Greenville Spinners Leaf Tour 2022
Join fellow cyclists at the Greenville Spinners annual Leaf Tour. Enjoy the beautiful fall foliage followed by lunch.
When and where
Location
Cherokee Valley Country Club 450 Cherokee Valley Way Travelers Rest, SC 29690
About this event
Fall is in the air, the air is crisp and the leaves are changing!
Join the Greenville Spinners as we ride through the beautiful mountains of North Greenville into North Carolina. Enjoy the fellowship of Spinners members, long-time friends, and new cycling buddies.
The ride will depart from a NEW location this year -- Cherokee Valley Country Club.
53 Mile Ride starts at 9:00 am
21 Mile Ride starts at 9:00 am
After the ride, relax with fellow bikers and celebrate your ride with lunch at Cherokee Valley. Chef Gene and the Culinary Team at Core450 will be serving up some great food.
Proceeds from this ride will go to Palmette Cycling Coalition (PCC). Their mission is to make South Carolina bicycle and pedestrian-friendly, by improving safety through better access and education, to promote healthy lifestyles and livable and economically viable communities. Be sure to say hello to them as the PCC team will be at the rest stops.
Event Information
Greenville Spinners Members
$30 Early Registration (before midnight Sept 30, 2022)
$35 Full Registration (on or after Oct 1 - Oct 28, 2022)
$45 On-Site/Day of Registration (Oct 29, 2022)
Non-Greenville Spinners Members
Save money by becoming a Greenville Spinners Member. Membership is $25 per year when you sign up for auto-renewal. Become a member and save on ride registration, participating bike shop purchases, and become part of Greenville's largest cycling club.
Day of Registration
$45 Members and Non-Members. Register through Eventbrite either in advance or on-site at the event). You can also pay by cash, check, or credit card.
Ride includes
1 rest stop for the 21-mile route
1 rest stop for the 53-mile route
Marked routes
Roving SAG
Cue-sheets 
Lunch at the end of the ride (indoors)
Lunch will be served from 11:30 am to `2:00 pm
Road-riding Tips
Most of you are aware of and follow these road-riding tips. However, it's always good to be reminded of them and the cycling behavior expected on Greenville Spinners Rides.
All riders must wear a cycling helmet
Front and back lights are required
No headphones or earbuds allowed
Obey all traffic laws
If you hear or see emergency vehicles approaching please stop and get off the road as quickly and safely as possible
Always have emergency contact information on you
You must stop at all stop signs or red lights
Stay to the right side of the yellow line(s) at all times. Never cross the yellow line(s)
Always ride no more than 2 abreast on the right side of the road
Be respectful of each other. Aggressive attitudes are not welcome
Call out and/or point out road hazards and traffic situations for others
Car approaching from ahead = "Car Up!"
Car approaching from behind = "Car Back!"
Car passing group = "Car Passing!" or "Coming Around!"
Point or call out potholes, bumps, sticks, glass, rocks/gravel/sand, roadkill, or other potential hazards
Indicate turns or group slowing/stopping with appropriate hand signals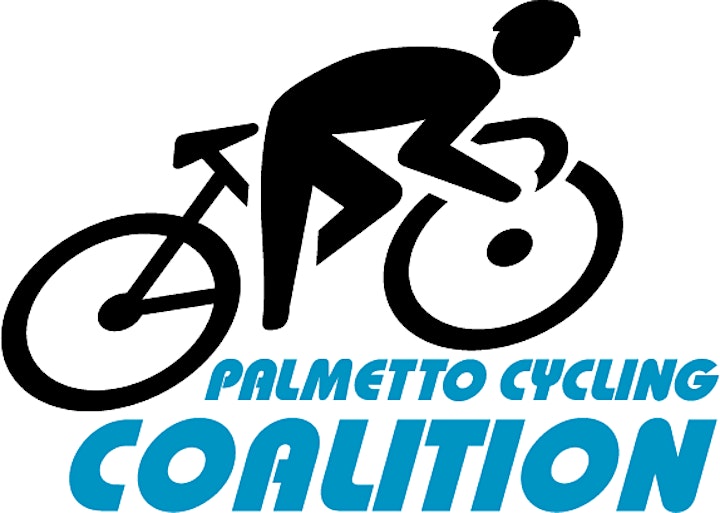 This event is held rain or shine. No refunds.