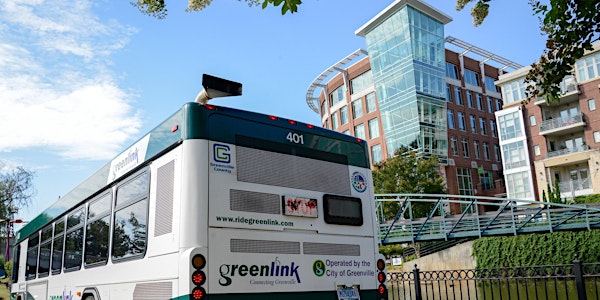 Greenville Housing Forum: The Intersection of Transit, Housing, & Land Use
Location
Hyatt Regency Greenville
220 North Main Street
Greenville, SC 29601
Description
Greenville County's growth is a boon to the economy, but new residents and visitors put stress on our roads and our ability to move people efficiently to the places they want to live and to go. How and where can transit work well in our area, and how does it connect with housing, land use, and overall development? Further, how can we encourage smarter land use decisions to better support expanded transit and mobility options?
Join Christof Spieler, a nationally recognized expert on transit, land use, and planning, for an informative discussion about what makes transit effective and how it can be used to benefit in a growing Greenville County. Spieler will use maps of metro areas in the US to illustrate where transit works and where it doesn't . He will consider the growth of Atlanta, Charlotte, and Raleigh over the last few decades and highlight how their past land use and transportation choices resulted in the commuting experience of today's residents and visitors.
Attendance to the event is free, but registration is required and space is limited. Registration will close on Friday, April 26 at 5 pm. Breakfast will be served starting at 8 am, and the program will begin promptly at 8:30 AM.
Presenting sponsors: Hollingsworth Funds, The Graham Foundation, & Piedmont Health Foundation
Partner hosts: City of Greenville Community Development, Greater Greenville Association of Realtors, Greenlink, Greenville County Redevelopment Authority, Greenville Homeless Alliance, Greenville Housing Fund, Habitat for Humanity, Home Builders Association of Greenville, Upstate Forever