Description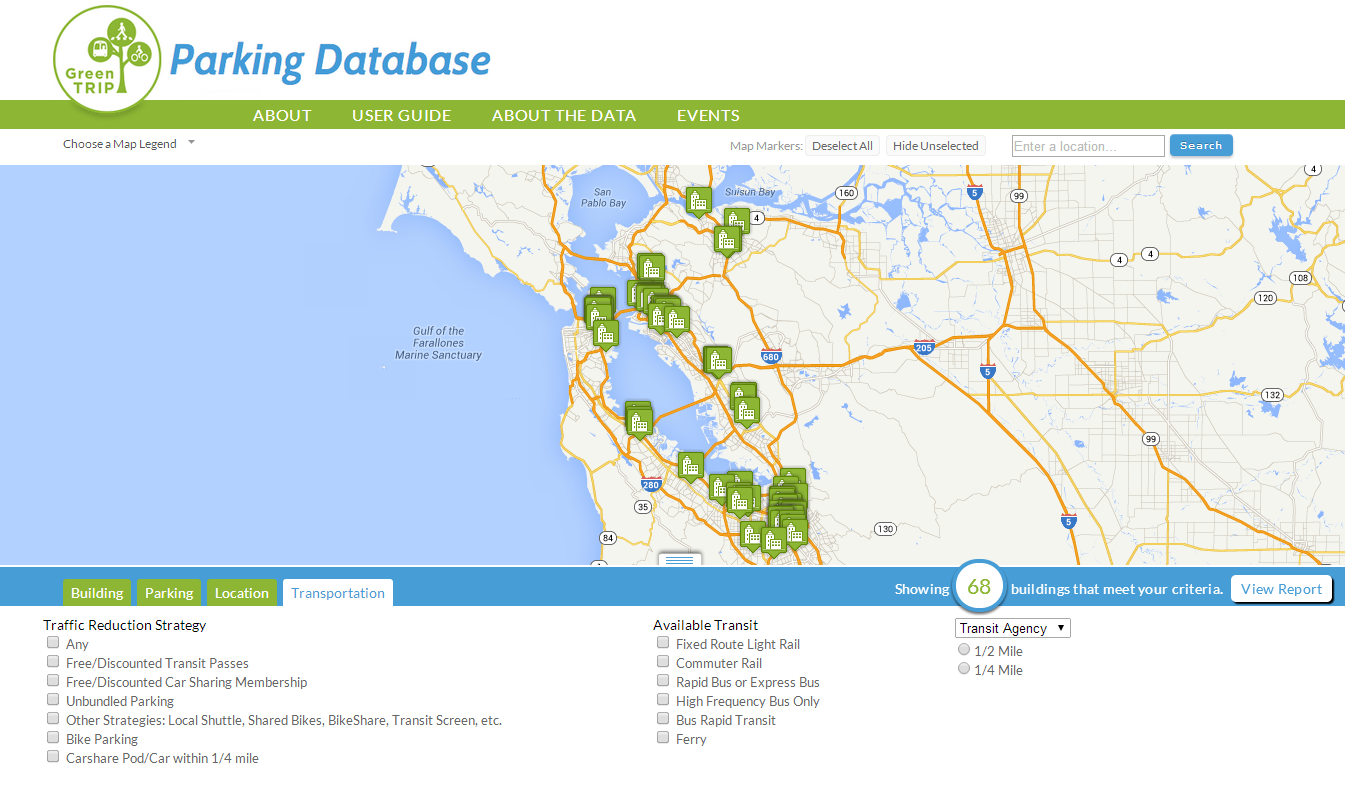 Join us for the public unveiling of the new GreenTRIP Parking Database!
The GreenTRIP Parking Database harnesses data from over 65 multi-family residential developments in the Bay Area to allow users to understand how innovative transportation strategies, such as free transit passes and on-site car sharing, impact actual demand for parking. With an easy-to-read comparison report and printable building profiles, the data shows both parking supply and use at peak residential parking times. The database includes affordability of units, traffic reduction strategies (transit passes, car share, charging for parking), and other location specific features at each site.
This presentation will show users how to use the information to shape developments that minimize excess parking, and maximize benefits for people and the community.
For more information about this event or the GreenTRIP Parking Database, contact Jennifer West.
1:00 pm – 1:30 pm: Presentation
1:30 pm – 2:00 pm: Q&A