About this Event
Greensky Bluegrass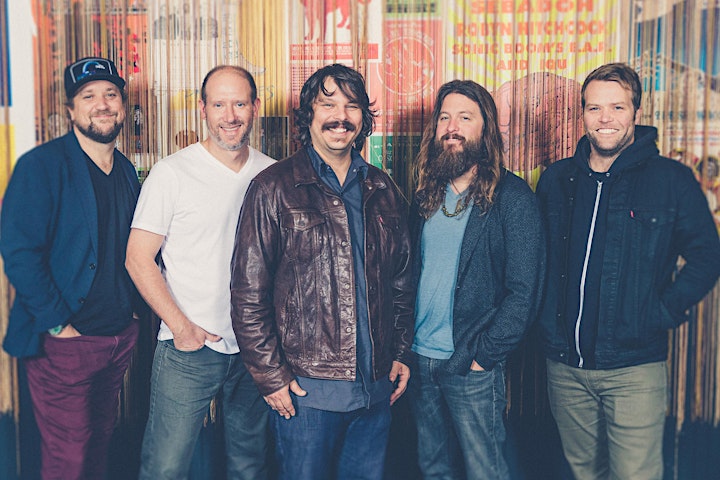 For more than a decade and a half, the members of Greensky Bluegrass have created their own version of bluegrass music, mixing the acoustic stomp of a stringband with the rule-breaking spirit of rock & roll. They redefine that sound once again with their sixth album, Shouted, Written Down & Quoted.
Like the band's own name, Shouted, Written Down & Quoted is a collection of opposites, full of dark psychedelic swirls, bright bursts of acoustic guitar, soundscapes, solos, freethinking improvisation, and plenty of sharp, focused songwriting. It's wild and wide-ranging, showing off the diversity Greensky Bluegrass brings to every live show. At the same time, Shouted, Written Down & Quoted is unmistakably a studio album, recorded during two different sessions — one at Echo Mountain Studio in Asheville, North Carolina; the other at the Mountain House Recording Studio in Nedarland, Colorado — that comprise the band's longest block of recording time ever. The result is an 11-track album whose songs cast a wide net, mixing the full-throttle energy of a Greensky Bluegrass concert with the nuanced approach of a band that's still eager to explore.
"You can call us an acoustic ensemble, or a drum-less rock band, or a rock & roll bluegrass band," says mandolin player Paul Hoffman, who, along with guitarist Dave Bruzza, handles most of the album's writing duties. "All of that shifting identity has taught us to cover a lot of ground. There's a flow to this album, just like there's a flow to our setlists. There are some aggressive, rocking moments. Some bouncy, funky moments. An acoustic think piece or two. It's a balance of moods and textures that we create as a band, almost like a mix tape."
Formed in 2000 in Kalamazoo, Michigan, Greensky Bluegrass kicked off their career playing living rooms and open mic nights across the Midwest. By 2005, they were touring nationally, and by 2006, they were playing the first in a long series of appearances at the annual Telluride Bluegrass Festival. Bandmates Hoffman, Bruzza, dobro player Anders Beck, banjoist Michael Arlen Bont, and upright bassist Mike Devol spent most of the following decade on the road, fine-tuning a live show modeled not after the toned-down production of traditional bluegrass music, but the full-on spectacle of rock.
"We play two sets of music every night with a big light show, and really care about creating a large scale production," notes Bruzza, adding that, "the goal isn't just to play important music. We want to cultivate an experience, where people can escape from their everyday lives for a minute and put their worries aside."
Playing as many as 175 shows per year, Greensky Bluegrass have graduated to headlining status at some of the country's most iconic venues, selling out amphitheaters like Red Rocks and world-class auditoriums like the Ryman. They've become a regular name on the festival circuit, too, adding Bonnaroo, the New Orleans Jazz Festival, Austin City Limits, Forecastle, and Outside Lands to their touring schedule. Supported by a grassroots audience whose members often travel for hours to see the band, Greensky Bluegrass are still a proudly independent act, enjoying the success of a major-label act — including a Number One debut on the Billboard Bluegrass chart for their fifth album, 2014's If Sorrows Swim — without giving up complete control of their own business.
Released on the band's label, Big Blue Zoo, Shouted, Written Down & Quoted kicks off with "Miss September," a song that splits its focus between Hoffman's mid-tempo melodies and the band's instrumental solos. Most of the album's tracks strike a similar balance, showcasing a group whose vocal hooks and flat-picking skills share the spotlight equally. Meanwhile, the guys stretch their legs on "Living Over" — an improvised, seven-minute knockout that's already become a live staple — and show surprising restraint with "While Waiting," a slower song whose ebb-and-flow arrangement often finds no more than two bandmates playing at once. "Room Without a Roof" features some of the group's most layered production to date, with electric instruments adding some thick sonic padding, while "More of Me" cranks up the drama, with Hoffman singing about heartache over a bed of minor-key guitar arpeggios.
"We tend to have a darker sense to ours songs than most acoustic bands," Bruzza adds, "but we still have light moments, too. We're trying to explore the textures and sounds we can make, while still having the instrumentation of a bluegrass band. There aren't many rules. We'll run a dobro though an amp on a song like 'Past My Prime.' We can get pretty epic. This album is a crazy carnival one minute, and it's a psychedelic Pink Floyd jam the next."
Equal parts dark, driving, and dynamic, Shouted, Written Down & Quoted is Greensky Bluegrass at their best, fusing the fiery fretwork of their live shows with the focus of a true songwriting outfit.
Town Mountain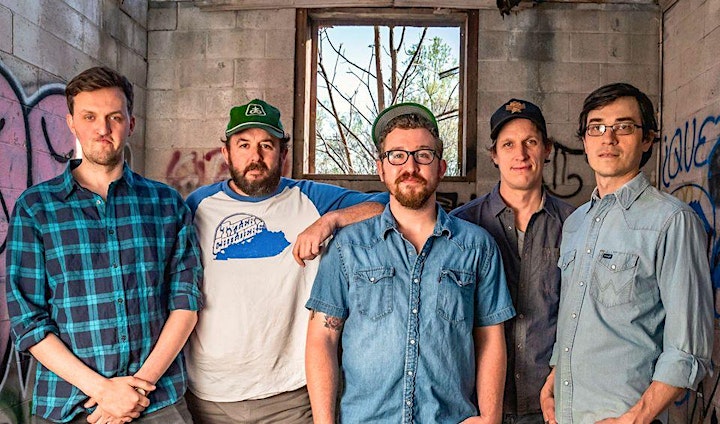 Raw, soulful, and with plenty of swagger, Town Mountain has earned raves for their hard-driving sound, their in-house songwriting and the honky-tonk edge that permeates their exhilarating live performances, whether in a packed club or at a sold-out festival. The hearty base of Town Mountain's music is the first and second generation of bluegrass spiced with country, old school rock 'n' roll, and boogie-woogie. It's what else goes into the mix that brings it all to life both on stage and on record and reflects the group's wide-ranging influences – from the Grateful Dead's Jerry Garcia and the ethereal lyrics of Robert Hunter, to the honest, vintage country of Willie, Waylon, and Merle. The Bend Bulletin's Brian McElhiney says Town Mountain, "has serious country and rock 'n' roll DNA." Town Mountain features guitarist and vocalist Robert Greer, banjoist Jesse Langlais, mandolinist Phil Barker, fiddler Bobby Britt, and Zach Smith on bass.
Town Mountain's latest album New Freedom Blues (October 2018) is their second consecutive album to debut in the top 10 on the Billboard Bluegrass Chart, and receive multiple worthy mentions by Rolling Stone, No Depression, and more. Full of new material and featuring several guest artists including Tyler Childers and Miles Miller (Sturgill Simpson, drummer), they prove they have staying power by regularly cranking out authentic hit albums. The impression the band has made on fans is clear through their engagement, top tier festival appearances, and those sweet, sweet Spotify streams (6+ million). And if you still can't get enough of this hard working group, you can look forward to new music in 2020.
townmountain.net • Facebook • Instagram • Twitter • Spotify • Youtube
Performers
Date and Time
Location