Greensgrow Farms 4th Annual Whole Hog

Friday, April 13, 2012 from 6:00 PM to 9:00 PM (EDT)
Event Details
 * * * Tickets will be on sale online here until 4:30pm today. From 6pm on the remainder
of tickets will be for sale at the door at Philadelphia Brewing Company. Visit the
Philadelphia Brewing Company website for directions.  * * *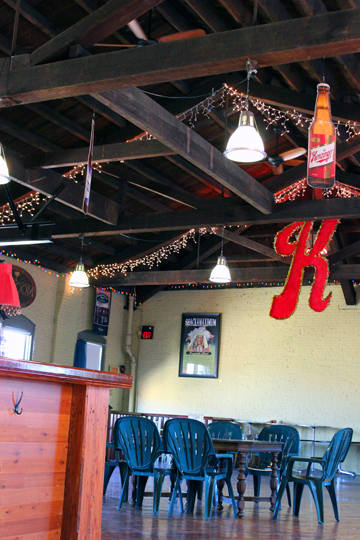 You are invited to our annual fundraiser for the Greensgrow Community Kitchen! Celebrate with us at the Philadelphia Brewing Company this Friday. Support a great cause while enjoying great food, drink and community!

Join Greensgrow on Friday, April 13 for our 4th annual Whole Hog head-to-tail fundraising feast, held in the Philadelphia Brewing Company tasting room. This year's dinner features an expansive buffet menu from local Riverward restaurants and chefs and includes vegetarian options and dessert. The meal will be accompanied by some of Philadelphia's finest beers, wine, and live rockabilly band-Delco Nightingale. Participating restaurants include A Full Plate, American Sardine Bar, Bar Ferdinand, Barry's Homebrew, Capogiro, El Camino Real, Green Rock Tavern, Interstate Draft House, Johnny Brenda's, Little Baby's Ice Cream, Loco Pez, Memphis Taproom, Metropolitan Bakery, Old City Coffee, Pickled Heron, Rembrandts, Standard Tap, and South Philly Tap Room!

Indulge in a memorable evening and rock the night away while helping us raise funds to support the maintenance and operation of the Greensgrow Community Kitchen! Launched in 2010, the Community Kitchen fosters the growth of local businesses involved in developing and preparing food for resale. Additionally, the kitchen serves as the distribution point for Greensgrow's low-income CSA initiative and hosts a variety of educational food-related workshops throughout the year.
Check out the menu for this party! There is going to be a lot of great food and drink from local restaurants, as well as the city's best beers from our host Philadelphia Brewing Company!
Starters
Pork Rillettes & Housemade Bread: Pickled Heron, Todd Braley & Daniela D'Ambrosio
Potato & Sauerkraut Pierogies: Green Rock Tavern, Jamie Mahon
Dante Sheep's Milk Cheese (Wisconsin Sheep Dairy Cooperative): selected by Talulah's served with Greensgrow's Honey From the Hood
Wagon Wheel Organic Cow's Milk Cheese (Cowgirl Creamery, Petaluma, CA): selected by Talulah's served with Greensgrows Nectarine Cherry Chutney
Foccaccia: Metropolitan Bakery
Canapes: Kidney Pie Vol-au-Vent, Smoked Canadian Bacon Cannoli with goat cheese, pistachio and ramps, Pork Liver on Toast: Johnny Brenda's, Paul Kimport

The Main Event
Pork & Sweet Potato Cuchifritos with Green Onion Crema & a Roasted Pineapple Salad: Standard Tap, Carolynn Angle
Tea Smoked Pork Belly Sticks: Rembrandt's, Rob Legget
Spare Ribs Two Ways: Bar Ferdinand/El Camino Real, Owen Kamihira
Best of Fishtown Chili: Loco Pez, Joe Hunt
Hickory Smoked Pulled Pork Sliders: Johnny Brenda's, Paul Kimport
Head Cheese Tacos with Quark, Picked Onion & Salad: South Philly Taproom/American Sardine Bar, Scott Schroeder
Vegetarian Dishes & Sides
Local Asparagus Two Ways; Tarragon Mayo, Roaster Pepper Sauce: A Full Plate, Shannon Dougherty
Collard Greens: South Philly Taproom/American Sardine Bar, Scott Schroeder
Sweet Potato & Black Bean Enchilada casserole: Interstate Draft House
Mac & Cheese: Memphis Taproom, Brendan Hartranft and Leigh Maida
Quinoa & Roasted Vegetables: Cathedral Kitchen
Deviled Eggs four ways; classic, curry, bacon, anchovy: Greensgrow Farms, SJ Hussey
Beverages & Desserts
Philadelphia Brewing Company Beers
Selection of Chester County Wines: Chaddsford Winery and Paradocx Winery
Custom Brewed Root Beer, Barry's Homebrew, Jimmy McMillan
Coffee & Decaf., Old City Coffee, Jack & Ruth Treatman
Rosemary Honey Goat's Milk Gelato and Lemon Yogurt Gelato: Capogiro Gelateria
Ice Cream; Peanut Butter Maple Taggagon, Cardamom Caramel, Birch Beer Vanilla, Bourbon Vanilla: Little Baby's Ice Cream

Additional event details:
CSA members, new and returning, are welcome to purchase the CSA Member ticket for the $50.00 discounted rate.


Visit the

Philadelphia Brewing Company website

for directions to the event

Free parking is available nearby.
Thanks to our generous Sponsors!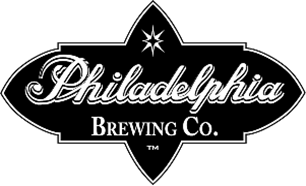 Please join us for this fabulous yearly event!

The estimated fair market value per ticket is $30. The official registration and financial information of Greensgrow may be obtained from the Pennsylvania Department of State by calling toll-free within Pennsylvania 1 800-732-0999.  Registration does not imply endorsement.
When & Where

Philadelphia Brewing Company
2439 Amber St
Philadelphia, PA 19125


Friday, April 13, 2012 from 6:00 PM to 9:00 PM (EDT)
Add to my calendar
Organizer
Greensgrow is dedicated to promoting social entrepreneurship through the reuse of land once deemed useless, while reconnecting city dwellers with rural food producers and promoting the greening of Philadelphia's homes and gardens. To this end, Greensgrow runs a City Supported Agriculture (CSA) initiative, farm stand, and nursery; conducts education programs; and consults on urban agriculture practices. As an extension of our mission, we also run a mobile foodmarket in Camden, NJ; manage a CSA for low-income families; and operate a community kitchen.

Greensgrow has established itself as a national leader in urban farming and has been profiled in the New York Times, NPR, and CBS News. In 2011, Greensgrow received the Sustainable Business of the Year Award from the Greater Philadelphia Chamber of Commerce and the Food Systems Innovator Award from the Delaware Valley Regional Planning Commission. Founder Mary Seton Corboy recently received the Pennsylvania Association for Sustainable Agriculture's 2012 Sustainable Ag Leader Award.

For more about Greensgrow Farms go to: greensgrow.org
For more about upcoming events at Greensgrow Farms check out our calendar at: greensgrow.org/events
To learn more about our CSA visit: greensgrow.org/csa