Description
Train to become a certified lash extension professional. This class will provide you with the fundamentals of starting your successful lash business. After your class, you will have continued support from the trainer as long as you need it.
Class Dates: 4/14 (Basic Classic )
To reserve your seat in class a $125 non-refundable deposit is required. Payment plan available upon request.
Balance must be paid in full 14 days before class.
The student is responsible for finding a model for each day. (In the event you are unable to find one we can provide you with models for an additional $50 per model)
** A Model is needed for both days
please confirm available class dates before the deposit is paid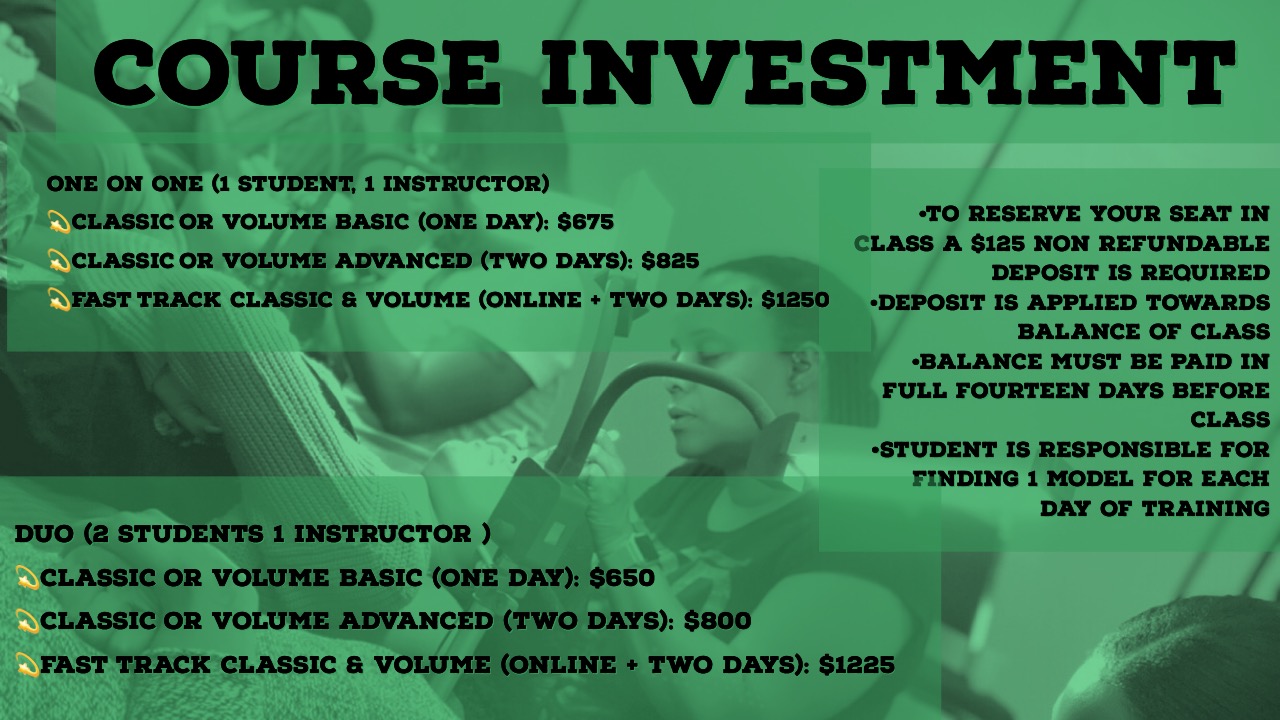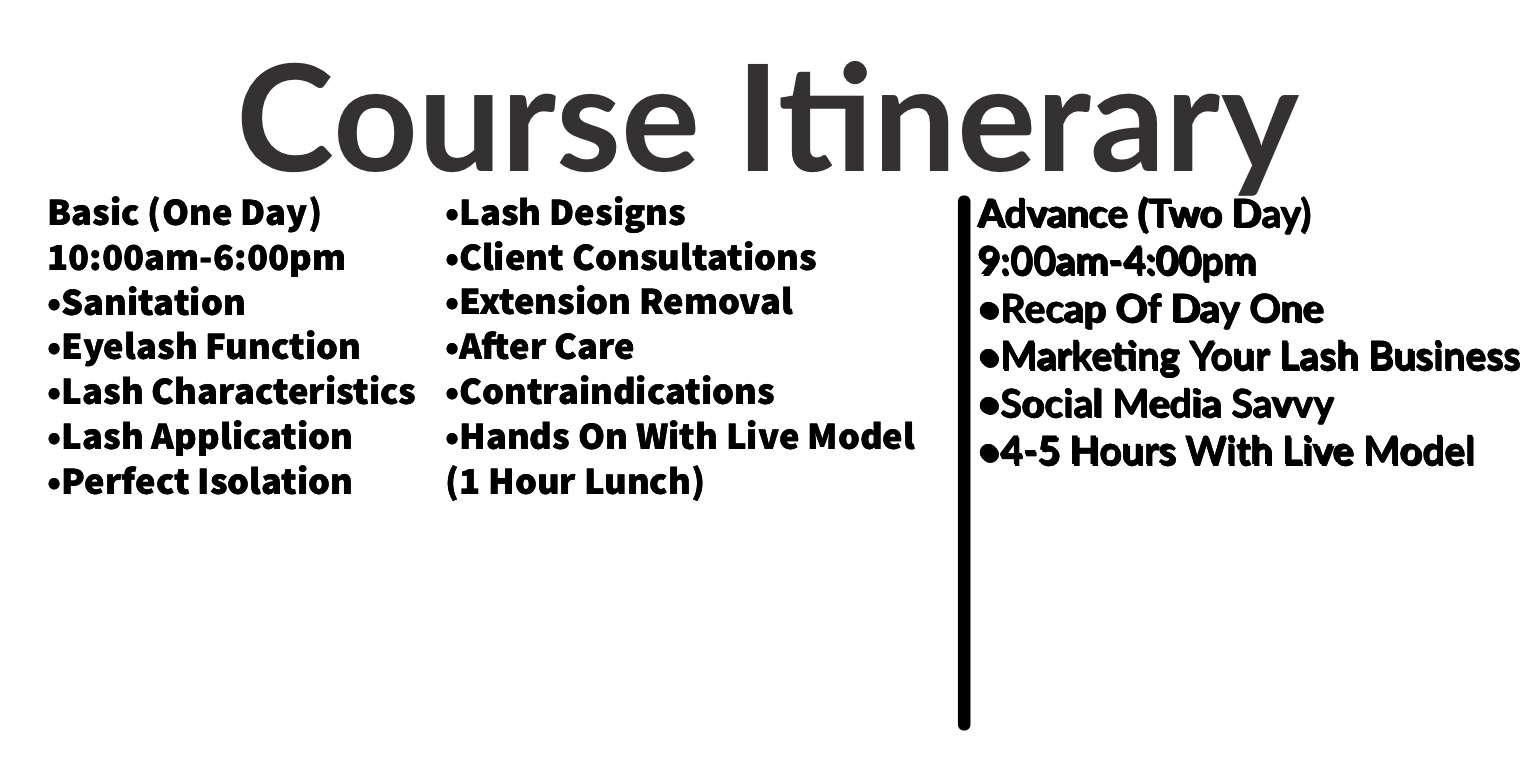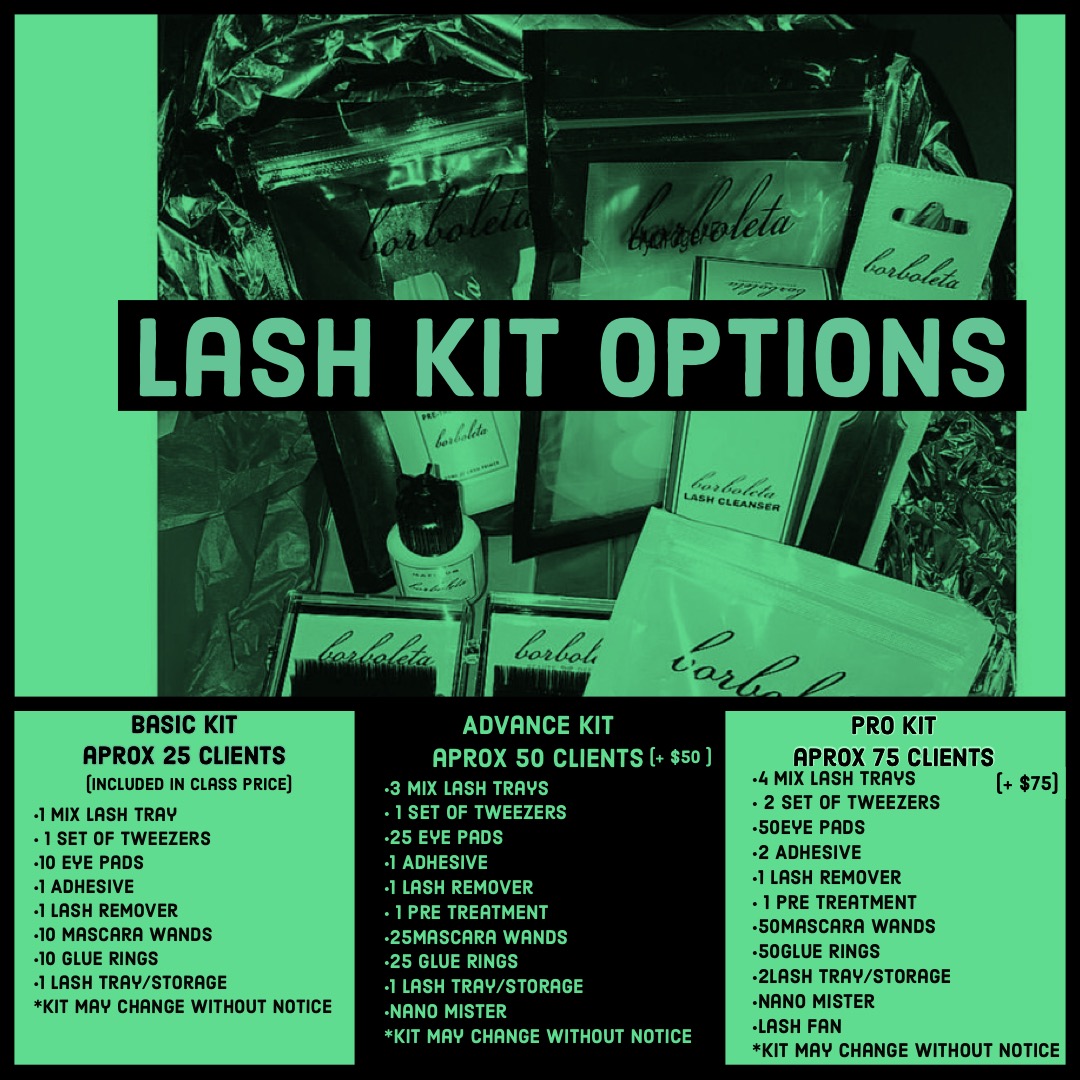 ContactUs
Email: training@glambellaacademy.com
Website: glambellaacademy.com
Facebook:/glambellastudio
Instagram: @glambellaacademy
Call Us: 1 866 452 LASH (5274)