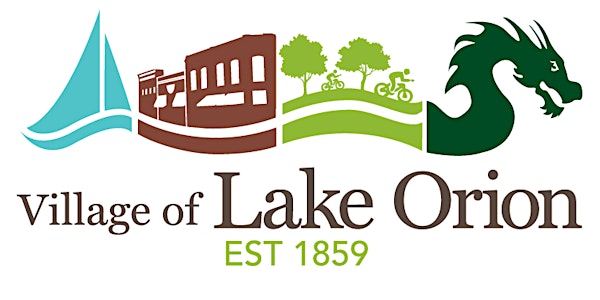 Green's Park Day Passes 2021 - $2.00 per Person
The Village of Lake Orion welcomes everyone to our beautiful Green's Park for the 2021 Season. Day Passes 2021 - $2.00 per Person
When and where
Location
Green's Park 66 N. Park Blvd Lake Orion, MI 48362
About this event
The Village of Lake Orion welcomes everyone to use our beautiful Green's Park. Day Passes are $2.00 per person for 2021 season. Seasonal Family Passes are available separately. (Please note when purchasing a Day Pass through Eventbrite an additional convenience fee will be charged). Kayak and paddle boards are permitted dawn to dusk. Rentals are available onsite. 
Passes can also be purchased at the Lake Orion Village Office weekdays from 9:00 a.m. to 4:30 p.m.
PARK HOURS: open Dawn to Dusk Friday, May 28, 2021 til Sunday, September 5, 2021. Attendants/Lifeguards are on duty 3:00 p.m. to 7:00 p.m. during school days May 28 to June 11, 2021.* On all other days 11:00 a.m. to 7:00 p.m. Monday through Thursday and 11:00 a.m. to 8:00 p.m. Friday through Sunday. *Ending time dependent on attendance-may be earlier ending time for lifeguards. 
General park rules and regulations may be secured at the Lake Orion Village Office and http://www.lakeorion.org/index.php/departments/parks-and-recreation/greens-park.