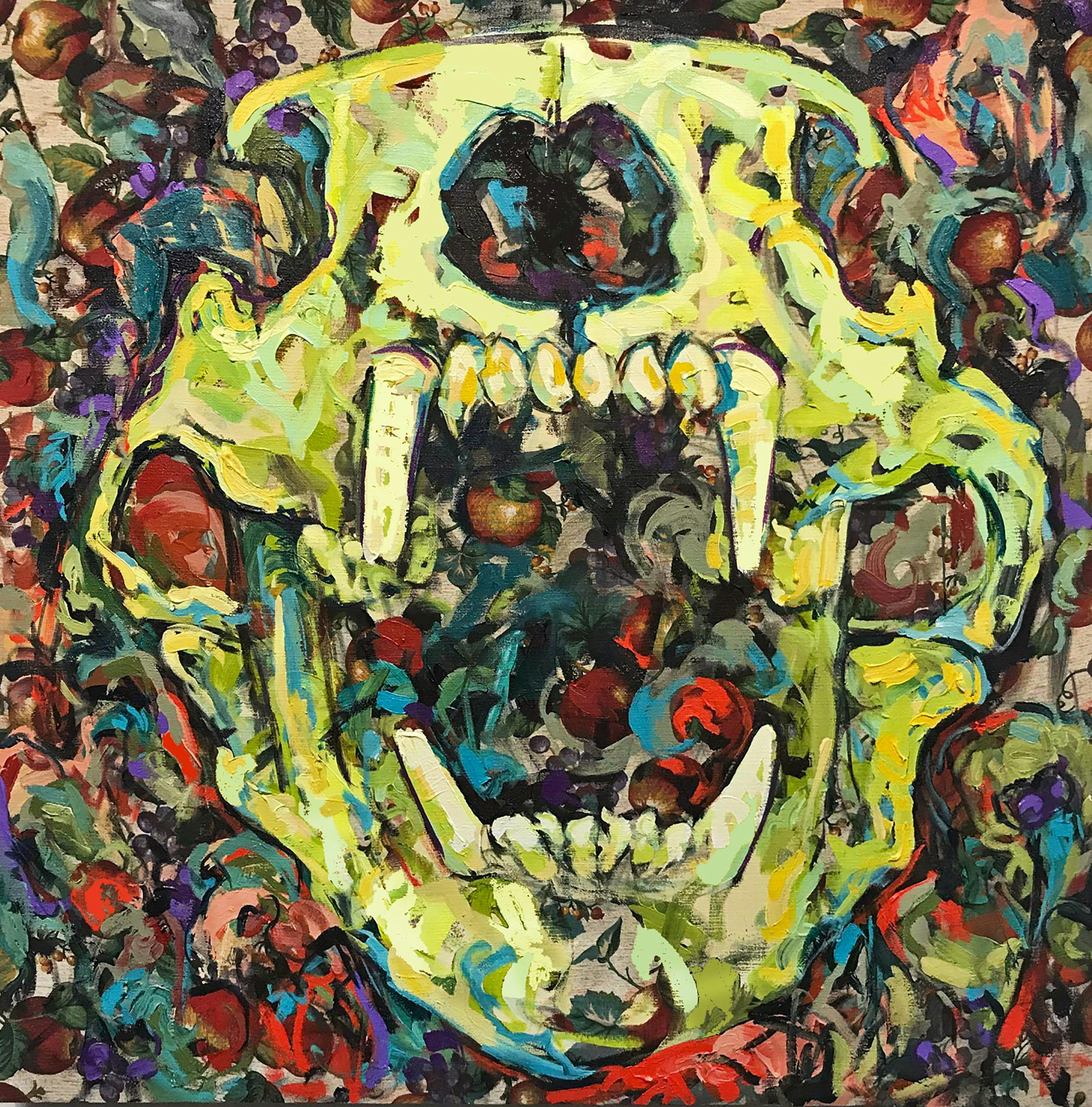 About this Event
Mohawk presents
a closing party for Toni Ardizzone's Corpora art show in our greenroom.
2pm-5pm
All ages welcome
---
Corpora
Toni Ardizzone presents Corpora, a series of over 20 paintings that unpack the relationship between mortality, trauma, and survival. Household textiles derived from bedding, window curtains, and tablecloths link nostalgic patterns to obliterated forms and audacious imagery. These dense picture planes describe entropic subject matter through images of decomposing hospital flowers, skulls, bones, and animal savagery. Morose themes opposed by an unexpectedly bold palette and vivacious mark-making bend the perspective on death by capturing the perseverance of survival. Drawing inspiration from her own memento mori, these works unapologetically approach darkness with allure.
About the artist:
Toni Ardizzone (b. 1977 Indianapolis) received her BFA in Painting from Indiana University in 2006. Her work exposes several years of experience as a house painter, art preparator, and muralist combined with a formal art education. Her murals have been commissioned by Facebook, HOPE Campaign, SXSW, and ACL Festival and can be viewed at Native Hostel and The Domain. She continues to exhibit nationally, while remaining highly active in the south with recent exhibitions in Texas, South Carolina, Florida, and Georgia. In October of 2019, Ms. Ardizzone will begin an artist residency at AYATANA in Quebec, Canada focusing on the relationship between art and science. Currently a 2020 MFA candidate at Florida State University, she maintains a studio in Tallahassee and Austin.