Dave Thomen & David French Comedy-Magic Past to Present NEW DATE Tuesday April 14, 2020
About this event
Since 2018, the Greenmount Dinner Show has offered the best deal for buffet dinner and entertainment!
Small theater in Carroll County located at Greenmount Station restaurant, Hampstead , 15 minutes east of McDaniel College. Explore restaurant online
Maryland has been charmed by two magicians who call Carroll County home and will combine their talents for a comedy-magic show. Join Dave Thomen & David French with limited seating $40 each (plus Eventbrite processing fee) for 3 entrée buffet meal* followed by 75 minute show.
You'll laugh-out loud and applaud impossibilities as Dave & David perform classics as well as today's top magic. Thomen will headline with TimeCapture, his signature time-travel illusion and reincarnate comedy-magic from the past.
Greenmount Station has award-winning food and service. We're proud to have this restaurant and OTB with many weekly events host the D's Magic Tuesday dinner show.
Tables can be set for 4 -8 guests and the 75 minute show is appropriate for ages 13 and up. Individuals and couples are seated with other guests. Dinner begins at 7 PM and MC Johnny-O! Your Friendly Neighborhood Tricky-Person will start the show at 8 PM.
* Meal includes chicken parmesan, grilled salmon, london broil, roasted red potatoes, broccoli and salad. Cash bar / soft drinks available for sale as admission includes tea & water only. Use Off-track Betting entrance and dinner seating begins at 6:30 PM.
We are monitoring the evolving public health situation regarding coronavirus and public safety is our top priority. At this time, we have postponed the original date 3/24 to Tuesday, 4/14/2020. Guests who ordered for original date can request a refund or transfer ticket to any future Greenmount Dinner Show.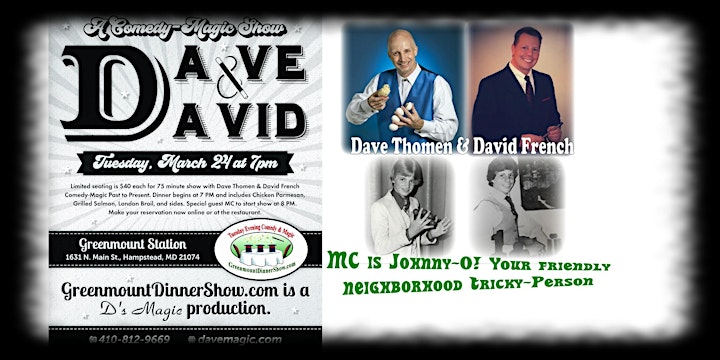 We only can seat up to 30 guests, so reservations should be made early.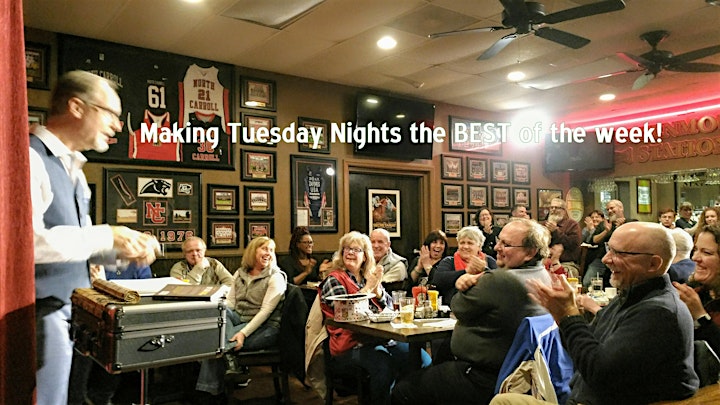 Hampstead MD is closer than you think, unless your reading this from far away...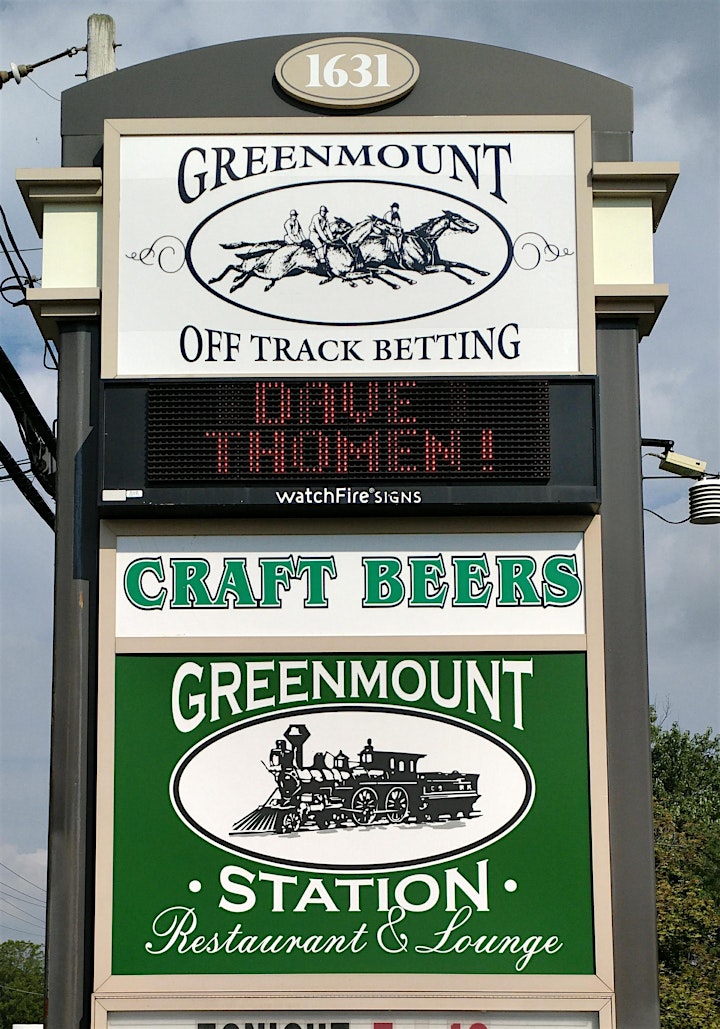 Thank you for considering our Tuesday dinner show. You deserve a week night out!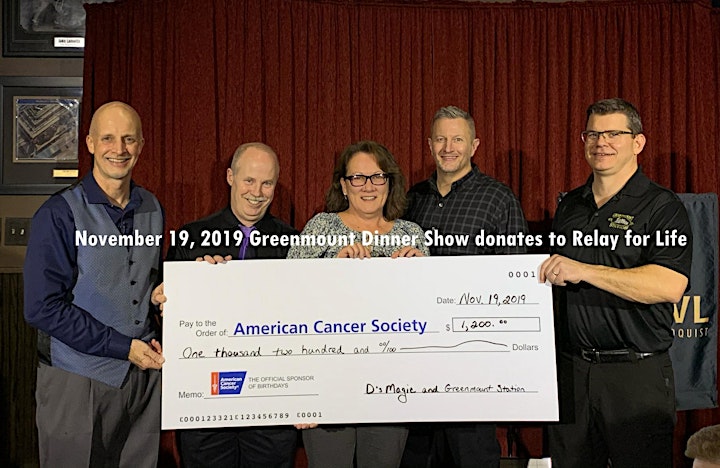 Organizer of Greenmount Dinner Show
The Tuesday Greenmount Station Dinner Show is produced by D's Magic. The restaurant has a theater dining room and is located in Carroll County 15 minutes east of Westminster.
Show dates and reservations are available on this site. You can also pay in-person at restaurant to avoid online processing fee. Contact D's Magic at 410-812-9669 or mrdavemagic@gmail.com

In addition to shows, the restaurant has complimentary close-up magic every Wednesday from 6 to 8 PM. Dave Thomen of D's Magic provides this entertainment and more details are available at DaveMagic.com