Description
"Greening Measures for Hawaii's Heritage Homes" Workshop Series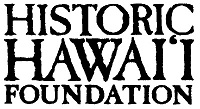 DATES: Mondays, April 9, 23; May 7, 21; June 4
TIME: 5:30 to 7:00 p.m.
VENUE: AIA Honolulu, 828 Fort Street Mall #100, Honolulu, Hawai'i 96813
COST: $25 per session; $100 for the series (Attend one, several or all of the sessions.)
WHY ATTEND: Historic Hawai'i Foundation has developed the series to provide information, knowledge and tools to help historic homeowners reduce their homes' carbon footprint while retaining the properties' historic integrity.
WHAT YOU WILL LEARN: Implementable measures shared will help save energy, money and conserve resources while contributing to the health and vibrancy of local neighborhoods and good stewardship of Hawai'i's natural assets.
The series will encourage maintenance of historic properties through the lens of sustainability in order to provide affordable and accessible sustainability tools and techniques to incorporate into preservation maintenance plans. Areas covered include an overview of preservation & sustainability, water, energy, windows and landscape.
Special attention will be given to integrate respectfully with local culture and natural geography in a way that is harmonious and compatible with a property's historic character and features.
Many of the topics covered in this series are relevant to houses of any age and style, with a focus on guiding principles and ways to customize information for the specific property rather than a "one-size" approach.
WHO SHOULD ATTEND: The series is appropriate for owners, tenants and managers of residential historic properties; architects, landscape architects, design professionals, contractors, and other preservation professionals who work on residential historic properties and are interested to learn more about sustainability initiatives.
SESSIONS:
Monday, April 9, 2018
Class 1: PRESERVATION & SUSTAINABILITY: What makes your historic home unique & sustainable measures to green it
-Historic Hawai'i Foundation, Kiersten Faulkner, AICP, Executive Director
-US Green Building Council Hawai'i, Melanie Islam, D. Arch, AIA, NCARB, CDT, LEED AP BD+C, Hawai'i Market Advisory Leadership Board Chair
-Historic Homeowners, Pat & Edward Chung
Become familiar with architectural elements and rehabilitation standards for the treatment of historic properties. Receive an overview of green measures to conserve resources and reduce carbon footprints noting benefits to homeowners and larger community. Historic homeowners will share examples of green initiatives they've incorporated on their property.
Monday, April 23, 2018
Class 2: WATER: Water conservation, storm-water management and on-site water reuse
-Mason Architects, Glenn Mason, FAIA, NCARB
-Roth Ecological Design International LLC, Lauren Roth Venu, Founding Principal & Project Director
Identify opportunities and methods for water conservation, water-re-use, on-site water collection such as water catchment and mitigation options for storm water with a keen eye to implementation with respect to integrity of a historic property.
Monday, May 7, 2018
Class 3: ENERGY: Renewable energy & conservation: solar, wind, lighting, appliances, energy incentives and your historic home
-Mason Architects, Joy Davidson, AIA
-Hawai'i Energy, Tony Kawal, Program Manager
-Pono Home, Scott Cooney, Founder and CEO
Find out about renewable energy options and incentives for residential properties. Learn how to appropriately integrate solar and wind onto a historic home. Discover feasible measures to make a historic home safer, healthier, energy efficient and comfortable.
Monday, May 21, 2018
Class 4: WINDOWS: Sustainability measures to maintain/restore your historic windows
-Association for Preservation Technology, Hawai'i-Pacific Chapter, Barbara Shideler, President
-Alan Shintani, Inc. General Contractor, Alan Shintani, President
Find out about cost-effective and energy-efficient repair, restoration and maintenance of original wood windows and window films to shield heat and reduce energy consumption. Learn how to recognize fenestration patterns, safely remove lead paint & glass, repair epoxy, apply glazing putty, fit weather-stripping, and re-install window sashes.
Monday, June 4, 2018
Class 5: LANDSCAPE: Creating a sustainable & culturally-sensitive landscape
-HHF Planners, Wendie McAllaster, Principal, Registered Landscape Architect, ASLA
-HHF Planners, Richard Quin, ASLA, LEED AP, Certified Arborist
-Roth Ecological Design International LLC, Hunter Heaivilin, Systems Planner
Learn to discern the historical context of a landscape, and the elements that are important to a landscape's historic integrity. Learn about native Hawaiian plants and permaculture design.
PRESENTERS:
Pat and Edward Chung are historic homeowners living in Mānoa on O'ahu. Their residence, a modest Vernacular Craftsman Bungalow, was built in 1921 and is on the Hawai'i State Register of Historic Places. The Chungs have incorporated a myriad of sustainable measures on their historic property.
Scott Cooney is the founder and CEO of Pono Home, a home efficiency company that greens homes and small businesses. Under his leadership, the company has gone through the world's largest clean tech incubator, and has served customers in over 5,000 homes across 5 Hawaiian Islands since 2014, with a 100% customer satisfaction record. Cooney has been a serial eco-entrepreneur since 2003, having started and grown five mission-driven companies. He is a McGraw-Hill published author and former professor in the MBA program at the University of Hawaii at Manoa, where he taught the first sustainable business course in the University of Hawaii system. He serves as the Chairman of the Board for his previous startup, Important Media, which is one of the top five sustainability media companies in the world, with over 4 million monthly readers, and owns the world's largest renewable energy news site (CleanTechnica). Cooney was featured on the cover of Pacific Edge Magazine's sustainable business issue in 2015, nominated for "Clean Tech Entrepreneur of the Year" by the Hawaii Venture Capital Association in 2015 and for a Corporate Social Responsibility Award by Pacific Edge in 2016.
Joy Davidson, AIA, is an Associate with Mason Architects, Inc. and has worked with the firm since obtaining her Doctor in Architecture degree in 2002. She has 20 years of experience in historic preservation and has focused on preservation plans for historic buildings, both residential and non-residential. Her responsibilities have included research, measured drawings, and report writing as well as construction documents. Her experience and education meet Secretary of the Interior's Standards for Historical Architect.
Kiersten Faulkner is the chief executive of Historic Hawai'i Foundation and oversees all aspects of its preservation programs, strategic planning, business lines and operational matters. Prior to joining HHF, Ms. Faulkner was a Senior City Planner for the City & County of Denver, where she managed complex and controversial comprehensive planning, promulgation of land use and urban design regulations, and development proposals. She holds a Master of Arts in Urban and Environmental Policy from Tufts University and is a member of the American Institute of Certified Planners (AICP).
Hunter Heaivilin has been a permaculture design educator and consultant for the past decade. From homesteads in Hawaii to disaster response in Haiti he has worked with individuals and communities to navigate social and ecological systems towards the development sustainable human habitats. He is currently pursuing his PhD at UH Manoa researching the impacts of climate change on agriculture across the state. He has worked as a systems planner for Roth Ecological Design International for many years, most recently on development planning for public agricultural lands. As the Chair of the Sierra Club Oahu Group's Executive Committee he focuses on agricultural policy and watchdogs the consumptive use of our productive lands. He also works as the market manager for Farm Link Hawaii, helping Oahu's organic farmers connect with local buyers through an online marketplace and island-wide delivery service.
Melanie B.Y. Islam, D. Arch, AIA, NCARB, CDT, LEED AP BD+C, has ten years of experience in architecture, planning, and sustainable design. She has worked on a range of projects where she focuses her commitment of sustainable thinking and integration into a variety of projects ranging from educational institutions (K-12 to Higher Education) to the renovation and reuse of existing buildings. Melanie currently serves as the USGBC Hawaii Market Advisory Leadership Board Chair and works as a Project Architect at Mason Architects Inc.
Tony Kawal is a program manager in Hawai'i Energy's residential programs. He specializes in market transformation initiatives with an emphasis on behavior based efforts in education and hard-to-reach communities. He manages the multifamily direct installation program to provide energy efficiency retrofits to residences in underserved markets. He has a background in environmental engineering and commercial property asset management.
Wendie McAllaster, ASLA, is a registered landscape architect and land use/environmental planner with over 30 years' experience in Hawai'i. As a Principal with HHF Planners, she specializes in historic preservation planning and landscape architecture, with an emphasis on cultural landscapes. Wendie was the project manager and primary author for the award-winning Pearl Harbor Integrated Cultural Resources Management Plan, for seven Cultural Landscape Assessments for historic neighborhoods at Pearl Harbor, and the Rural Historic Landscape Assessment for the Robinson Family Homestead on Kaua'i. She has also prepared numerous Historic American Landscapes Survey (HALS) reports, including for the Wake Island National Historic Landmark. Wendie received her Bachelor of Landscape Architecture from Michigan State University and Graduate Certificates in Historic Preservation and Urban and Regional Planning from the University of Hawai'i. Active in the community, Wendie is currently on the Historic Hawai'i Foundation Board, is a past-president of the Junior League of Honolulu ,and has served on the local boards of ASLA and APA.
Glenn E. Mason, FAIA, NCARB, is the founder of Mason Architects Inc. and former principal of its predecessor, Spencer Mason Architects. He is a project architect and the principal-in-charge for many of the projects undertaken by the firm. Born and raised in Hawai'i, Glenn received an M. Arch. from the University of Michigan, Ann Arbor, before returning to Honolulu, where he has built his 40 year career in the preservation of historic buildings and new design. Renowned for his award winning preservation projects, Glenn has worked on some of Hawai'i's most iconic buildings including Bishop Museum, Ali'iolani Hale, Hilo Federal Building, Pearl Harbor Memorial, Hulihe'e Palace and the last 35 years of maintenance and repair for 'Iolani Palace, grounds and associated structures. He was the 2014 recipient of Historic Hawai'i Foundation's Frank Haines Award and he was one of the Star-Bulletin's 2011 "Ten Who Made a Difference" for his work on the Pacific Aviation Museum's Ford Island Control Tower. A past president of AIA Honolulu and the AIA Hawai'i State Council, Glenn is currently the president of Hawaii Architectural Foundation.
Richard "Rick" Quinn, ASLA, LEED AP, Certified Arborist, both landscape architect and planner, joined HHF Planners in 2000 and became a principal in 2006. He has over thirty-three years of landscape design and construction observation experience in Hawai'i and throughout the Pacific Region. Rick serves as Vice-President, heading the company's landscape architecture department. His extensive experience and unique approach to planting design has resulted in the creation of very special and distinctive landscapes. Under Rick's direction, the company has excelled in the detailed planning and design of ecosystem restoration projects, commercial developments, and residential communities. The incorporation of the principles of sustainable and regenerative designs have become integral part of the company philosophy. Recent work includes major landscape and planning design projects at the Kawainui-Hamākua Marsh in Kailua; the historic IBM Building in Kaka'ako; the Shidler College of Business at the University of Hawai'i at Mānoa; the Doris Duke Estate (Shangri La); and a number of prominent commercial building landscapes and high-end residences in Honolulu.
Lauren Roth Venu is the Founder and President of Roth Ecological Design Int. LLC, a comprehensive water planning and design firm with a focus on green infrastructure. She is also the Founder of 3Rwater which created the Follow the Drop mobile application that serves as a data collection and analysis decision tool to encourage sustainable water management. Her academic background is in the water sciences from the University of Colorado at Boulder and she holds a MSc in oceanography from the UH Manoa. She is a fellow of the Water Environmental Federation Leadership Program and the United Nations University /East- West Center's ProSPER.net Leadership Program. Lauren has and remains active in public service roles including: Member of the State of Hawaii Water Security Advisory Group (2017); Member of the State of Hawaii Department of Health Water Reuse Guidelines Advisory Committee (2013-2016); Member of the State of Hawaii Building Code Council, Green Codes Investigative Committee, 2013-2016. Chair of the Advocacy Committee for the Hawaii Chapter Green Building Council (2013-2018). Member of the State of Hawaii Commission of Water Resource Management's Water Conservation Advisory Group (2011-2013); Water and Wastewater Committee Chair for the Honolulu City and County Sustainable Building Task Force (2010-2011). Accolades include an Environmental Protection Agency Region 9 awarded project and she was named top Forty Under Forty Business Leaders by Pacific Business News in 2014.
Barbara Shideler, AIA, joined the firm's predecessor, Spencer Mason Architects, in 1989, transitioned to Mason Architects Inc. as the firm launched in 1998, and became a partner in 2009. She has a B.Arch. and a Graduate Certificate in Historic Preservation in from the University of Hawai'i. Barbara has designed the restoration and renovation of significant historic buildings and residences in Hawai'i, including award winning projects at Kaumakapili Church and the Historic Kaua'i County Building. She has been the Project Architect for eighteen phases of work at Shangri La: the Doris Duke Foundation for Islamic Art, and she has prepared design guidelines and preservation plans for historically significant projects as diverse as Kōke'e and Waimea Canyon State Parks, Punahou Campus, and the Hāna Highway Historic Bridge District. Barbara is the president of the Association of Preservation Technology Hawaii/Pacific Islands Chapter.
Alan Shintani is the president of Alan Shintani, Inc., founded in 1984. He has been a general contractor for 37 years. Shintani began as a small residential contractor in 1981 with the business originating with a commitment to Hawaii residents & local businesses. Some of his achievements include the historical renovation of the Royal Mausoleum Chapel, Mauna Ala in1984; 8(a) Contractor 1996; awarded Special Congressional Recognition by the City and County of Honolulu and the US Small Business Administration for Small Business Person of the Year 2002; Noteworthy Contender, Top 25 Contractors Building Industry Magazine 2011; past president of City Contractor and Building Industry Association; mentor, joint ventures and partnerships in support & development of many small businesses. Shintani is very active in the community as a contributor to Moanalua Lion's Club and Knights of the Orthodox Order of St. John.

This project is in part funded by the Historic Preservation Education Foundation.


FREQUENTLY ASKED QUESTIONS
Where should I park?
Parking is available at the Oceanit Building parking garage (AIA Center for Architecture is on the bottom floor) at 828 Fort Street Mall.
From Bishop Street, take a right on Queen Street and look for Oceanit Parking Garage on your right (First garage after you pass fort Street Mall).
If coming from Ewa down Nimitz Hwy, take a left on Alakea Street and a left on Queen then follow directions above to garage.
Cost is flat fee of $2 after 4:00pm. Garage closes at 8:00pm but the gate opens to allow people to exit even after that time.
Entrance to AIA Center for Architecture is from Fort Street Mall pedestrian walkway.
What can I bring into the event?
Water or a refillable container. A jacket or sweater. Something for note taking.
How can I contact the organizer with any questions?
You may contact Historic Hawaii Foundation at outreach@historichawaii.org or 808-523-2900 with any questions.