Sales Have Ended
Registrations are closed
We are sorry but ticketing is closed for this event.
Join PG&E, BuildOUT California and AGC of California for a two-part highly interactive Webinar addressing Greenhouse Gas Emissions
About this event
PG&E's Supply Chain Responsibility team, BuildOUT California, and AGC of California invite you to attend a two-part highly interactive webinar to provide the basics needed to calculate Greenhouse Gas Emissions and understand how to reduce emissions.
SESSION 1: July 21, 2021 9-10:30am PDT
What are Greenhouse Gas Emissions?
Why we need to reduce them
Learn what information you need to calculate your company's previous year Greenhouse Gas Emissions
SESSION 2: August 4, 2021 9-10:30am PDT
Use your company data to calculate your Greenhouse Gas Emissions
Understand how to set environmental reduction goals
Learn about PG&E's business programs to help reduce energy and Greenhouse Gas Emissions
KEY BENEFITS
"Real World" practice calculating Greenhouse Gas Emissions for your company
Resources to help in the calculation processSubject Matter Experts available to answer questions
WHO SHOULD ATTEND
Company Executives
Office and Operations Managers
Fleet Management, Environmental, Healthy, & Safety representatives
NOTE: THIS IS A TWO-PART WEBINAR AND BY REGISTERING YOU ARE SIGNING UP TO JOIN US FOR BOTH SESSIONS
Webinars will be broadcast on the LiveWebinar platform
Registrants will receive webinar login links 24 hours prior to the start of these 2 sessions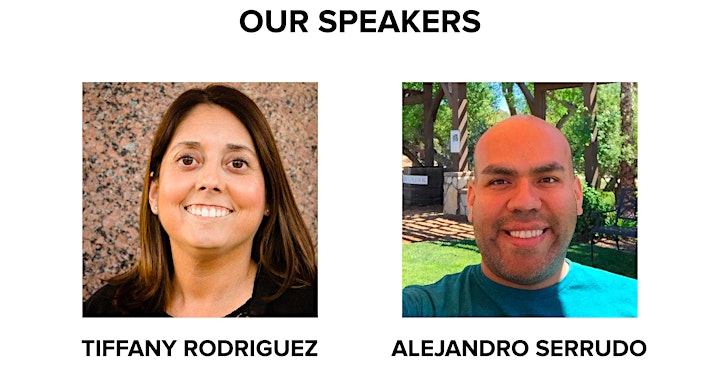 Tiffany Rodriguez
Tiffany Rodriguez is a Manager of Supply Chain Responsibility at PG&E. She has worked in the utility industry for 20 years and has held positions in customer service, renewable energy, sourcing, and supplier diversity. Presently, she manages a team focused on PG&E's Supply Chain Environmental Sustainability, Ethical Sourcing, and Supplier Diversity program enablement. The team works to reduce environmental footprint via product and service strategies, drive supplier environmental sustainability improvements as well as engaging suppliers to maintain conformance to PG&E's supplier code of conduct. She led the creation of an innovative supplier training on greenhouse gas emissions accounting. Tiffany received her undergraduate degree in Global Leadership and Management and her MBA focused in Supply Chain, both from Arizona State University. Also, she holds certificates as Certified Professional in Supply Management and Certified Professional in Supplier Diversity from the Institute of Supply Management among other professional certifications.
Alejandro Serrudo
Alejandro Serrudo joined the Supplier Diversity and Sustainability team at PG&E on May 2015. He is an Industrial Engineer with an MBA and brings to PG&E over a decade of national/international business consulting and strategic sourcing experience. As Principal at PG&E, he currently supports the supplier diversity initiatives of the Electric Operations Line of Business. Before joining PG&E, Alejandro was the Director and oversaw the operations of the San Jose, San Francisco and Fresno MBDA Business Centers, a U.S. Department of Commerce initiative.