Greener cities to improve air quality and climate - Città più verdi per mig...
Description
New strategies and tools for intelligent green management in the cities of the future.

The event will be an opportunity to compare and promote new collaborations between the research world, institutions, businesses and active citizenship. Initiatives and projects dedicated to increasing citizens' well-being will be presented.

Participation is free.

Organizing secretariat: ricerca.innovazione@cittametropolitana.bo.it T. + 39051659828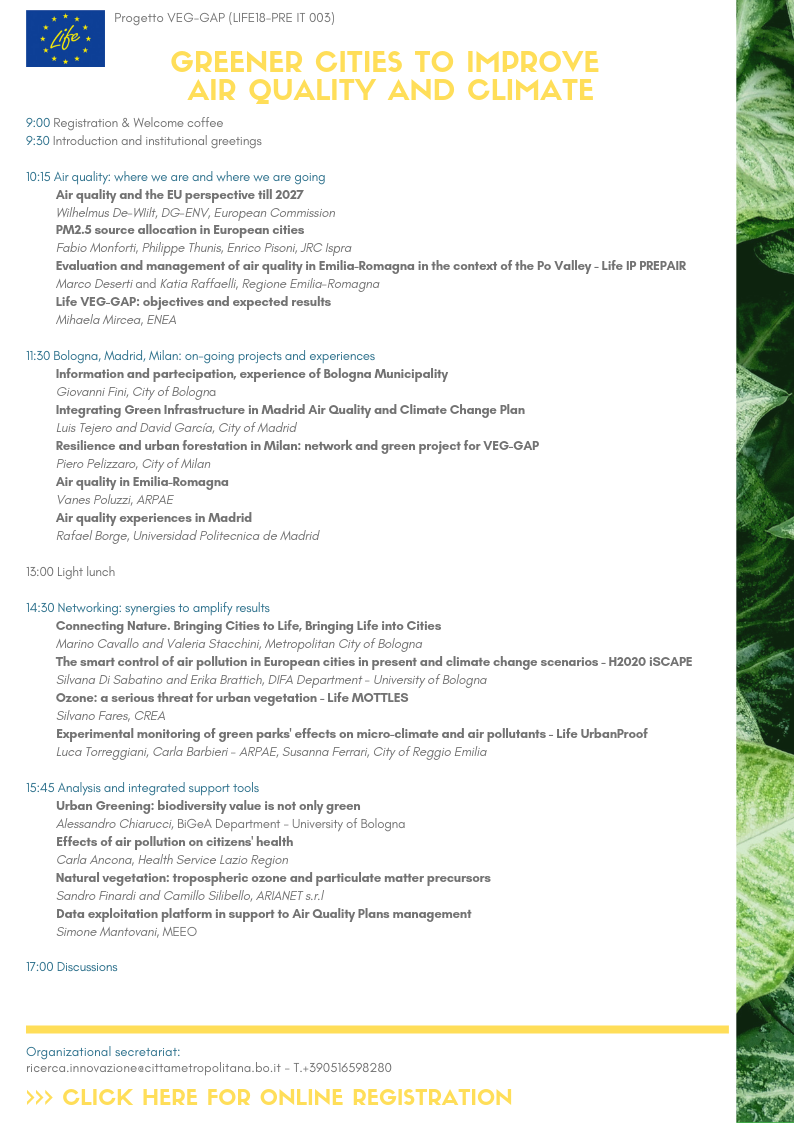 ---
Nuove strategie e strumenti per una gestione intelligente del verde nelle città del futuro.
L'evento sarà l'occasione per confrontarsi e promuovere nuove collaborazioni tra il mondo della ricerca, le istituzioni, le imprese e la cittadinanza attiva. Saranno presentati iniziative e progetti dedicati ad aumentare il benessere dei cittadini.
La partecipazione è gratuita.
Segreteria organizzativa: ricerca.innovazione@cittametropolitana.bo.it T.+39051659828