GreenBuilt Home Series: Passive House Showcase
About this Event
Join Illinois Green's 8th Annual GreenBuilt Home Tour ithroughout July for a web series highlighting green homes in Illinois. The 2020 GreenBuilt Home Series will focus on topics like passive house design, deep energy retrofits, all-electric homes and pairing wellness with high performance.

The third program in the series, on Wednesday, July 22, will feature three Passive House projects (new and renovated) located in Chicago and Downers Grove, IL. Each home is pursuing the rigorous Passive House standard to achieve a quantifiable and rigorous level of energy efficiency within a specific quantifiable comfort level.
Homes featured in this session will include:
Chicago's First Speculative PHIUS Renovation: This project serves as a proof of concept showcasing the viability of transforming existing, vintage Chicago home inventory into efficient, healthy living environments. As a certified Passive House project, this home comprises of a set of science-based design principles that lead to rigorous levels of energy efficiency, improved indoor environment, and enhanced thermal comfort.
Lakeview Passive House: This remodeling project, one of the first certified passive remodeled homes in the Chicago area. To achieve Passive House standards, the project uses triple-glazed windows and doors, mini-split mechanical systems, and an insulation system of dense-packed cellulose and rockwool. To achieve an net-zero energy use, a 10KW solar pv system was installed on the home.
Acorn Glade Passive House: This 1,800 s.f. home is designed to harmonize with its peaceful, wooded site. As a Passive House, it uses about a tenth the heating energy of a built-to-code home. As a PHIUS Source Zero house, monitored results show it uses 86% less energy overall including all household energy use and electric car charging.
Presenters will include:
April Hughes, HPZS
Todd Szwajkowski, SwakeGroup at Dream Town Realty
Neil Peck, S.N. Peck Builder Inc.
Tom Bassett-Dilley, Tom Bassett-Dilley Architects
Learn more about all 12 homes featured on the GreenBuilt Home Series here!
Home presentations will run from 3:30 to 4:30 PM.
Stay with us after the web presentations for a happy (half)hour with the "tour guides" to ask your questions and get advice on your home project!
Sign up for the July 22nd program today! A donation/pay-as-you-wish model is also available for this event.
Coming up in the 2020 GreenBuilt Home Series...
Wellness + High Performance
Wednesday, July 29 @ 3:30 PM (Central)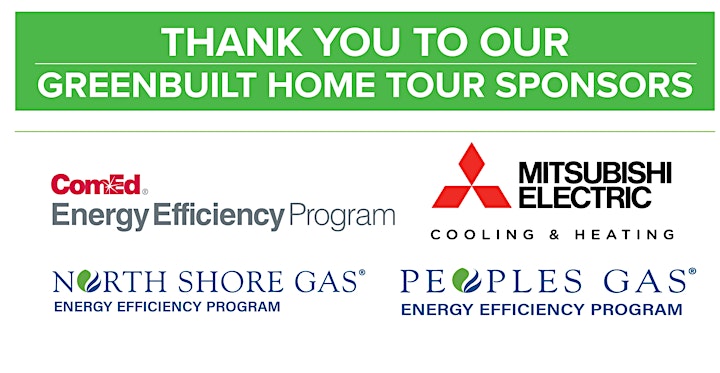 Thank you to our GreenBuilt Home Series Partners!