Description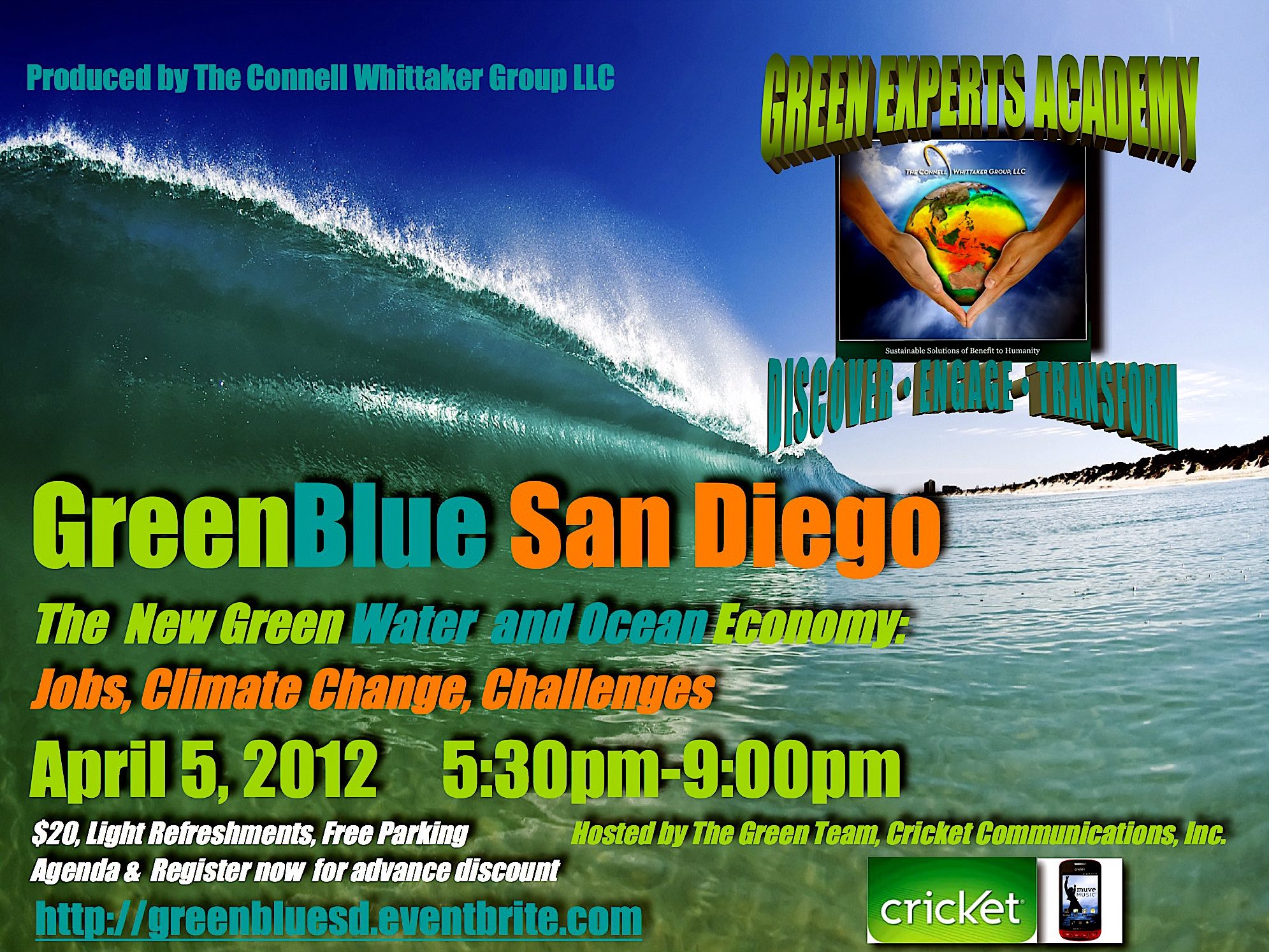 Earth is The Blue Planet! The sustainable water, ocean economy and career arenas are growing fast in San Diego, and our GreenBlue Leaders are navigating the way forward. Leader Briefings: San Diego Council Member Sherri Lightner: "San Diegos' Comprehensive Water Policy and Our Economy". San Diego Port Commissioner Lee Burdick: "The New Climate Action Plan of The Port, Our Economy and The Future of The Working Waterfront". Carl Nettleton Founder, Open Oceans Global: Our Oceans Health, The Economy and The Future. Water and ocean careers expert Wendy Evers, Senior Director of Program Development, San Diego State University College of Extended Studies: "The Next Wave of Water Careers, The Water Economy, and Continuing Education". Dr. Oscar Romo, UN Delegate and Tijuana Estuary Watershed Coordinator for the State of California: Oceans, Water and Sustainability...and the Border Economy". Tim Ostrowski, VP, Business Development, Cricket Communications, Inc. and Executive Sponsor, Cricket Green Team. Hon. Col. Kathleen Connell, Former NASA Senior Executive/Senior Scientist, Policy Director, Congressional Advisor, and Green Experts Academy Founder, at the helm. Also welcoming Erin Martin, Associate Director, Marketing, Green Experts Academy.
This event is appropriate for Green experts, career seekers, ocean lovers and anyone who is concerned about water, conservation, climate and the economy in San Diego. Join us for Earth Month!
Tickets: Advance ticket discount price is $20 + $2.09 Eventbrite fee. Includes food, and free parking. Tickets are $30 (cash only) at the door, the day of the event, April 5th, 2012. Registration starts at 5:30pm, The program begins at 5:50pm SHARP, and ends at 9:15pm. Register now at http://greenbluesd.eventbrite.com
Please support our Venue Partner and Host Cricket Communications, Inc.
Celebrate April, Earth Month, With Us!
Hon. Col. Kathleen Connell, M.A
Founder, Green Experts Academy
Discover I Engage I Transform
From our media release:
(San Diego, March 19, 2012) "GreenBlue San Diego" kicks off Earth Month in San Diego, on April 5th, 2012, in honor of the Blue Planet, Earth. A distinguished group of regional Green leaders will brief on the next wave in the renewable sector, the sustainable oceans and water economy. Career experts will also discuss the growth of careers and job paths in this new and expanding area of the economy. Climate change is occurring, and the oceans are key to our lives and the future of the Blue Planet, Earth.
GreenBlue San Diego is presented by Green Experts Academy, produced by Hon. Col. Kathleen Connell. Kathleen is the Founder of Green Experts Academy, Principal of the Connell Whittaker Group LLC, and a former senior NASA executive. She was awarded the NASA Exceptional Public Service Medal and during her career has been the Aerospace States Association Policy Director, and an Associate Director and Senior Scientist at Universities Space Research Association. She also served as the Congressional Advisor to the Director of Space Life Sciences at NASA Headquarters. Kathleen is one of the pioneering founders of the science of astrobiology, an earth, life and space sciences discipline, which seeks to understand the origin, nature and distribution of life in the universe and on earth.
GreenBlue San Diego is one of a continuing series of cutting-edge briefings for Green professionals and career seekers. The event is held at Cricket Communications Inc., in their LEED-certified headquarters. All event information and registration is available at http://greenbluesd.eventbrite.com
Green Experts Academy Leader Briefings Include:
• San Diego Council Member Sherri Lightner
• San Diego Port Commissioner Lee Burdick
• Dr. Carl Nettleton Founder, Open Oceans Global
• Water and ocean careers expert Wendy Evers, Senior Director of Program Development, San Diego State University College of Extended Studies.
• Dr. Oscar Romo, UN Delegate and Tijuana Estuary Watershed Coordinator for the State of California.
• Mr. Tim Ostrowski, VP, Business Development, Cricket Communications, Inc. and Executive Sponsor, Cricket Green Team.
• Hon. Col. Kathleen Connell, Former NASA Senior Executive/Senior Scientist, Policy Director, Congressional Advisor, and Green Experts Academy Founder, at the helm.
• BlueGreen San Diego Also welcomes Erin Martin, Associate Director, Marketing, Green Experts Academy.
Green Experts Academy leader Kathleen Connell states:
" Our planet, our human economy, and our spiritual lives are sustained by the great unknown wilderness that is the ocean, along with water and the precious coasts. At the same time, Southern California needs sustainable sources of potable water, and increased water management in an era of climate change. Our invited experts are leading in this all-important arena.
San Diegans love the ocean, and we are a world destination for our beautiful beaches. It is time to understand and grow a sustainable water and ocean economy that serves all, and conserves our seas and waterways. And companion species. Coming out of the recession, many folks would like a career doing just that. As social entrepreneurs at Green Experts Academy, we are exploring the next frontier of marine opportunities on April 5. BlueGreen San Diego, is designed as a tribute to Earth Month and, as a service to the community. "
See More Information about Speakers and Topics Below: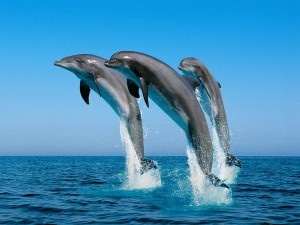 Water is the new oil. Get ahead of the sustainability economy and career curve, with exciting overviews of this crucial and fast growing Green economy sector!
_____
Please Support our Media Partner Cali Bamboo Building Materials
Cali Bamboo Building Materials was formed in 2004. It was founded and is run by people who love the outdoors and share the commitment to protect it. Cali Bamboo currently donates 1% of its revenue to various environmental organizations and will only sell products that are sustainable and do not impact the planet negatively.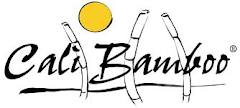 The Mission
"Cali Bamboo's mission is to promote the use of bamboo as a new material for everyday products. It is our hope, that by providing alternative products made from renewable resources, we can make a difference in the future of our planet."
Learn more at http://www.calibamboo. com
________
Discover The Future and Engage With Our GreenBlue Leaders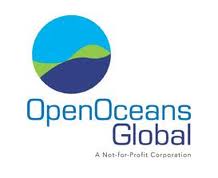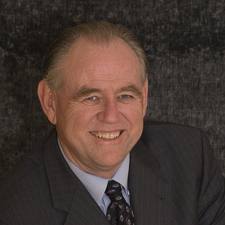 Carl Nettleton
"Our Oceans Health, Our Economy, and The
Future"
Carl is the founder of OpenOceans Global, the past president of the National Coalition for Marine Conservation – Pacific Region and the former founding executive director of the San Diego Oceans Foundation. In those positions he energetically worked with government agencies, educational organizations, and ocean interests to develop collaborations and consensus to resolve ocean issues. He operates Nettleton Strategies LLC, a consulting firm specializing in resolving complex public policy and business issues.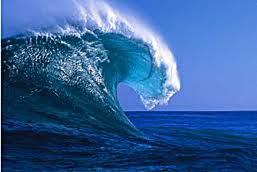 About Open Oceans Global
Open Oceans Global envisions a marine community aligned to help the people of the world visualize and understand ocean processes for the purpose of protecting, restoring and maintaining the ocean's environomental value and fully documenting the ocean's relationship to the changes in the worlds climate.
___________________________
More Sponsors and Partners! Please support these progressive companies...and THANK YOU FOR YOUR Support, Sponsors and Partners!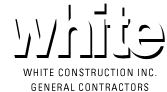 White Construction, Inc - General Building Contractor in San Diego
White Construction is a full-service general contractor located in North County San Diego, specializing in tenant improvements. Since our inception in 1983 we have built over 3,000 commercial projects throughout Southern California.
____________________________
San Diego City Council Member, Honorable Sherri Lightner
"San Diego's Comprehensive Water Policy and Our Economy"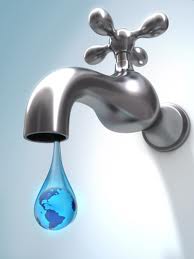 Since taking office in 2008, Councilmember Sherri Lightner has served the communities of District 1, balancing fiscal responsibility with preserving public safety and neighborhood services. Sherri has quickly become known on the Council for her independence from special interests, her knowledge of City issues and policies, and her willingness to ask tough, intelligent questions in fighting for San Diego taxpayers.
She has brought the neighborhood's voice to City Hall and has responded to the community's needs by providing excellent constituent services, ranging from repaving 22 miles of District 1 streets to helping University City residents to recover from the jet crash, securing funding to bring senior transportation to Carmel Valley, implementing a Community Canyon Fire Watch Program in Rancho Peñasquitos, and organizing the new La Jolla Village Merchants Association.
Prior to her election to the City Council, Sherri was a tireless and effective community volunteer and leader, serving on multiple community planning organizations and committees. She has served as President of both the La Jolla Town Council and La Jolla Shores Association, and as Secretary of the La Jolla Community Planning Association.
Through her work in the community, Sherri has become an expert in the planning and development process, which she currently applies to her role as Chair of the Council Committee on Land Use and Housing, where she is working to streamline regulations for community gardens, address homelessness, and provide incentives for sustainable building.
In addition, Sherri has demonstrated her strong commitment to preserving our coastal and canyon environments, creating a sustainable future through her work on the Los Peñasquitos Canyon Preserve Task Force and San Dieguito River Park Joint Powers Authority, and developing a comprehensive water policy for the City of San Diego.
Sherri was born in Western Pennsylvania but moved with her family to San Diego while in grade school. After attending public school in San Diego, she graduated from the University of California at San Diego (UCSD), first with a B.A. in both Mathematics and Sociology and later with an M.S. in Applied Mechanics and Engineering Sciences. She is a licensed Professional Mechanical Engineer.
Sherri worked in private industry for 23 years, including 18 years at General Atomics and 5 years at Rohr Industries. After "retiring" from the engineering profession 13 years ago, she formed a small consulting business with her husband, Bruce. Sherri and Bruce have owned and lived in the same home in Council District 1 (in La Jolla Shores) for over 19 years where they raised their family. Before moving to La Jolla, the Lightners were homeowners and residents of Scripps Ranch for 17 years.
_____________________________
Thanks to Lifework/ our Green T-shirt Print company.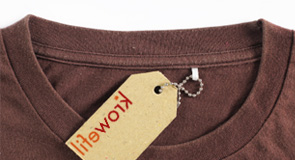 Going green has never looked so good...
Earth-friendly T-Shirt Options: In addition to our standard options, we also offer (& advocate) one of the industry's largest variety of earth-friendly apparel selections (because 'green' doesn't have to mean boring) made using organic cotton, recycled polyester, bamboo, hemp, & custom blends… Even tees made from Coke bottles!
_____________________________________
Wendy Evers, Senior Director, San Diego State Unversity College of Continuing Studies
"The Next Wave of Water Careers, The Water Economy in San Diego, and Continuing Education"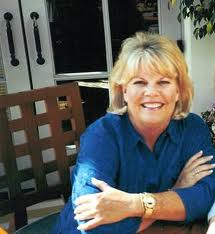 Wendy Evers job focus is to look at the larger "30,000 foot level" in forecasting new and emerging industries in San Diego and across the country. She creates new industry programs for careers based on business and workforce needs. Currently she is developing professional certificates in the Green Industry for the future green job force. She has developed four Professional Certificates in Green Building Construction, Residential and Commercial Sustainable Practices, Green Energy Management, and the Green Home Performance Contractor with BPI Certification. She has also written and received ARRA Stimulus grant funds for "education to career" programs in Green and Allied Healthcare, and developed educational franchise partnerships with multiple businesses and with Universities across the U.S. Accomplishments include: past-president of North County Personnel Association (NCPA), a member of SHRM, and serving on the WIB and WAC council for San Diego Workforce Partnership.
Wendy and her team have just launched a water careers program, after extensive research on the sector. She will discuss their findings and reccommend strategties and career paths, and internships that are growing fast!
---
Commissioner Lee Burdick, Port of San Diego
"The New Climate Action Plan of the Port, The Economy, and the Future of the Working Waterfront in San Diego"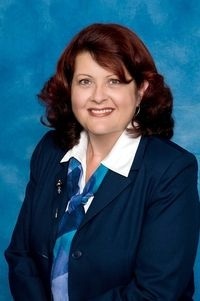 San Diego Magazine declared Lee is one of the "50 People to Watch" in San Diego.
Lee Burdick was appointed on June 8, 2009 by the San Diego City Council to represent the city on the Board of Port Commissioners. Commissioner Burdick served as director of government affairs and general counsel for Jimsair Aviation Services. Active in civic affairs, she currently serves as the Executive Director of the California Health Care Coalition. She has served on the board of directors for the San Diego Regional Chamber of Commerce, was chair of the Chamber of Commerce Working Group on the City of San Diego General Plan Update, chair of the Chamber of Commerce Legal Committee and chair of the Chamber of Commerce Legislative Committee. She is a past member of the National Aviation Transportation Association Airports Committee, the board of directors and chair of Program Committee for the Forum for Women Entrepreneurs and is a current member of the working group on the County of San Diego's General Plan Update.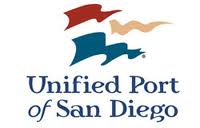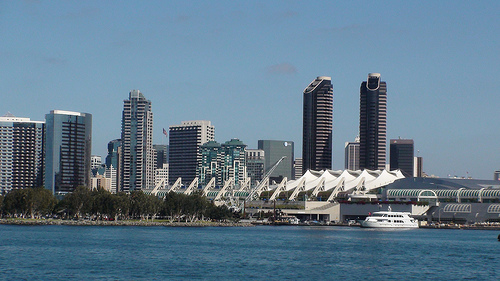 ___
Oscar Romo, United Nations Diplomat; Professor UCSD, Government Advisor
Watershed Coordinator, Tijuana River National Estuarine Research Reserve
"Ocean, Rivers, Water, Sustainability... and the 21st Century Border Economy"
The California College of the Arts states about Dr. Romo: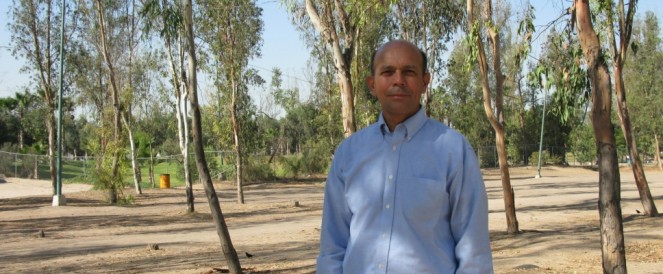 "The integrity of the Tijuana River Estuary and its associated ecosystems in Imperial Beach, California, has been threatened for decades by uncontrolled loads of trash, waste-water, and sediment flows from unplanned and recurring illegal acts of urbanization in the coastal canyons of Tijuana, Mexico. Through scientific research, innovative techniques, and the creation of regional and cross-border policies, Professor Romo has developed revalorization methods to build source control structures and other environmental friendly solutions utilizing trash as the instrument of choice. This system-design approach provides local communities with jobs and otherwise unattainable public services, and prevents negative impacts to these wetlands of international importance."
About Dr. Romo
Oscar Romo, Ph.D., is a former United Nations diplomat and now the watershed coordinator at the Tijuana River National Estuarine Research Reserve and lecturer at the UCSD Urban Studies and Planning Program. Romo serves as a delegate to the United Nations Commission on Sustainable Development; participates as a co-chair of the U.S. International Boundary and Water Commission Citizens Forum, the U.S. EPA Border 2012 Water Task Force and the Tijuana River Recovery Team Bi-national Task Force.
In Mexico, Romo is a member of the Border Environment Cooperation Commission, Baja California Task Force; the City of Tijuana Urban Planning and Ecology SubCommittee; and serves as projects coordinator for the Los Laureles Watershed Council. He is also an advisor to the Baja California State Assemby. On April 2007, Romo was recognized as one of the Environmentalists of the Year by the U.S. Environmental Protection Agency, and in 2009 received the Visionary Award from the Urban Land Institute.
GREENBLUE NEW WAVE SPOTLIGHT:
Ms. Erin Martin, Associate Marketing Director, Green Experts Academy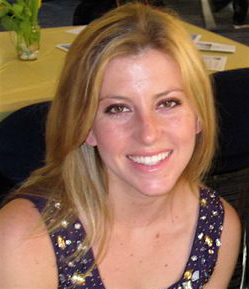 As a May 2011 graduate from the University of California, Berkeley Erin earned a B.S. in Society & Environment with a concentration in Global Environmental Politics. Erin's coursework in Environmental Science, Policy, and Management has provided her with a skill set to analyze and solve environmental problems while integrating multiple perspectives and values from business and government.
While at Cal, Erin garnered green business consulting experience and implemented campus-wide energy efficiency programs. Erin minored in Earth and Planetary science with an emphasis in Marine Science.
Erin's environmental passion is caring for our oceans and working to help solve water and marine issues. She is actively pursuing a

career that will enable her to protect the world's coasts and oceans by practicing environmental law, managing coastal marine resources, engaging in public policy, and advising busness in the water and ocean domain.

Since graduating, Erin has engaged in the green business and environmental sector in San Diego. She worked for the US Green Chamber of Commerce as their Green Certification Program Manager to develop a sustainability standards certification program for its members. Erin also attended her first Green Experts Academy in November of 2011 and found the Green Experts Mission to be inspiring and their content to be invaluable for anyone involved in the green economy. She became the Associate Director of Marketing and helped organize the Green Experts Academy's Public Policy, Green Jobs and the Green Economy San Diego event in January 2012. She is ecstatic to be making The Green Expert Academy's dream of hosting an event dedicated entirely to the water and ocean economy a reality!