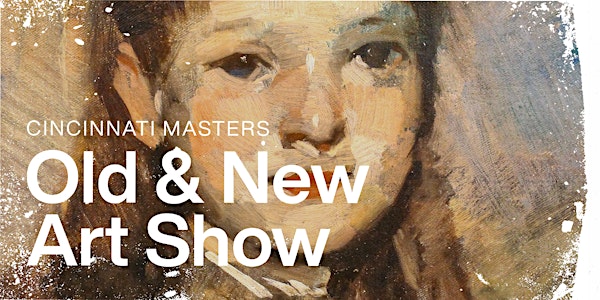 Greenacres Artist Guild Show: Cincinnati Masters Old & New - Opening Night...
Location
Greenacres Arts Center
8400 Blome Road
Cincinnati, OH 45243
Description
Join us for opening night of the Greenacres Artists Guild Art Show: Cincinnati Masters Old and New. This cocktail party style event will feature paintings from the Nippert Private Collection not seen in decades, including work from Duveneck, Farny, and Hauser. Once you've taken in the old, take time to explore the work of the next generation of Cincinnati masters. This year's show will feature paintings from:
Linda Crank
Richard Luschek
Will Hillenbrand
CF Payne
Kate Lackman
Tom Post
Bruce Petrie
Clem Robins
Joe Smith
Carin Hebenstreit
John Hebenstreit
MaryBeth Karaus
Gail Morrison
Jeff Morrow
Holly Schapker
Ann Geise
Mark Daly

Bruce Erikson
The event is free and open to the public. Hors d'oeuvres will be served throughout the evening and there will be a cash bar available. We ask that you kindly RSVP to assist us in our event preparation.
The Arts Center will also host gallery hours on the following dates:
- Saturday, November 9th, 1:00pm - 5:00pm
- Sunday, November 10th, 1:00pm - 5:00pm
- Wednesday, November 13th, 5:00pm - 8:00pm
- Saturday, November 16th, 1:00pm - 5:00pm
- Sunday, November 17th, 1:00pm - 5:00pm