Green Schools NYC 2011 4th Annual Spring Conference & Resource Fair

Saturday, April 9, 2011 from 10:00 AM to 4:30 PM (EDT)
Event Details
Green Schools NYC 2011: Building The Future
4th Annual Spring Conference & Resource Fair
Saturday, April 9th, 10am to 4:30pm
[Registration begins at 9am]
Martin Luther King, Jr. High School
Amsterdam Avenue & 65th Street, NYC

A Student-Driven Event Hosted by:
The Green Schools Alliance
NYC Department of Education, Division of School Facilities
  NYC Public, Private & Independent Schools
GSNYC Sponsors: AardvarkAmusements.com, Activeion, Building Maintenance Service, Good Energy, Green Depot, Manhattan Chamber of Commerce, The O Group, Urban Green Council 
GSNYC Food Sponsors: The Hains Celestial Group, Earth's Best, Terra Chips and Walnut Acres, Butter Beans, Eli's Bread, Equal Exchange, Honest Tea, Le Pain Quotidien, Mama Gyros, Starbucks, 'WichCraft, Yura
We invite Schools, Non-profits, & Green Businesses to exhibit, share your knowledge, and help grow the Green School movement.
<<< See the list of GSNYC Exhibitors below >>>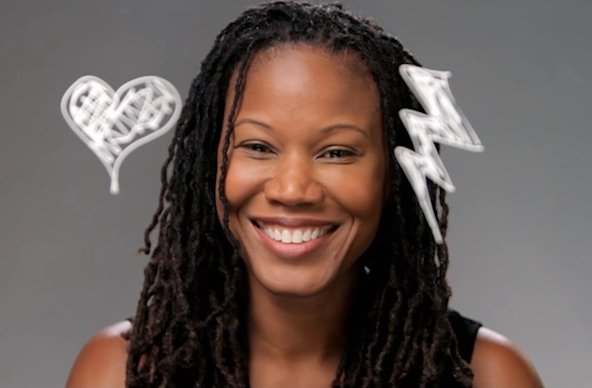 Keynote: Majora Carter                                        P.S. 22 Chorus                                
GSNYC 2011: Schedule

9:00 to 10:00am    Registration & Check-in
10:00am                 Welcome & Opening Cermonies                                
John Shea, CEO, Division of School Facilities
Kathleen Grimm, Deputy Chancellor, NYC DOE

Green Cup Challenge Awards & Video

Chris Collins, Executive Director, Solar One
Vernard Williams, Educator, Alliance For Climate Education
10:00 to 03:00pm   GSNYC "Network Cafe"
10:00 to 03:00pm   Resource Fair - New central location!
11:00 to 01:00pm   NYC Sustainability Coordinators Training
01:00 to 03:00pm   Attendee Break-Out Workshops
Green Schools 101: Dollars & Sense
Student Action: The Power of One
Overcoming Barriers To Improving School Food   
Sustainability Education: Quantifying Success
3:15 to 04:30pm      Concert & Closing Ceremonies
Majora Carter, Keynote Speaker
C J, Student, The Renaissance Charter School
The Grand Falloons Earth Science Circus
The PS 22 Student Chorus
Students & Their Schools Leading The Way!
Join students and club leaders, school administrators, business officers, facility managers, teachers, parents, community leaders and elected officials, green businesses, NGOs and environmental groups who care about schools as we share best practices, discover ways to reduce our impact on the environment, and grow our Green Schools Community.
Green Schools Resource Fair attendees in action.
GSNYC 2011: Exhibitors & Participants
NETWORK with schools, businesses and other sustainability experts
SHARE your greening experiences
DISCOVER resources to meet your sustainability goals
HEAR inspiring speakers
ATTEND training workshops with experts 
SAMPLE innovative green products
EXPLORE sustainable, energy-smart solutions
LEARN to be a global leader in your own community
GSNYC 2011 Exhibitors include:

GSA SCHOOLS: PS 149, PS 57, PS/IS 298, Academy for Environmental Leadership HS, Allen-Stevenson School, Blue School, CCNY, Convent of the Sacred Heart, Dalton School, Discovery High School, District 3 Green Schools Group, Ethical Culture Fieldston School, Fordham University, Manhattan Comprehensive Night and Day High School, New Horizon's Middle School, Nightingale-Bamford School, Teacher's College Columbia University, Town School, Trinity School, Urban Assembly School For Green Careers, Urban Assembly New York Harbor School  COMPANIES: Activeion, BASF Corporation, BMS: Building Maintenance Service, Big Apple Edibles, Butter Beans, Con Edison, EcoPlum, Enervation Lighting, Good Energy, Green Depot, Honest Tea, InterfaceFLOR, Iron Will Health, JC Food & Veggiecation, Jonathan Rose Companies, Laser Plus, Mina's Green Cleaning, National Water Services Inc, Philips Lighting, Progressive Products/Nature Plus, Red Rabbit, THINKECO, TRC Solutions, Tri-State Biodiesel, Vokashi, Walt Disney Studios Motion Pictures  NON-PROFITS: Alliance For Climate Education (ACE), Bailey's Cafe/LUG Your Share, Brooklyn Children's Museum, Children's  Environmental Literacy Foundation (CELF), Center For Architecture Foundation, CityScience,  Community Vision Council, Earth Day NY, Educating Tomorrow, Equal Exchange, Getting Tools To City Schools, Grand Falloons, Green Apple Kids, Green Schools Alliance, Grow NYC, Harlem Recycling Project, HealthCorps, Horticultural Society of NY, ioby, Junior Energy, Kids Think Big, Manhattan Chamber of Commerce, Middle College National Consortium, MillionTreesNYC, National Audubon Society, National Green School Energy Purchasing Consortium, Natural Resources Defense Council, NY Coalition For healthy School Food, NY Solar Energy Society, NY Sunworks, Pennies for the Planet, Rainforest Action Network, Riverkeeper, Safe & Healthy School Food Group, Science Friday Initiative, Solar One, Styrofoam Out Of Schools, Sustainable Food Systems, Urban Green Council, Wellness In The Schools, The WildLab  GOVERNMENT: NYC Department of Education (DOE), DOE Division of Schools Facilities, DOE School Construction Authority, NYC Compost Project in Manhattan at Lower East Side Ecology Center, NYC Department of Sanitation Bureau of Waste Prevention Reuse & Recycling, NYS Department of Conservation Region 2 (NYSDEC Region 2), New York Power Authority (NYPA), NY State Energy Research and Development Authority (NYSERDA), U.S. Environmental Protection Agency, U.S. Department of Agriculture

Interested in Exhibiting or becoming a Corporate Sponsor?
Register NOW!

For more info, contact us at: mwatson@greenschoolsalliance.org
or visit the Resource Fair page on our website.

GSA is greening up the Apple!
Uniquely created "by schools for schools," the first Green Schools Alliance resource event was launched in NYC at the Allen-Stevenson School in October 2007 to "empower students and their schools with the skills, knowledge, and tools necessary to meet their energy and sustainability goals, and to become global leaders in their own communities."  Other Schools hosting GSA resource events have included: Town School, United Nations International School, Spence School, Collegiate School, Dalton School, Nightingale-Bamford School.

Have questions about Green Schools NYC 2011 4th Annual Spring Conference & Resource Fair?
Contact the organizer
When & Where
Amsterdam Ave., at 65th St.
New York


Saturday, April 9, 2011 from 10:00 AM to 4:30 PM (EDT)
Add to my calendar
Green Schools NYC 2011 4th Annual Spring Conference & Resource Fair