Location
Cedar Park
Cedar Park
Melrose, MA 02176
Celebrating the Green Man Comunity Mosaic Mural with drums, dancing, poetry, music, earth-honoring, a plant swap and surprise visitations!
About this event
An outdoor festival celebrating our relationship within the natural world. The idea was conceived and inspired by a community art project that produced the Green Man mosaic that has now been installed in Melrose' Cedar Park. This family friendly festival will:
Honor the artists and contributors to the Green Man Community Mosaic Mural
Celebrate Nature
Festival will include...
Drum Procession (join in!)
Serendipity Stilt Dancers, with Maya and Mykuhl
Elliana Shahan, poet
Daniel Kinsey, performance artist/storyteller
Urban Myth, with Jessica Lupien and friends: ancient instruments, vocal
Web of Life Earth Honoring--all!
Assembly Required, Dave Dickerson and friends trio
Nita Penfold, poet
....and ....
Community info table--bring info!
Plant swap--bring plants if you have 'em!
Dancing on the grass
…and some surprise visitations!
Dress as a favorite life form (plant or animal, or in other fanciful attire)!
Raindate: June 26, 3pm.
_______________________
PARKING: Walk or carpool if possible. Or try Tremont Street, MBTA lot (Cedar St., free Saturday), or W. Emerson Street toward the library.
________________________
Image credit: painting by Lisa Tiemann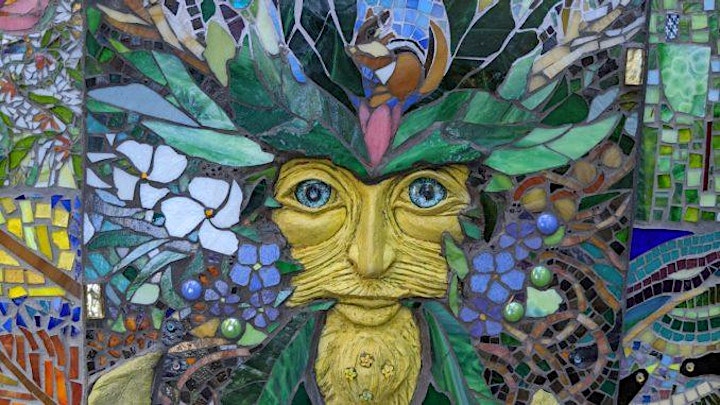 Above pictured: a closeup of the center of the community mosaic mural, a depiction of Green Man.
GREEN MAN is an ancient representation of the human being as one with Nature and an archetype for rethinking our relationships within the natural world.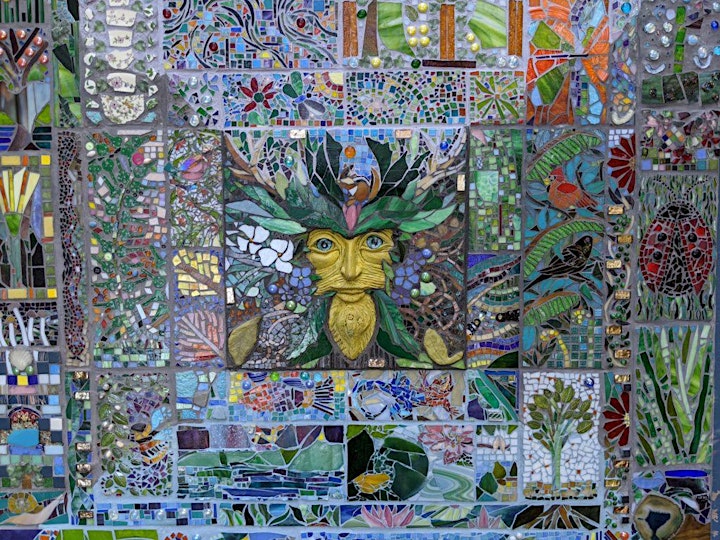 Photo: Full mural: For details about the creation of the Green Man Community Mural, read article.
With thanks to Melrose Cultural Council, Rotary Club, and Messina Fund for the Arts for their support
Info: www.lisatiemann.com
Contact: lisa.b.tiemann@gmail.com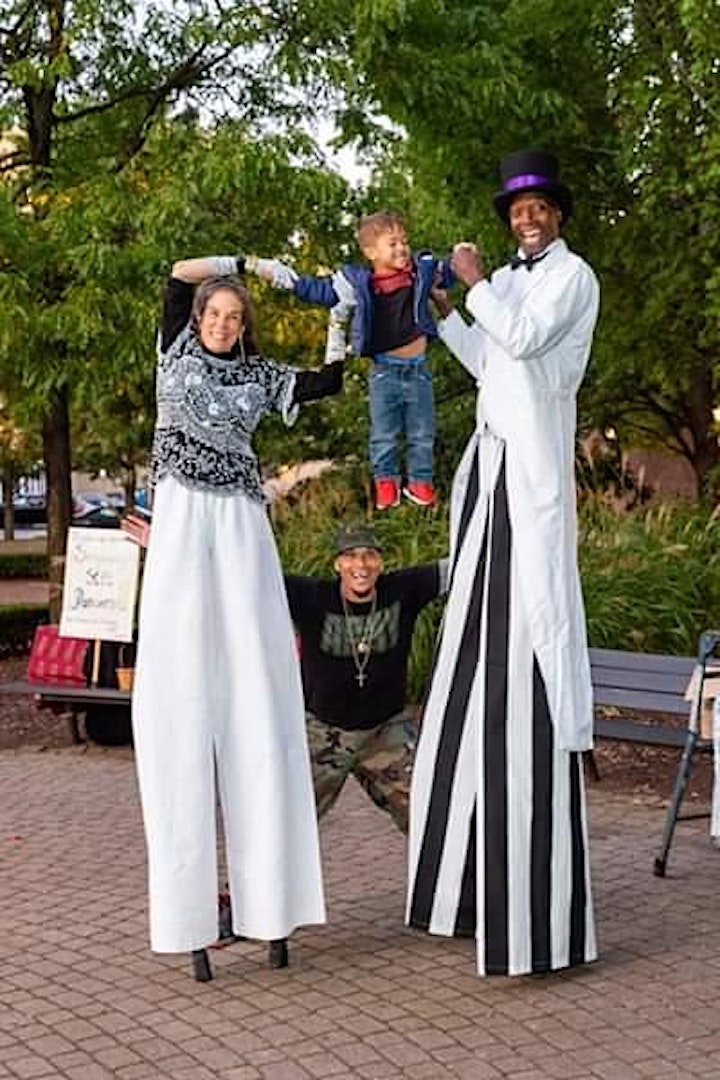 Photo : Serendipity Stilt Dancers, Maya and Mykuhl