Description

Step 1 - Apply to present by clicking on the link below:
Be a part of the first Green Pitch Slam Competition at San Diego Startup Week!
Receive exposure of your green and clean business to thousands of Startup Week participants

Join us for an exciting Green Pitch Slam event and Pitch to Win!
Fill out the application to present by June 8, 2017.
This event is open to all stages of green entrepreneurs that have a product, app, or business that is ready to be pitched to investors.
Step 2 - Notification:
Our panel of judges consists of investors and business professionals. They will choose the top five or six companies to present. All applicants will be notified by June 14, 2017.
Step 3 - Presentation:
Once accepted presenting companies will be asked to submit a 10 - 12 page slide presentation, a 4 - 6 page business plan summary, and logos for the Startup Week website by June 14, 2017.
Presentations should be seven minutes and will be followed by an eight minute Q&A session with our judges. Be prepared for a fast paced dynamic presentation and Q&A session.
Our Distinguished Panel of Judges Includes:
Wolf Bielas, Managing Partner of Wolfpack Ventures, Investor & Founder of Downtown Works and SCALE

Dean Rosenberg, Founder of Venture San Diego

Navid Alipour, Managing Partner, Analytics Ventures

Josh Lampl, President, EcoElectron Ventures/Tech Coast Angels - Clean Tech Expert

DeLinda Forsythe, CEO & Founder of ICE San Diego (ICESD.com)

Patrick A Klingborg, Esq. from Lincoln, Gustafson & Cercos LLP
Great Exposure!

The top three winners will be announced at the closing ceremonies on Friday evening, June 22, and will receive:
Over $15,000 Value in Services & Prizes from Our Sponsors Including:
Legal Webinars, Consultation & Mentorship

Strategic Advice & Mentorship

Coworking Space

Advice on How to Obtain Funding

Introductions to Investors & Potential Investment Opportunities

Sustainable Office Design Consultation and Ergonomic Office Furniture

And more!
Sponsored by: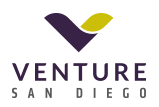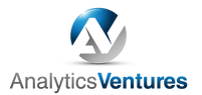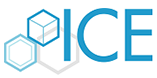 FAQs
How can I contact the organizer with any questions?
Please email at: LauCarranzaM@gmail.com and/or Jean.Vreeland11@gmail.com