Event Information
Performers
Darrell Scott, Chatham County Line, The Lonely Heartstring Band, Phillips, Grier & Flinner, Donna The Buffalo, Joe K. Walsh, Danny Barnes, Grant Gordy, Bruce Molsky, Mipso, Rayna Gellert, Kieran Kane, Dead Horses, Brittany Haas, Jordan Tice, Jordan Tice and Horse County, Sam Bush, Hawktail, Andrew Marlin, Twisted Pine, The Brother Brothers, Rachel Baiman
About this Event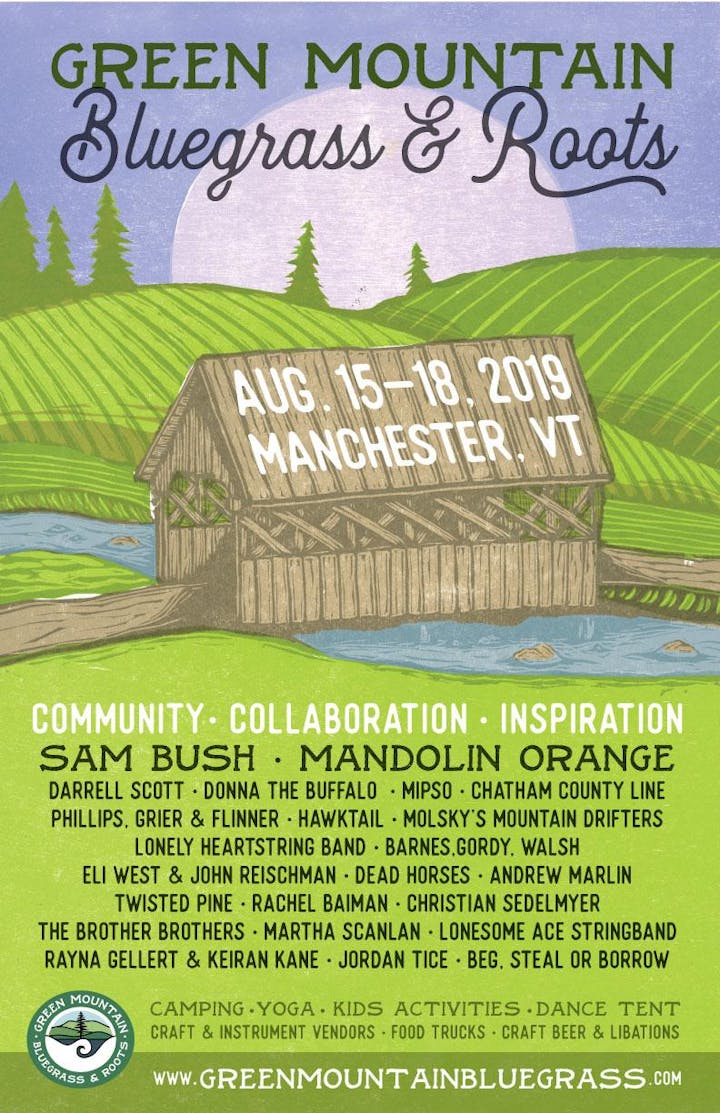 A four-day music festival featuring a variety of bluegrass, roots and Americana music from both icons of the industry and innovative up-and-coming artists. Featuring a main stage, dance tent, camping, kids activities, local food trucks, Vermont craft beer and wine, and a magical Green Mountain setting!
GMBR is a family friendly festival set on a 20 acre field bordered by the a tributary to the Battenkill River and within walking distance to downtown Manchester. Come stay with us for the weekend in our beautiful "Farmers Field" or "Creekside" camping areas or take advantage of the wonderful array of lodging options in Manchester.
Artists Include: Sam Bush~Mandolin Orange~Darrell Scott
Donna the Buffalo~ Mipso ~ Phillips Grier & Flinner~Hawktail
Chatham County Line~Molsky's Mountain Drifters
Dead Horses~Lonely Heartstring Band~ Rachel Baiman
Barnes, Gordy, Walsh~ Jordan Tice
Rayna Gellert & Kieran Kane AND MANY MORE TO COME
EAGER BEAVER pricing available until 2/28/2019
Kids, 15 and under are FREE, so bring the whole family!
Click here for more info and full festival details.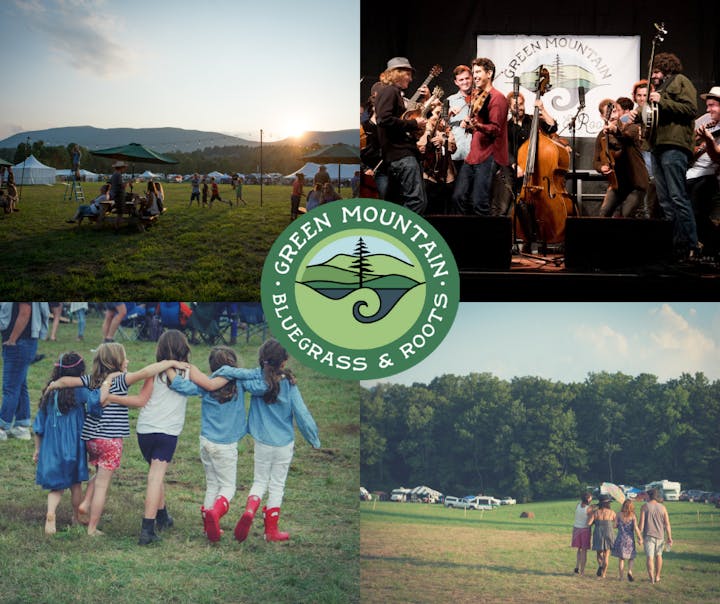 IMPORTANT TICKET INFORMATION
GMBR is Rain or Shine.
Once you purchase, you will receive an order confirmation from Eventbrite via email. Your e-ticket(s) will be attached to your order confirmation email. Make sure to print them out and bring them to the event. Or download the Eventbrite app on your smart phone! IMPORTANT: If you do not see your order confirmation in your inbox, make sure to check your junk/spam folder. If you are having any other technical ticketing-related issues with your order, contact Eventbrite.
For non-technical ticketing questions and general festival info, contact GMBR at info@greenmountainbluegrass.com or call us at 802-824-3575.
All Sales Final - No refunds
Thank you so much! Hope to See you in the Field!!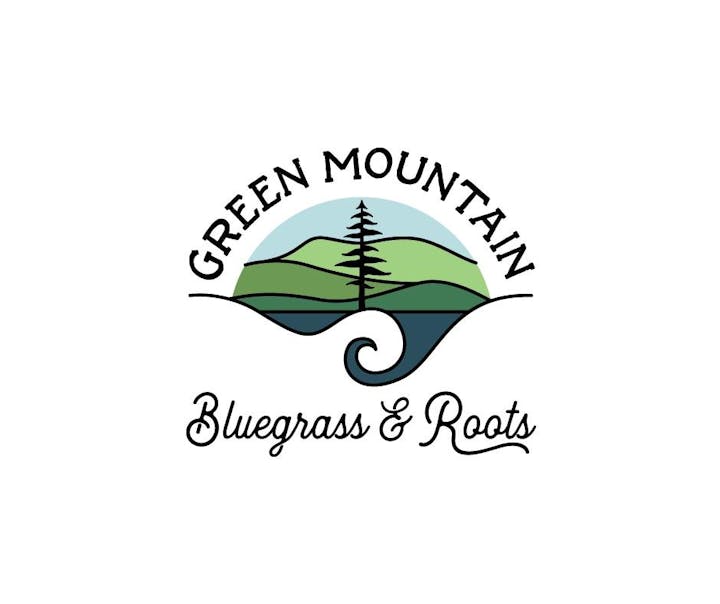 Performers
Darrell Scott, Chatham County Line, The Lonely Heartstring Band, Phillips, Grier & Flinner, Donna The Buffalo, Joe K. Walsh, Danny Barnes, Grant Gordy, Bruce Molsky, Mipso, Rayna Gellert, Kieran Kane, Dead Horses, Brittany Haas, Jordan Tice, Jordan Tice and Horse County, Sam Bush, Hawktail, Andrew Marlin, Twisted Pine, The Brother Brothers, Rachel Baiman
Date and Time
Location
Refund Policy