Green Experts Academy, San Diego: Green Jobs and San Diego's Growing Green...
Description
Green Experts Academy, San Diego
$22.99 + $2.25 Eventbrite fee. Includes catered meal, beverages, parking. $30 at the door.

November 16, 2011
As 2011 winds down, join us for a dynamic evening and discover the latest San Diego Green Economy information. Engage via networking, workshops and more. End the year prepared to move forward with your Green goals in your career, expert field, and business in 2012. Together we can transform our economy, empower ourselves and mitigate climate change. Join us! Thanks!
AGENDA
• 5:30pm Check in, Networking, Select meal, beverages
Part I: Green Leader Briefings
• 6:00pm-6:20pm Lisa Bicker, Consultant, and recent CEO, CleanTECH San Diego
"What It Takes: Success in the Green and Cleantech Entrepreneurial Sector, and Green Jobs Growth Areas"
• 6:20pm-6:40pm Commissioner Robert Coleman, City of Chula Vista/California Center for Sustainable Energy, Associate Program Manager, Building Retrofit Programs
"Crossing The Green River: Persistence and Strategy: Lessons Learned Creating and Growing a Green Career in the San Diego Green Economy"
• 6:40pm-7:00pm Karen Overklift, EDGE Enrollment Manager, Biocom Institute
"Free Quality Degrees, and Green Jobs Training: The EDGE program: Training for Future Biofuel Employees"
• 7:00pm-7:20pm Steve Hoffmann, Western Area Vice President, NRG Energy, Inc.
"Challenges and Opportunities in the Strategic Transition from Carbon-based Energy to a Greener Economy, and Career Opportunities To Consider"
• 7:20pm-7:45pm Break, Networking
• 7:45pm-8:00pm David Steel, CEO, Green Chamber of Commerce
"Where are The Green jobs in the San Diego Business Community? Is Becoming a Green Entrepreneur Doable in San Diego? Local, National, Global Opportunities and Challenges"
Part II: Green Careers and Business Workshop Session
• 8:00pm-8:45pm Green Careers and Business Workshop Session: Connell Whittaker Group LLC
-"7 Steps You Must Take To Build and Grow Your Green Career or Business"
-MInd Meld: Working on Your Green Dream (All)
Part III: Green Public Policy Brainstorm (All)
• 8:45pm-9:00pm Public Policy Brainstorm: Suggestions for Green Policy in San Diego. We have arranged to forward our best, fresh ideas to the staff at Mayor Jerry Sanders office for review.
• 9:00pm Adjourn
Event Hosting and Meal Provided by Cricket Communications, Inc.

Why Attend Green Experts Academy?
The Green Space and sustainability are the future of the global economy,
if we are to overcome the challenges of climate change. What does
Green success require, and what does it take to succeed, find a green job
or grow a green business in this emerging sector? Expert Green leaders
will speak on this topic, and a hands-on workshop will enable attendees to
vet and refine their Green goals. Also, real-time policy engagement via a
Green Policy Brainstorm, with results communicated to staff in the San
Diego Mayor's Office. Join us for this dynamic event, and come away
inspired and empowered to take the next steps to reach your goals!
The November 16th event is supported by our generous Host Sponsor,
Cricket Communications, Inc. The seminar and workshop will be held
in Cricket's LEED-certified corporate headquarters in San Diego,
California.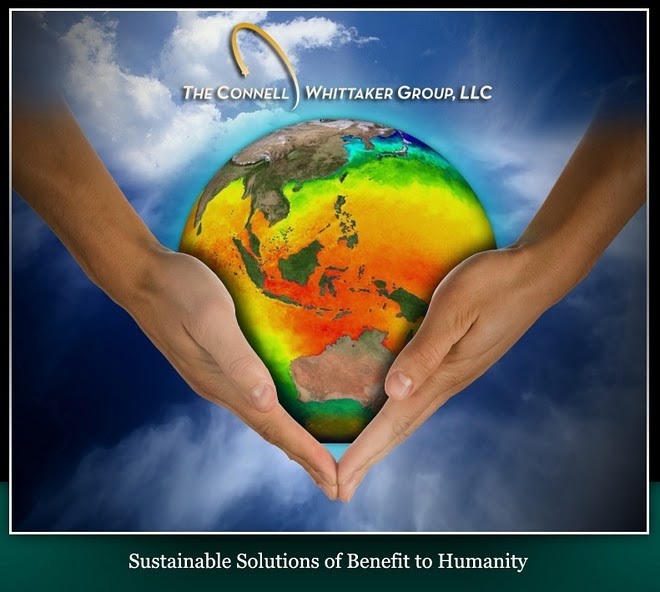 About Green Experts Academy and The Connell Whittaker Group
Green Experts Academy was founded by Kathleen Connell, Principal,
Connell Whittaker Group. Kathleen is a public policy, strategy, business
development, strategic communications & advocacy consultant and
educator, in both the sustainability and space/aerospace industries, and a
Principal of The Connell Whittaker Group, LLC. She is known for being
a thought-leader and innovator throughout her career with NASA and
other government agencies at the local, state, and federal levels, non-
profit organizations, and the private sector. Her pioneering work in many
cutting-edge research- and technology-based organizations has resulted
in groundbreaking new programs and billions of dollars of revenue,
economic development, grants, financing and benefits to society.
Her deep and long-standing expertise in sustainability includes work with
advanced ecological closed-loop life support systems, earth sciences,
multi-disciplinary science and policy, remote sensing, bio-info-nano,
renewable energy, agriculture, livable communities, model research parks,
virtual organizations and virtual information societies and systems. She is
the Chairman of the Emeritus Advisory Board of The Sustainability
Alliance of Southern California, and Board Advisor of The Global
Renewable Energy Inc. Kathleen has been an Adjunct Professor at San Diego State University, and an Instructor in the Energy Management online program, where she taught adults about the Green sector and public policy. Connell is a founding member of the science of astrobiology, and the founding Policy Director of The Aerospace States Association. She also served as a Congressional advisor to NASA Headquarters. Kathleen worked with advance closed looped life support systems with NASA, as senior staff, and has directed research for USRA.
Connell states about the event: "There are far more green jobs and green
career opportunities than folks are aware of. Every job will soon be a
green job. This sector is growing in leaps and bounds, and a common
myth is that everyone needs an engineering degree or will be installing
solar. Our goal is to help folks find the path to their green expertise and
transform themselves, their careers, and the planet." Connell is the author
of "The Green Jobs Transition", recently published in the San Diego Union Tribune.
************
More Details...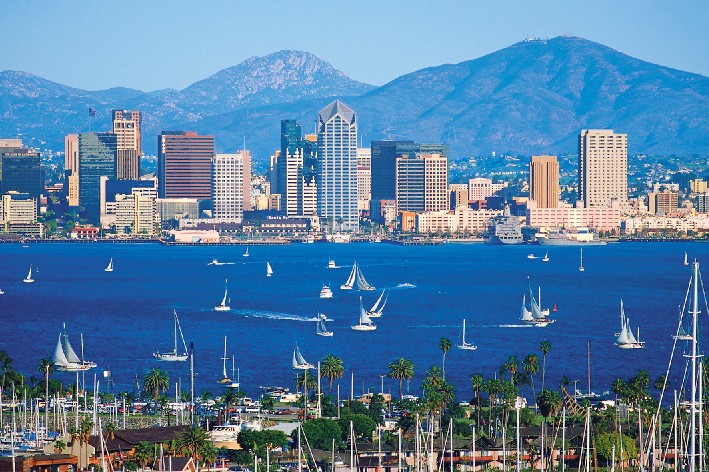 • Lisa Bicker, Consultant, and Immediate Past CEO and President of CleanTECH San Diego

Ms. Bicker is a consultant and the globally-known former CEO and
President of Clean Tech San Diego, a private nonprofit corporation
working to establish San Diego's position as a leader in the clean
technology industry.
Lisa's stellar background:
Prior to joining Clean Tech San Diego, Ms. Bicker was president of the California Clean Energy Fund (CalCEF), a private nonprofit corporation formed to accelerate investment in California's clean energy economy. Before joining CalCEF, Ms. Bicker was a co-founder and Chief Executive Officer of TruePricing, Inc. an energy technology company. Prior to that, Ms. Bicker served as Chief Operating Officer of NewEnergy, Inc., a high-growth, retail electricity provider that grew to over $800 million in revenues prior to its acquisition by AES. Constellation NewEnergy is now the largest retail electricity provider in the United States. Ms. Bicker has also served as General Counsel to California Council for Environmental and Economic Balance (CCEEB), a nonprofit advocacy group founded by Edmund G. "Pat" Brown. Prior to that, she served as senior writer for Governor George Deukmejian. Ms. Bicker has a B.A. from the University of California at Davis and a J.D. from the University of San Francisco. In 2007, she was appointed to and currently serves on the Economic and Technology Advancement Advisory Committee (ETAAC), a statewide committee that is tasked with reporting to the Governor, the state Legislature and the Air Resources Board on recommendations as to how to effectively implement AB 32, the state's landmark global warming law. She is a member of the California State Bar and several industry associations.
• David Steel, CEO, US Green Chamber of Commerce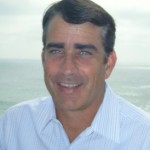 As the President and CEO of the U.S. Green Chamber, David Steel's uncompromising commitment to the environment has helped skyrocket the formally locally-based Green Chamber of San Diego into a nation-wide organization. With vast experience in the green arena, David understands the importance of providing the community with the resources and networking opportunities of like-minded individuals and businesses.
"I've been moved for many years by the state of our planet and have been committed to creating an organization that can make sustainable business practices practical, beneficial, and easily accessible under the Green Chamber," explained David. "Already, I've seen immense success and growth in these areas, extending from our eco-hub, home base in San Diego to cities across the country."
David also serves as the President and Chief Executive Officer of SmarterLight an earth-friendly LED lighting company that helps individuals and corporations easily replace their current lighting with top of the line, next phase, environmentally gentle LED lighting solutions. He is also a founding board member and CFO of Conscious Humanity, a 501©3 committed to spreading peace and personal empowerment to all people. Previously David served on the board of directors for the San Diego Entrepreneurs Organization. David's passion and experience in these fields has helped the U.S. Green Chamber reach a number of ambitious goals as he continues to expand the organization's reach.
• Karen Overklift, Enrollment Manager, EDGE Program, Biocom Institute

"Free Quality Degrees and Green Jobs Training: The EDGE Program: Training for Future Biofuel Employees"
The EDGE Initiative will provide education, training and placement services in the growing biofuels/industrial biotechnology industry to unemployed and incumbent workers within San Diego and the Imperial Valley. Program curriculum has been carefully constructed with input from industry partners to ensure that these sectors needs are met with highly skilled workers. The EDGE initiative is a public-private partnership that includes: CleanTECH San Diego, BIOCOM, BIOCOM Institute, San Diego Regional EDC, Imperial Valley EDC, San Diego Center for Algae Biotechnology, UCSD, UCSD Extension, San Diego State University, San Diego Workforce Partnership, and MiraCosta College.
Our Growing Biofuels/Industrial Biotechnology Industry
A

recent analysis

, conducted by SANDAG, reports that for the algae
sector alone, the industry provides our region with 410 direct jobs, $56
million in direct economic activity and $108 million in total economic
activity annually. According to results from the CA Industrial Biotech
Workforce Survey, industrial biotech companies grew 19 percent between
2009 and 2010. Over the past five years, this unique segment grew 50 percent.
Funded training opportunities
Since March 2011, we have been offering certificate courses at UCSD
Extension and MiraCosta College. The Industrial Biotech Immersion
Program launched in June 2011. The Masters program is anticipated to be launched in 2012.
Discover more at Green Experts Academy, with Karen, who is the Enrollment Manager for EDGE.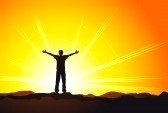 • Commissioner Robert Coleman, City of Chula Vista
Member, Resource Conservation Commission, City of Chula Vista
Associate Program Manager - Building Retrofit Programs California Center for Sustainable Energy (CCSE), San Diego
Member, Sustainability Alliance of Southern California, Emeritus Advisory Board
Learn from a local leader who is also a successful career-changer. Bob
Coleman is now a Mayoral appointee and also an employee in the
sustainability sector. Learning from role models like Bob is key to finding,
growing and excelling on your Green career path, regardless of where you
are on your journey. Learn why we call Bob "The Hardest Working Man in
Green!" Bob will talk about strategies and tactics that have led to his
success in locating a green job and becoming a regional green leader. He
will also share views about the latest sustainability efforts in Chula Vista, a
regional and national leader among cities. He will also share perspectives
about green jobs and green business opportunities he sees from his role
at the California Center for Sustainable Energy. At CCSE, Bob Coleman
is responsible for leading the implementation of a neighborhood-based
demand aggregation pilot program called the Chula Vista Community
Savings Initiative (CVCSI). CVCSI helps community members learn about
Energy Upgrade California and join together to receive discounts on
energy upgrades.
• Steve Hoffman, Western Area Vice President, NRG Energy, Inc.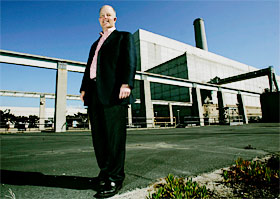 The industrial revolution and the 20th century were fueled by extractive sources of energy, a technology that has created emissions beyond the carrying capacity of the Earth's life support system. Hear from a leader of NRG, a Fortune 500 company, making the transition from traditional sources to renewable energy.
As reported in the San Diego Union Tribune: "Many who know Hoffmann and NRG, meanwhile, say they welcome a role for them because they take a broad view of their responsibility. "Hoffmann is a senior executive in a power company with a 21st century perspective," said Bill Powers, an energy expert and frequent critic of companies in the industry.
"They take global warming seriously and define their future investments within a game plan based upon major reductions in their carbon footprint. And I see Hoffmann as being as much a member of the community as a corporate executive."The native of Iowa insists his role involves more than generating profits for the company.
"We have a responsibility as a power generator to make decisions that provide value to our shareholders, but as stewards of the environment, we have other responsibilities," Hoffman said."
About NRG Energy
NRG Energy is a Fortune 500 and S&P 500 Company that owns and operates one of the country's largest and most diverse power generation portfolios. Our power plants provide more than 24,000 megawatts of generation capacity and include nuclear, wind, solar, natural gas and coal. In addition to our generation assets, we own and operate the below subsidiary companies:
NRG Bluewater Wind is our offshore wind energy development company. Bluewater finds the best locations for building and operating clean, reliable offshore wind farms. Offshore wind has tremendous potential in North America's coastal regions, where energy demand is high and on-shore wind sites are scarce.
EnergyServices is a sole-source provider for engine maintenance and parts, serving municipal, institutional and industrial power customers—including utilities, universities, landfills, offshore platforms and U.S. military bases.
NRG Solar is NRG's subsidiary company responsible for developing, constructing, financing and operating a multi-technology portfolio of solar power assets in North America. NRG Solar owns the Blythe solar facility, California's largest photovoltaic power plant, and is building commercial-scale solar thermal generation at sites in California and New Mexico.
NRG Thermal is one of the largest third-party steam providers in the United States, operating downtown heating and cooling systems in cities such as Pittsburgh, San Diego, San Francisco and Harrisburg, Pennsylvania. NRG Thermal is also pioneering a Combined Heat and Power Plus (CHP Plus) program that integrates conventional, proven energy sources and leverages them with leading efficiency and environmental technologies.
Reliant Energy provides electricity and energy related products to more than 1.6 million customers in Texas and is the state's number one retail electricity provider for businesses. Reliant's customers include homes, small businesses and the largest commercial, industrial and institutional businesses in the state. The company is known for its high-quality customer care and commitment to delivering innovative products and competitive pricing.
Green Mountain is NRG's specialty retail electricity business that offers consumers the choice of electricity products from renewable sources and is 100% focused on cleaner energy in select U.S. markets.
Through its eVgo brand, NRG EV Services is creating the nation's first comprehensive, privately-funded, competitive, and sustainable electric vehicle ecosystem of home charging stations and high-powered, fast charging stations strategically placed at retailers and work places across an eVgo city to give electric vehicle drivers complete range confidence and convenience.
••••••••••
Event Summary and How to Get to Green Experts Academy
Advance Registration: $22.99 + $2.25 Eventbrite Fee. Registration includes catered complimentary meal, beverage, and free parking. Credit cards accepted for online registration.
Registration at the Door: $30, cash only.
Where: Cricket Communications, Inc. corporate headquarters office, San Diego, California. Training Room, 1st Floor.
Address:
5887 Copley Drive
San Diego, CA 92111
Additional directions to Cricket building:
At the end of the cul-de-sac on Copley Drive, enter the middle driveway and proceed into the Parking Garage on your right. There are also a few Handicapped and Visitor parking spaces in front of the building. Proceed to the Cricket building (to the left of Kaiser Permanente) and enter the Lobby. The training room is on the first floor to the right of the lobby.
Refund Policy: At this low event rate, we can not provide refunds. HOWEVER, we will send any PPT slides or other briefing materials to paid attendees after the event.
Learn more about Connell Whittaker Group at http://www.missiontohumanity.com
Organizer of Green Experts Academy, San Diego: Green Jobs and San Diego's Growing Green Economy: "Success Strategies in the Green Sector During Turbulent Times" November 16, 2011 5:30PM-9:00PM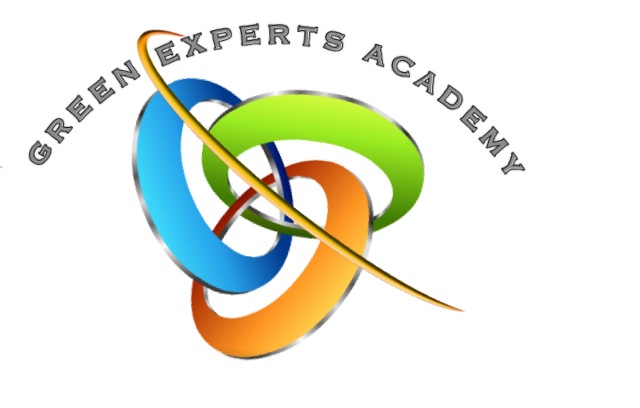 Building Green Jobs, Green Careers, A Green Economy and Green Public Policy. Discover, Engage and Transform with us.
Green Experts Academy provides empowering, cutting-edge seminars, forums workshops and products for the new Green citizen, expert, career seeker, entrepreneur, public official and anyone interested in the Green economy and Green public policy. Science demonstrates we must rapidly mitigate climate change. We are dedicated to building  sustainable prosperity shared by all. Led by Prof. Kathleen Connell, entrepreneur, sustainability expert, educator and advocate, with an extensive NASA background in science, technology and public policy. Kathleen is a Principal of The Connell Whittaker Group LLC.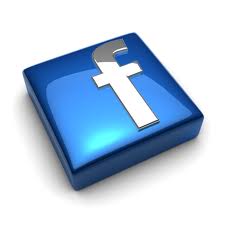 Please like us on Facebook, and get our updates. Thank you. 
http://facebook.com/GreenExpertsAcademy