Description
Green Eggs and Hammered – St. Patty's Day Bar Crawl!
Saturday, March 18, 2017
Join us on 3/18 to tour the bars of North Station!
Your ticket includes: Crawl T-shirt, Koozie, St. Patrick's Day swag, $4 drink or less at every bar (except for Boston Beer Works), complimentary buffet at the first location, no covers at scheduled bars.
*T-shirt guaranteed for purchases before 3/1!
Tickets will not be sold at the door!
Check out the photos from 2016!
Check out the photos from 2015!
Check out the photo's from 2014!
—————————————–
The full schedule and additional details will be sent to participants a week before the event!
—————————————–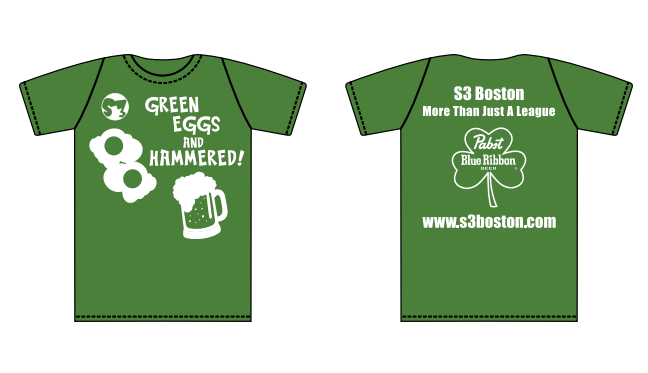 —————————————–
Tickets are non-refundable. You must arrive by 1:00 or your ticket and shirt may be resold.
Each venue reserves the right to reserve entry or remove participants from venues for any reason including drunk, disorderly, aggressive or abusive behavior. Tickets are non-refundable if you are removed from the bar.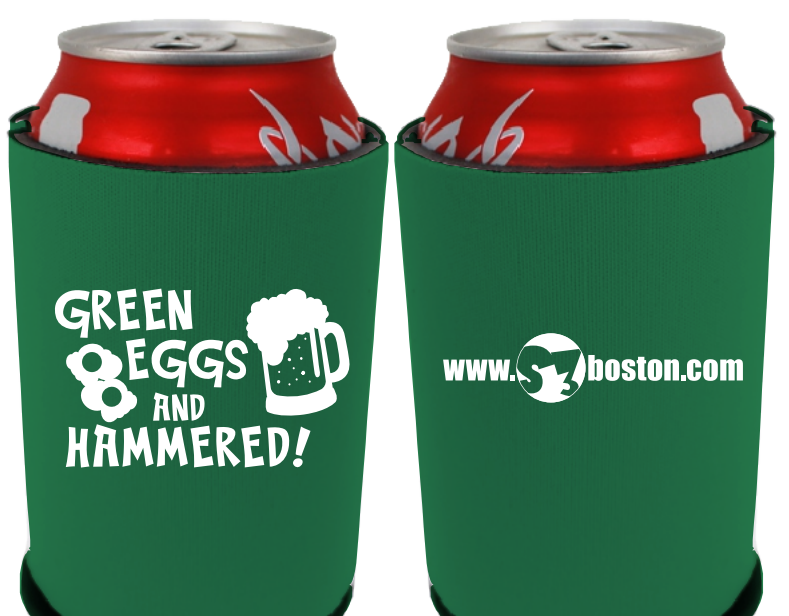 Questions? Email info@s3boston.com
Organizer of Green Eggs and Hammered! St. Patrick's Day Bar Crawl!
S3 Boston is a Boston's most laid back sports league. We are all about meeting people and having fun. By putting you on a team of players with others your age from your neighborhood, we offer a unique social experience where meeting new friends and making a connection are just as important as the sports themselves. We pride ourselves in running the most fun, welcoming, personal leagues in the city. S3 Leagues are more than just leagues. And we put together some pretty incredible league-wide events throughout the season. 
So if you are the kind of person who likes to meet new people, be active and play a little recreational sports while you're at it, JOIN US!