Save water, energy and money for your home or business.
About this event
Did you know that conserving water and energy can save money, support green businesses and reduce your environmental impact?
To learn more, sign up for the Green Economy Meetup, a free Zoom event hosted by Green Change, on Monday, July 12, from 6 to 7:30pm PT.
Learn how households and businesses can reap the rewards of efficiency projects while growing the green economy and generating good jobs.
Here are our featured speakers for this event, in order of appearance:
• Anthony Kinslow - CEO, Gemini Energy Solutions
• Lindsay Saxby - Manager of Power Resources, MCE
• Alice Havenar-Daughton - Director of Customer Programs, MCE
• Cynthia Koehler - Board President, Marin Water
• Carrie Pollard, Water Efficiency Manager, Marin Water
• Sid Pelston - Managing Director, The LED Partnership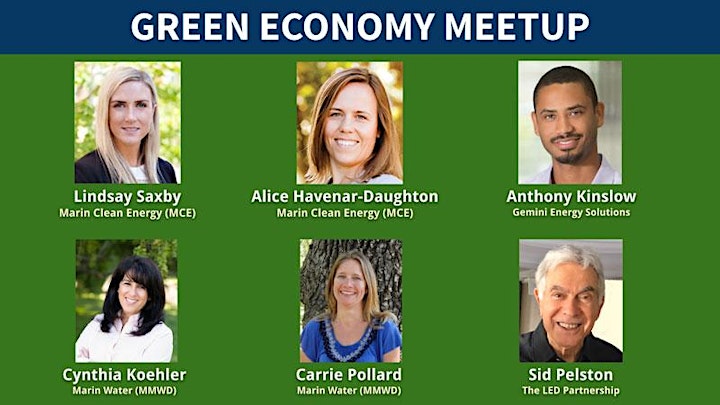 You will also learn how to take actions like: track your water, fix leaks, get more efficient washers or irrigation, and adopt energy-efficient solutions -- as well as take advantage of rebates for resources like Smart Home Water Monitors, free guidance, financial incentives, and 0% financing for business efficiency improvements.
This Zoom meetup is hosted by Green Change team leads Tom Flynn, Al Grumet, Fabrice Florin and other community members.
REGISTER NOW ON THIS EVENT PAGE!
You will receive an email with the Zoom call link after you register, with reminders before the event. If you have any questions, please email team@greenchange.net.
We hope to see you soon!
Photo Credit: Christian Reimer, Flickr