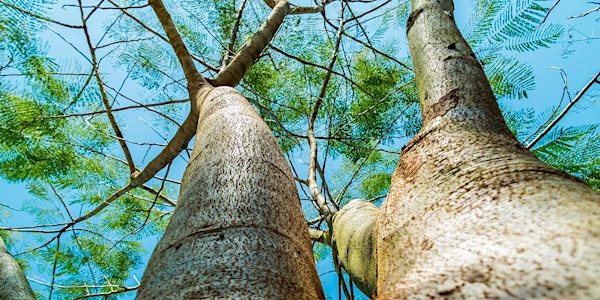 Green Bag Lunch Series: Natural Capital with The Nature Conservancy's Bill Ginn
When and where
Location
Tinkham Veale University Center - Senior Classroom 11038 Bellflower Road Cleveland, OH 44106
Description
The CWRU Office for Sustainability is pleased to host the Nature Conservancy's EVP for Global Conservation Initatives and Cleveland native, Bill Ginn, to discuss natural capital, conservation initiatives and NatureVest a new impact investment unit.
Thanks to our marketing partners: The Fowler Center for Business as an Agent of World Benefit, the Great Lakes Energy Institute, University Hospitals and the City of Cleveland Mayor's Office of Sustainability.

During the event, attendees are welcome to eat their own lunch or buy lunch from the Tink food court. The Office for Sustainability will provide dessert and coffee.

About Bill Ginn:
As Executive Vice President for the Global Conservation Initiatives Team, Bill Ginn is leading The Nature Conservancy's work in impact investing, developing markets for natural capital and managing special conservation initiatives. During his 18-year tenure with the Conservancy, Ginn has held a number of leadership roles in both U.S. and global programs. During the past five years, Bill has served as Chief Conservation Officer, in which he led the conservation arm of The Nature Conservancy, consisting of seven divisions spanning over 35 countries, and worked to advance the organization's most significant projects and strategies. Previously, as Director of the Global Forest Partnership, he helped the Conservancy protect over three million acres of forest land through dozens of innovative deals. He has also served as Director of the Forest Conservation Strategies Program, Deputy Director of the Eastern U.S./Caribbean Region and Director of the Asia Pacific Region. A thought-leader of the larger conservation community, Ginn is the author of Investing in Nature, a book about engaging the private sector in conservation.
About NatureVest:
NatureVest is the Conservancy's impact investment unit, established in 2014 with founding support and ongoing guidance from JPMorgan Chase. Since its founding, NatureVest has completed nearly $200 million in transactions across each of its five business lines: water markets, green infrastructure for stormwater management in cities, working landscapes, debt swaps for climate adaptation and sustainable agriculture. The program's mission is to create and transact investable deals that deliver conservation results and financial returns for investors. Here's a link for further information.
About The Nature Conservancy:
Since its inception in 1951, The Nature Conservancy has grown to be the largest conservation organization. Over the past 65 years, it has brought more than 120 million acres of land and 5,000 miles of river under protection. With a team of 600 scientists, efforts include operating more than 100 marine conservation projects globally.
At the local level, The Nature Conservancy in Ohio, chartered in 1958, manages preserves throughout the state and has helped protect over 60,000 acres of Ohio's natural heritage.
Save