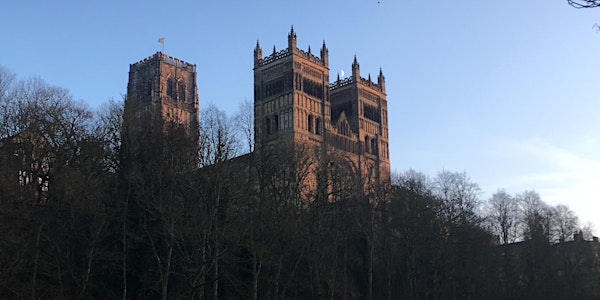 GREEK EPIGRAPHY: A COLLOQUIUM IN MEMORY OF P.J. RHODES
A one-day colloquium of work on and informed by Greek epigraphy, in memory of Professor P.J. Rhodes.
By Polly Low & Ted Kaizer
Date and time
Thursday, June 23, 2022 · 9:20am - 6:30pm BST
Location
Department of Classics & Ancient History 38 North Bailey Durham DH1 3EU United Kingdom
About this event
Note: registration for in-person attendance is now closed, but it is still possible to register to attend online (via Zoom).
A colloquium held under the auspices of the British Epigraphy Society (BES) and the Durham Centre for the Study of the Ancient Mediterranean and the Near East (CAMNE). Convenors: Ted Kaizer & Polly Low.
Date: Thursday 23rd of June 2022.
Venue: Department of Classics & Ancient History, 38 North Bailey, Durham DH1 3EU. It will also be possible to participate via Zoom: please let us know when you register whether you will be attending in person or online.
Programme
09.20 - 09.30 WELCOME
09.30 - 10.30 Mirko Canevaro (Edinburgh University), Public honours, public office and the honour of the Athenian citizen
10.30 - 11.30 Andrea Giannotti (Istituto italiano per gli studi Storici "Benedetto Croce"), The theatre of honours: Athenian honorific practice on stage, once again
11.30 - 12.00 COFFEE/TEA
12.00 - 13.00 Lene Rubinstein (Royal Holloway, University of London), Debts and divinities: how to evade your creditors in Classical and Hellenistic Greece
13.00 - 14.00 LUNCH
14.00 - 15.00 Tom Coward (Scuola Superiore Meridionale, Naples), Philonikos the all-star statesman and Arideikes the poet-philosopher: two Rhodian funerary verse inscriptions
15.00 - 16.00 Polly Low (Durham University), Nothing to see here? Inscriptions and the early Athenian Empire
16.00 - 16.30 COFFEE/TEA
16.30 - 17.30 Adele Scafuro (Brown University), Returning confiscated land to exiles: reconciliation, arbitration, and court judgment
17.30 - 18.30 Christopher de Lisle (Durham University), The Roman Athenian boulē: participation and exclusion
19.00 - late DRINKS & DINNER.
Practical Information
The conference is free to all participants (in person and online), but registration is essential. If you plan to attend in person, please register by 12 noon on Friday 10th June.
Information on how to get to Durham, and a map showing University buildings, can be found here. The conference venue is on the ground floor, but the usual access route to the building involves steps.  Please contact us if you have any concerns about access, so that we can ensure that arrangements are in place.
For accommodation, we can recommend (in roughly increasing order of cost) the city centre Premier Inn; the Victoria Inn; the Radisson; the Marriott. Other options can be found on the usual search engines (booking.com, airb&b, etc). B&B accommodation might also be available in some colleges/student residences: check here.