Description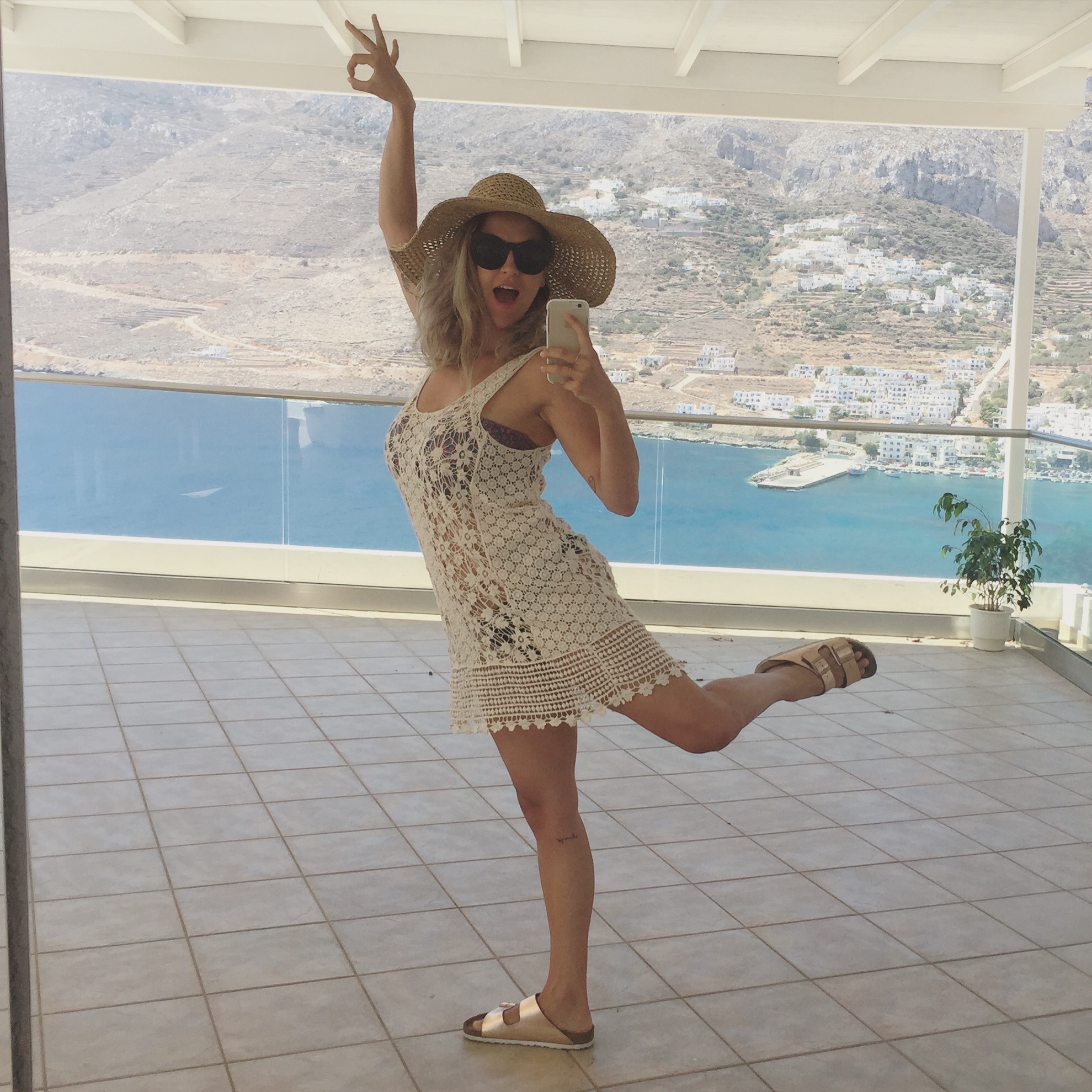 Hi!
Welcome to the retreat page for Greek Chic 3! I'm stoked that you are interested in joining our week together. I know you have so many ways to spend your money, and after leading this last year, I can say with confidence that this is worth every penny! I'm in love with this hotel, spa and island! Read below about why they are the shit. If you have any questions, please email me!
WHAT IS GREEK CHIC+ WHY YOU'LL WANNA COME:
Last year on this retreat, we fell in love with the Greek island of Amorgos; the natural beauty, the kindness of their people, the life changing flavors, and skin covered in salt after a float in the crystal blue Aegean Mediterranean sea. We did indeed feel Chic, and are going back for more.
This retreat is an indulgent respite, a chance to take a break from the responsibilities of your daily life, to slow down and nourish your body and mind. To connect with what matters the most.
There is a choose your own adventure component to this week together; you could play hooky and skip morning yoga, sleep in and get a facial! Or you could wake up early for yoga as the morning sun rises, go for a hike or jump on a motorbike to explore the island, and catch up on emails in your room. You can be as on or off the grid as suits your desires. You can be as active or still (seaside saltwater pool much?) as your body needs. This retreat is like a buffet (literally in moments!) - simply choose what experiences serve and excite you. This is all levels, all ages. Yoga is about flexibility of the mind, not the body. <3
---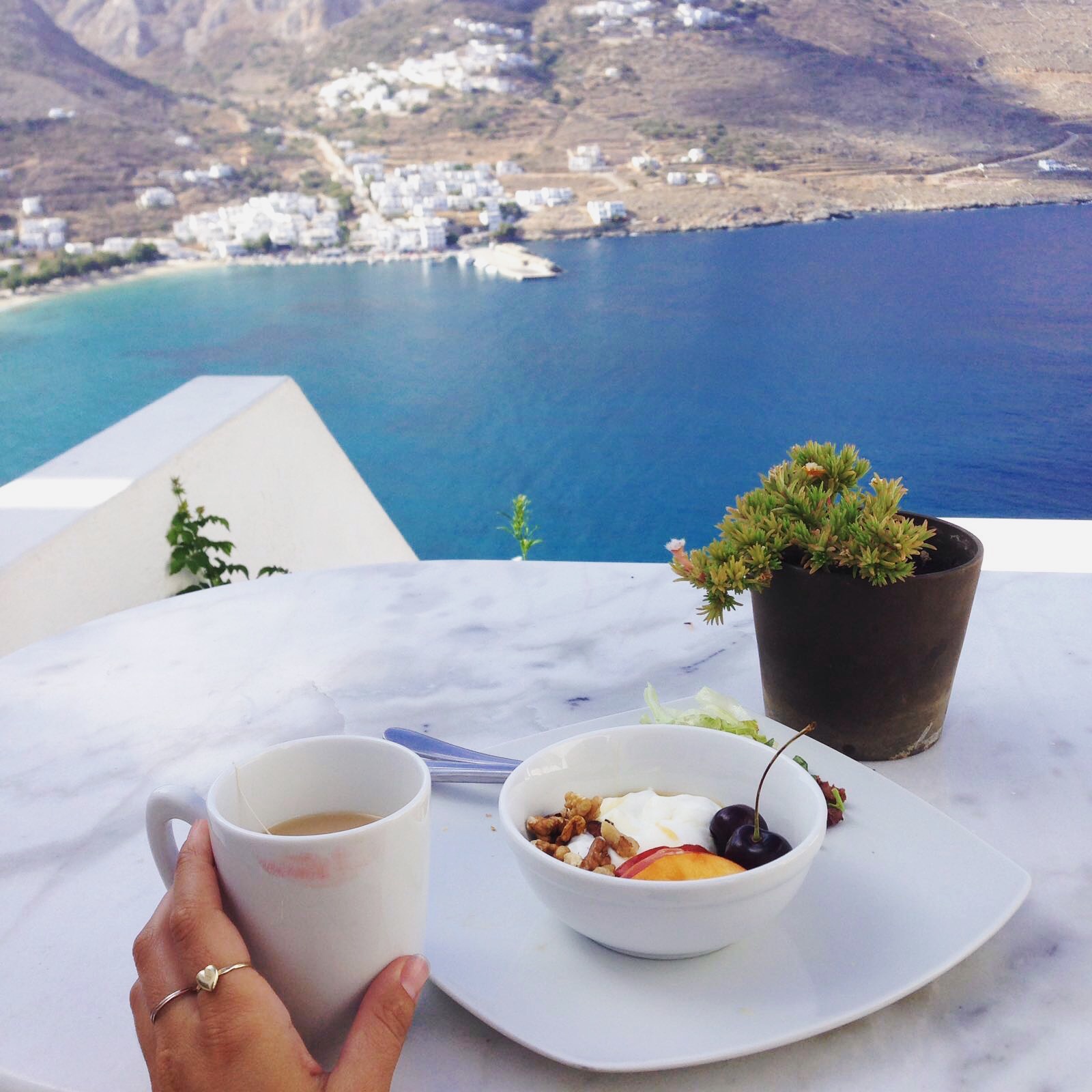 Your trip package includes:
*7-nights of accommodations in a Superior room (either all to yourself for midnight dance-a-thons, or a shared room for a lower rate. You'll have to ask your roomie about the dancing. For real, though: you can also come with a friend or we will pair you with a new one!)

*Super luscious buffet Breakfast daily. Seriously good. Last year, I miiiight have eaten my weight in fresh goat cheese, made on the island. =P They have a seriously epic brekkie spread for all diets. Just come hungry.

*Heavenly Lunch and dinner daily, including vegetarian, gluten-free and vegan dishes. Last year the food was SO good, we couldn't get over the custom meals for each of our diets and preferences. Local fish, veggies from their own garden, it's truly the most nourishing food made by loving people!
*Ferry from Athens to Amorgos. You get a regular seat, or can pay to upgrade to a cabin with a bed!
*Arrival and departure transfers on Amorgos (Aka: an air-conditioned bus picks you up from the ferry port --> hotel, and then hotel ---> port. Easy peasy.)
*Free use of Spa facilities (And buuuhh-leive me you are gonna want to use the spa! We are still thinking about the dreamy sauna, hammam, jacuzzi, indoor heated sea water swimming pool, and yes we did manage to use the fitness centre!)
*1 30-minute massage (You can add-on time, or oils, or probably magical healing fairies. They offer SO many pampering experiences!)

*10% discount on Spa treatments (to pay for the fairies).
*Unlimited Internet access
*Last but SO not least: An athletic, musical and rooted vinyasa flow yoga practice each morning with moi.
*Evenings alternate between juicy yin, restorative slow-flows, and sunset meditations viewing the Aegean sea. I welcomes students of all abilities and embraces modifications whenever needed. All classes are welcoming but not mandatory. This is a choose your own adventure retreat, bowing out of a class to sleep in, is like soooo okay.
**You pay for round trip flights from your home to Athens**
Add-ons for additional cost upon arrival: Island tour, Herbal tour, Cooking Class, Tour of Aegiali villages, Hiking, Wine tasting, Greek dance lesson, Donkey ride, Snorkeling, Pottery class, Icon painting.
Transfers are included on the start and end date of the retreat, arrival and departure dates that deviate from this are at the responsibility of the traveler to arrange directly. Guests are encouraged to purchase travel medical insurance and cancellation insurance, which is not included.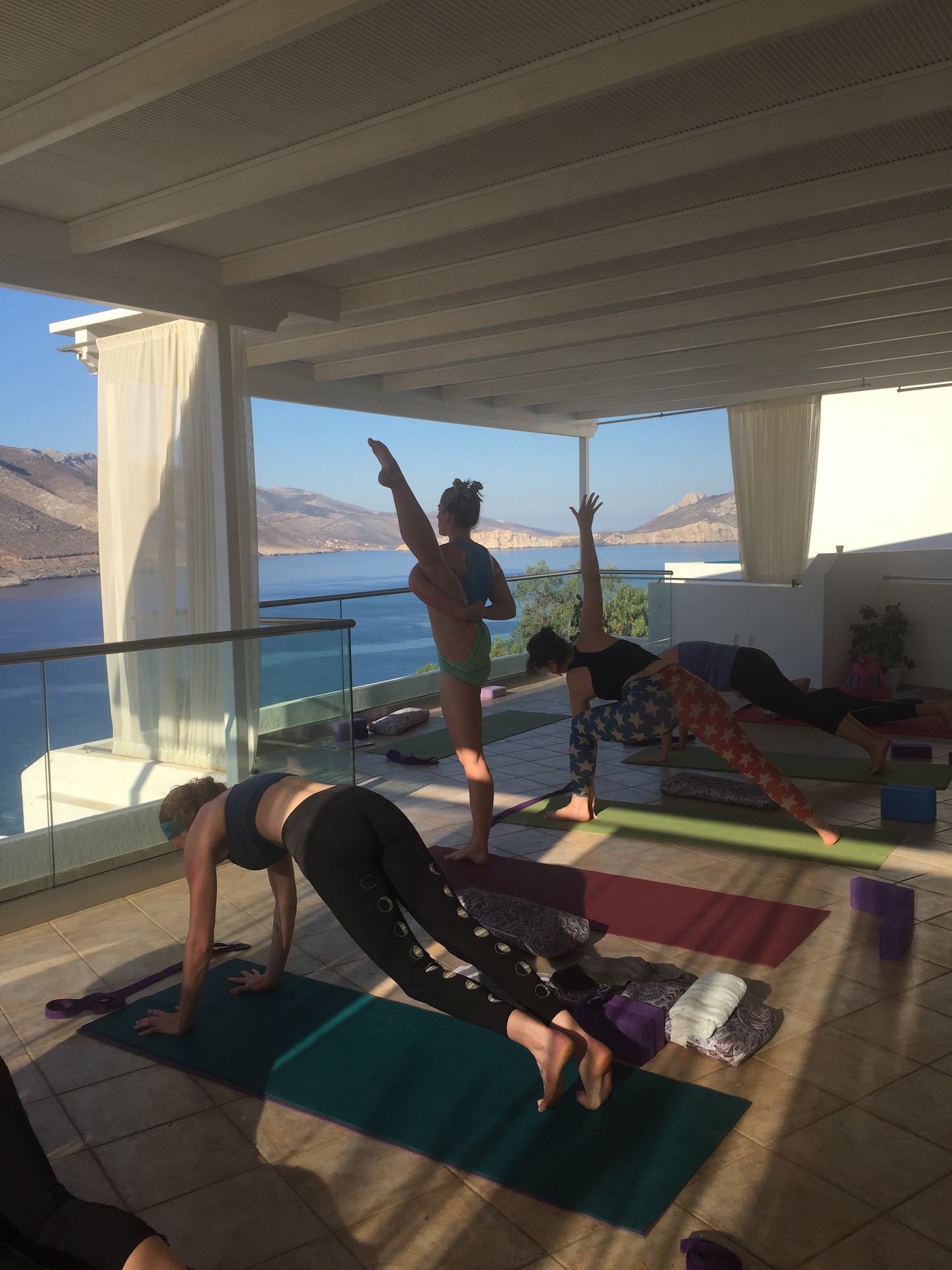 Retreat tuition + payment policies: (all prices USD)
* Private room, full retreat tuition: $2900
* Shared room, full retreat tuition: $2400
How to sign up:
- Select the "enrollment deposit" option to save your spot.
- When you are ready to pay the remaining amount, select your room preference and go for it!
Payment and refund policies + payment timeline:
- The deposit is $300 and non-refundable.
- Enrollment closes June 1, 2018 or when retreat sells out.
- Save an additional $100 if retreat is fully paid at booking.
- Full remaining payments due May 1, 2018.
- Payment plans available, email me for info.
- Refund policy: Deposit non-refundable. Remaining amount paid refundable until April 1, 2018. No refunds given after April 1, 2018.
--> Wanna come with us, but don't have the funds? You can apply for a scholarship here.