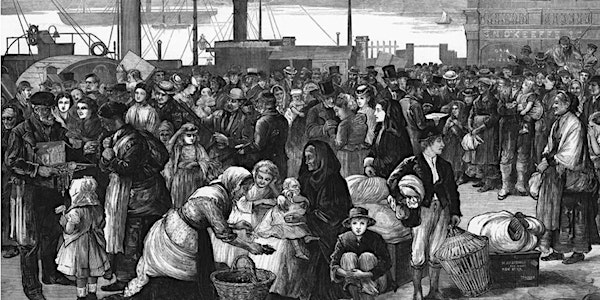 Greek and Irish Diaspora: Parallel lives
Greek and Irish Diaspora: Parallel lives
About this event
The "Greek and Irish Diaspora: Parallel lives" event is organized by the Irish Institute of Hellenic Studies at Athens, with support from the Embassy of Ireland. 2022 is a milestone year for both Greece and Ireland marking the 100th anniversary of the Asia Minor catastrophe and the establishment of the independent Irish State. To mark the occasion, we have invited a number of Greek and Irish experts to give brief talks exploring the impact of the Greek and Irish diaspora on the formation of modern Greece and Ireland:
 Prof. Alexander Kitroeff, Professor of History in Haverford College: "Greek and Irish immigrant encounters in America in the 20th century"
 Dr Maurice Casey, Historian and Fellow Researcher in Queen's University: "How Irish emigration to America shaped Ireland in 1922"
 Dr Alexandra Mourgou, Schwarz Postdoctoral Fellow on Music and a Senior Associate Member of the ASCSA: "Population mobility, displacement, and popular culture: From the multi-ethnic societies of the Ottoman Empire to a national state's places of rebetiko in Piraeus"
The event will take place on Friday, 2nd December 2022 at 18:00 in "Kostis Palamas" Hall. Address: 48 Akadimias str. & Sinastr., 105 62 Athens.