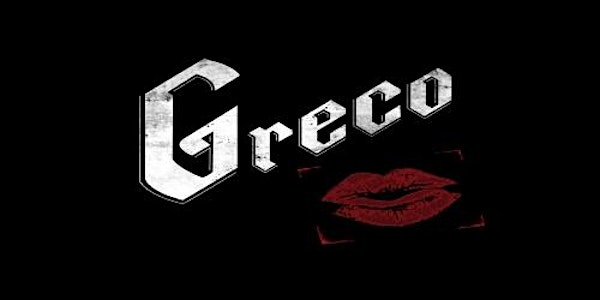 Location
Music Room at Smith's Olde Bar
1578 Piedmont Avenue NE
Atlanta, GA 30324
About this event
GRECO
Kilroy Kobra / Cougar Sweat
********************************************
GRECO
Four Brothers, One Sound, and YOU!
Greco is a 4 piece rock & roll band from Athens, Georgia. Check it out!
Sing. Dance. Sweat. Sex.
KILROY KOBRA
Life is an amazing art project; and just like artists themselves will tell you, "its never done."
Atlanta psych rock outfit, Kilroy Kobra, known for their eclectic, color rock music - emotionally rip through their high energy performances with deeply, personal lyricism masked under groovy rhythms and vibes. The band started as a solo project by lead singer and songwriter Tomás "Tommy" Uribe. After writing their first album, Tommy set out to put a band together to perform and record the music late December 2015.
In May 2016, Kilroy Kobra released their self-titled EP and later their first album, "Man of the World" in September 2016. Their first album was paired with a movie release under the same name, synchronized to watch and listen together. The film can be viewed today on YouTube as "Man of the World - A Visual Album". In promotion of their debut, the band went on a series of tours in the South East and music festivals such as Candler Park Fall Festival, Sigh in July, Seeds of Sound, Alphapalooza, and many more throughout 2016-2018.
COUGAR SWEAT
Cougar Sweat is a definitely live band created by two happy-to-be-here guys Caleb Chauncey and Nathan Cook. Their eat-your-cymbals rock-n-roll makes it hard to sit and very easy to tango and yell something like "I love my life" or "this is a very cool experience!" Whether you have a couple beers in your belly or a virgin strawberry daiquiri, Cougar Sweat delivers an invitingly thrashing night that will even make introverted dweebs throw two thumbs up. Their music has a people-to-people style to it, stuffing a venue with solid sounds and brotherly love