Description
Join us for the special premiere and live Q&A event of Greater than Avatars! Each film will be premiered and then directly after there will be a special live Q&A with the guests in the films. Dinner, popcorn, and drinks provided. Tickets $99.
--
***LIMITED SPOTS AVAILABLE***
--
Greater than Avatars is a series of 4 short films that shed the light on the people behind the avatars you see online in our design community. In these films you'll hear their stories and goals whether it's become healthier physically and mentally, making more time for their kids while trying to freelance, juggling multiple jobs to keep growing and learning, or deciding to be a stay-at-home parent or staying full-time as an agency owner--we all have something we're working on to improve in our lives. A life well beyond what you see associated with our avatars and quite honestly, that's how you get to know who we really are, by going beyond our avatars because that's where you realize we're all humans, each with a unique/special story to tell. Get to know the people. Not just the avatars.
--
Filmed and directed by Dann Petty in partnership with InVision.
--
::::::::::COME CHAT WITH SPECIAL GUESTS::::::::::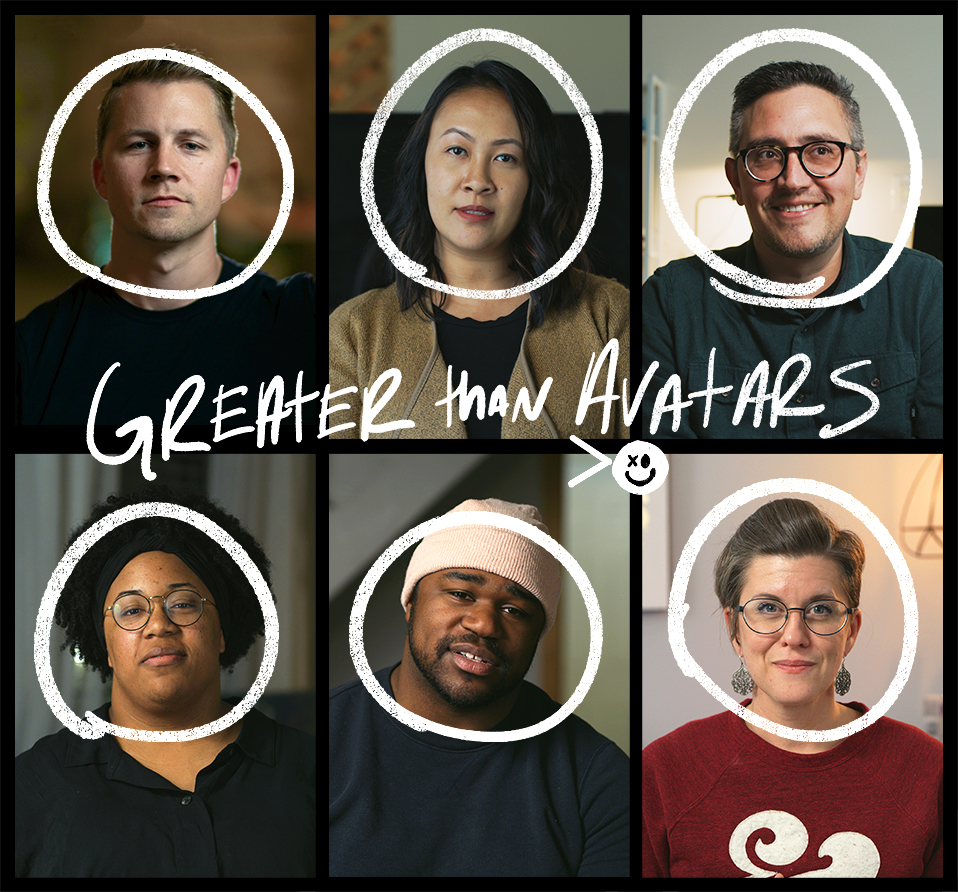 Matt D. Smith from Athens, GA -- freelance web/product designer.
Funsize (Anthony and Natalie Armendariz) from Austin, TX -- husband and wife design agency.
Simon and Moose (Cymone and Cedric Wilder) from Nashville, TN + Chicago, IL -- sister and brother design team.
Alicja Colon from Savannah, GA -- freelance paper illustrator.
+
Dann Petty from Nashville, TN -- the director
Reviews on the films so far:
Dann shares stories that go beyond the pixels, beyond the awards and beyond the likes and follows. The creatives in the films are honest. They speak a common language, describing how hard it is to what we do and still be a normal person.
- Travis McCleery
The Greater than Avatar shorts were truly beautiful. And I don't mean just visually... the message is something so human, so beautiful, so touching. In the design world, its easy to get caught up in the perfect pixels and beautifully curated instagram feeds. Its easy to feel like you are the only one with difference, struggles or adversity. These films are the reminder we all need, we're all human behind our perfectly curated profiles. We're all in this together, we all struggle, we all create really dope shit and all of it is a part of the process.
- Britt Felton
The stories in Greater than Avatars are an awesome and realistic reminder that designers are so much more than their work.
- Johnnie Gomez