Greater Northern California Regional Healthcare Hub
About this event
Hello Northern California Partners,
On January 24, from 9 am – 12 noon, the Center for a Diverse Healthcare Workforce at the UC Davis School of Medicine and the UC Davis STEM Strategies are holding a virtual gathering for our network of partners who have expressed interest in the emerging Greater Northern California Regional Healthcare Hub (GNCRHH). We hope that you will join us.
The January 24 gathering will be attended by educational and clinical leaders from specific Norther California sectors, including 4-year universities, community colleges, UC Davis equity initiatives, community health centers, primary care advocates, hospital systems, community-based organizations, and medical school staff and faculty.
During the meeting we will cover several points of discussion, including:
Updates on the funding requirements from the State (not yet released)
Details on the unfolding project vision
Break out discussions among common sectors
Initial feedback and suggestions for the project design
Plans and logistics for completion of the funding application
Your registration will include Zoom call-in information.
Please feel free to contact Arra Jane Concepcion at aconcepcion@ucdavis.edu with any questions.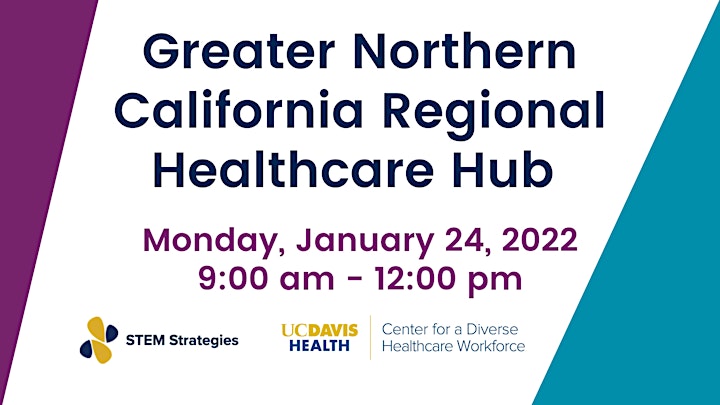 Organizer of Greater Northern CA Regional Healthcare Hub