Description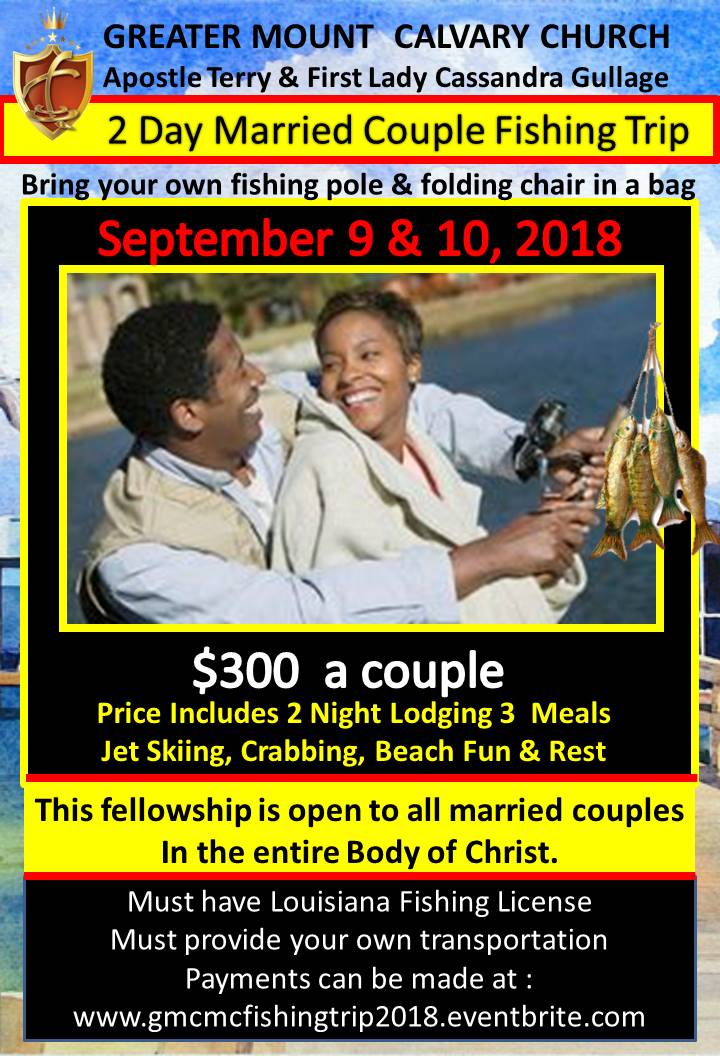 Attention Married Couples!
We will leave the church Sunday September 9, 2018 located at 1600 Westwood Dr. Marrero, Louisiana around 1:00 pm and caravan to Grand Isle, Louisiana. We will leave to return to come back 10:00 am Tuesday morning.
Great Marriages don't happen, they take time to build.
Beloveth, Life is too short not to enjoy our mates. It's one thing to spend most of our lives making a living and less of it making a life.
Bring your own fishing pole & folding chair in a bag
Purpose Of This Trip
• Encourage the couples to take time and enjoy each other
• Provide a time of rest and relaxation
• Fellowship with the other family of Believers
• Build closer and stronger relationships
• Have some good wholesome fun
• Challenge the couples to try something different
• Enjoy God's creation.