Description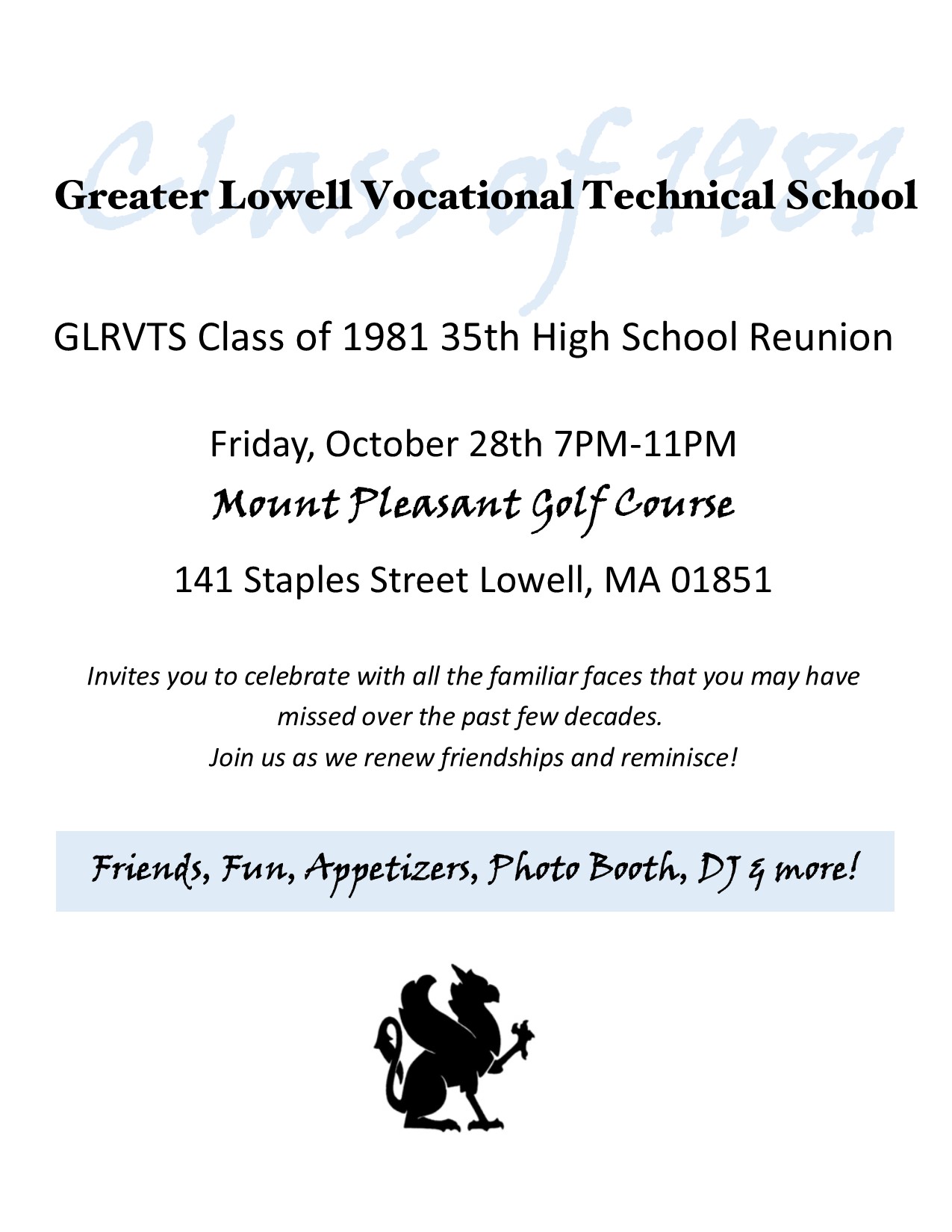 FAQs

How much are the online tickets?
Class of 1981 Alumni, single $25 online
Class of 1981 Alumni & Guest $45 online
Other Alumni Single Ticket $25
Other Alumni & Guest $45


Not sure if I can make it till the last minute?
No problem! Pay $45 cash per person at the door and you're in!


Prefer to mail us a check?
Make your check payable to: Carylon A. Taylor
Mail to: 124 Tennis Plaza Road Unit 58 Dracut, MA 01826
All checks must be received no later than Saturday, October 22nd.
Any returned checks are subject to a $25 return check fee.


What should I wear?
Casual dress is great or wear your favorite Halloween costume...either way get there!


Is my ticket transferrable?
Sure, but why would you want to miss our 35th Reunion? You can make online changes no later than Wednesday October 26th 11:00PM. Sorry absolutely no refunds!


Do you have additional questions or just want to chat?
Carylon A. Taylor (CAT)
cell 978 821-4740 or email ctaylor@cocoearly.com
Paul A. Duquette (Dukie)
cell 978 855-6545 or email dukie924@gmail.com

Cathy Rich
606 960-2574 or email bronz2go@aol.com

Stay connected to our FB page for all the latest updates!