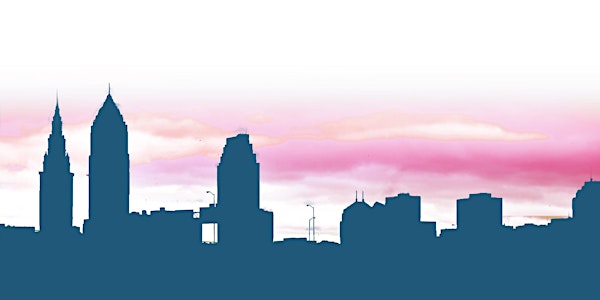 Greater Cleveland Caucus: A Town Hall Meeting on Community Solutions
When and where
Location
Cleveland Public Auditorium 500 Lakeside Avenue Cleveland, OH 44114
Description

PRESENTED IN PARTNERSHIP WITH
The Cleveland Foundation is proud to partner with The City Club of Cleveland, Cleveland Young Professional Senate, Crain's Cleveland Business, ideastream, and Neighborhood Connections to present the Greater Cleveland Caucus Series.
On Saturday, March 12 at Cleveland Public Auditorium, the Greater Cleveland Caucus: A Town Hall Meeting on Community Solutions will kick off this year-long series of events by convening a broad group of Greater Clevelanders to discuss key issues impacting our region, brainstorm community priorities, and connect with organizations working to address these community challenges.
The kick-off event will feature local leaders delivering thought-provoking, highly visual 5-minute talks on Cleveland's momentum in eight Caucus areas. Following the talks, each Caucus topic area will participate in facilitated conversations to identify key community priorities in that Caucus.
Caucus Areas and Speakers:
Education + Youth Development Ca

ucus
Eric Gordon – Cleveland Metropolitan School District, Chief Executive Officer
Environment Caucus
Jenita McGowan – Chief of Sustainability,City of Cleveland
Health Caucus
Dr. Sonja Harris-Haywood, Director – NEOMED-CSU Partnership for Urban Health
Housing + Neighborhoods Caucus
Erika Anthony – Senior Director of Advocacy, Policy & Research, Cleveland Neighborhood Progress
Inclusion: Population + Demographics Caucus
Joe Cimperman – Incoming Executive Director, Global Cleveland
Jobs + Economy Caucus
Eric Diamond – Executive Vice President of Lending, Economic Community Development Institute (ECDI)
Safety Caucus
Ron Soeder – President, Boys & Girls Clubs of Cleveland
Transportation + Infrastructure Caucus
Grace Gallucci – Director, Northeast Ohio Areawide Coordinating Agency (NOACA)
This nonpartisan, nonpolitical event is free and open to the public.

Join us to lend your voice to the conversation. Reserve your ticket today.
Campaigning of any kind inside event spaces will be strictly prohibited.
PROGRAM SCHEDULE
9:00 a.m. Doors Open: Organization Fair, Caucus Selection, Continental Breakfast
9:45 a.m. Program Start
10:50 a.m. Cleveland Caucus Discussion & Community Priority Vote
12:30 p.m. Event End
We hope you will join us on March 12 and throughout the year as we caucus for the future of our community. Follow upcoming events and learn more about this year-long series by visiting www.ClevelandFoundation.org/Caucus.