Please join us, either online or in person at the Queen City Club, to learn how to protect and secure your business from cyber threats.
About this event
Any business owner or executive needs to prioritize cyber prevention and cyber protection. Our panel of local IT, legal and insurance experts will cover these areas in depth, providing cyber solutions for your business.
Please note that this is either an online/virtual OR in person event. Specify how you would like to attend when registering.
8:30 AM - 10 AM - In person or Online
8 AM - Registration and in-person networking - Sign up for free IT Security Audit & Drawing for Surface Laptop
8:30 AM - Summit begins
Breakfast served
The event is free, but registration is required.
Free parking at the Queen City Club.
FREE SURFACE LAPTOP - Sign up for an IT Security Audit with 4BIS the day of the event (in person or online) to enter a drawing for i7 Surface Laptop ($1400 value)
CPE will be available. Ohio CLE is being applied for
Sponsored by: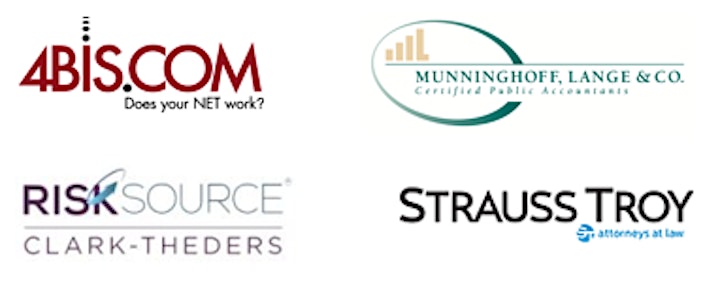 Organizer of Greater Cincinnati Cyber Security Summit
The Kentucky Captive Association was formed in May of 2004. Its purpose is to promote the formation and growth of captive insurance programs within the state of Kentucky. It carries out this role by providing legislative/regulatory monitoring, organizing educational conferences, and prepared and disseminating a variety of informational resources.