About this Event
On Saturday, November 7th the Greater Boston Sickle Cell Disease Association will host its annual Red Ribbon Gala and Scholarship Awards at Venezia Waterfront Banquet Facility, 20 Ericsson Rd, Boston, MA.
The Red Ribbon Gala and Scholarship Awards recognizes those who have been strong advocates in the fight against sickle cell disease. This year we are honored to recognize their unwavering commitment:
• Distinguished Service Award: Maureen Achebe MD, Director, Brigham and Women's Sickle Cell Program, Brigham and Women's Hospital
• Community Leadership Award: Carissa Juarez, Patient Ambassador, GBSCDA
• Corporate Partner Award: Sanofi -Genzyme
The event also includes the award of a one-time scholarship to two deserving students living with sickle cell disease. We envision expanding this program to a multi-year grant to awardees.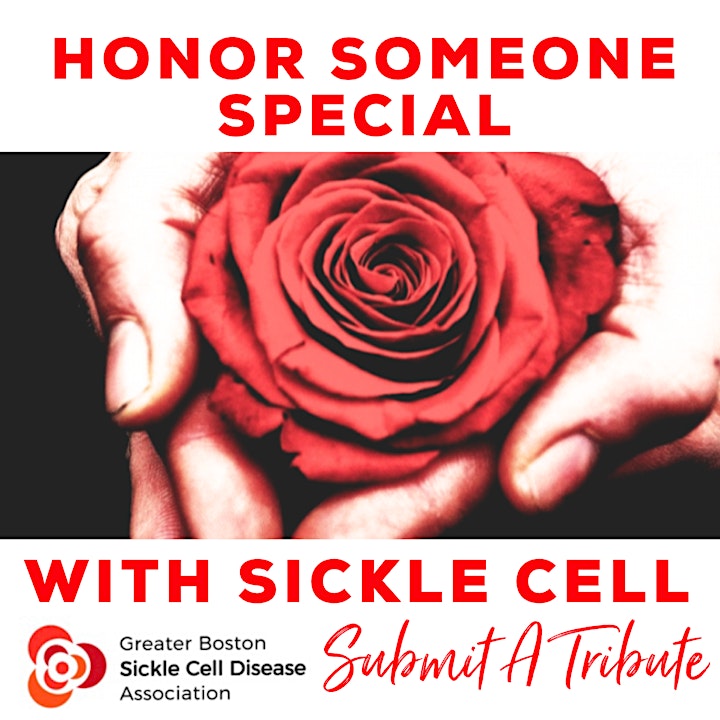 Submit a tribute to A Sickle Cell Warrior!
Would you like to remember a loved one lost to SCD?
Perhaps you would like to honor a SCD warrior in your life. GBSCDA is offering an
opportunity to pay special tribute to a loved one in our souvenir
program booklet which will serve as a memorable keepsake.
Listing (one sentence including name of honoree) - Free
1/4 page ad - $50
1/2 page ad - $100
Full page ad - $200