Description
Please join New England leading endometriosis excision specialists, providers and advocates for an educational panel discussion at Hampshire House on the Boston Common followed by an inspiring awareness march on the Boston Common.

Kip Mackenzie, MD FACOG
Malcolm W. "Kip" Mackenzie MD is an OBGYN at Mount Auburn Hospital in Cambridge . He graduated from Dartmouth Medical School, completed residency at Maine Medical Center and after a fellowship year at Brigham and Women's Hospital, was for fourteen years , Chair of OBGYN at Dartmouth Hitchcock-Keene. Currently an Assistant Professor at Harvard Medical School, he works with medical students from both Harvard and Boston University and OBGYN Residents from Beth Israel Deaconess Medical Center. With training in medical/surgical education, he has developed highly effective surgical training curricula, high fidelity surgical simulation platforms and provided advanced training to surgeons throughout the country. His patients have taught him to "hear" the presence of the disease in their complex narritives. To "see" endometriosis in complex female anatomy, he has schooled himself in its biology. He has trained himself to a most advanced surgical skill to effectively "treat" it. He has realized that endometriosis is an issue of social injustice: endometriosis is the most common , most debilitating, and the most woefully undertreated disease, leaving women silenced in their suffering. With deep passion and as a matter of mission, he teaches a comtemporary clinical understanding of endometriosis , teaches advanced and effective surgical technique, hoping that a next generation of practitioners will, with compassion, fully "hear", "see" and "treat" this devastating disease. Dr. Mackenzie has no disclosures.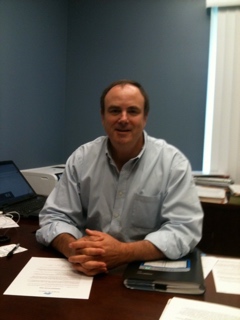 Marty Robbins, MD FACOG
Dr Martin Robbins graduated from the University of Illinois Medical School & completed a residency in OB/Gyn at Rush Presbyterian St Luke's Medical Center in Chicago where he was raised. He has been in practice for 33 years and is a Fellow of the American College of OB/Gyn. For the past 21 years he has focused his practice on treatment of endometriosis & a variety of other gynecologic conditions using minimally invasive surgical techniques. In 1998 Dr Robbins moved with his wife & three sons to Maine. There he established his practice Advanced Women's Health Care & The New England Center for Endometriosis. Since then he has successfully treated hundreds of women with endometriosis, an often-times debilitating condition. As a result of his skillful, thorough, surgical technique, women frequently express a sense of having been given their lives back following surgery. Many patients have successfully conceived following excision surgery done by Dr. Robbins. Throughout his career Dr Robbins has augmented his basic surgical training by seeking out advanced learning opportunities with experts around the country. He has participated in preceptorships & individualized tutorials with some of the most respected gynecologic experts in their fields. In addition, videos demonstrating his surgical techniques have been presented at a number of professional meetings. Dr Robbins is on staff at Maine Medical Center. Dr. Robbins performs surgery at Maine Medical Center in Portland, Maine and at Outpatient Surgical Center in Scarborough, Maine. He is a member of the Endometriosis Association, American Association of Gynecologic Laparoscopists (AAGL), New England Association of Gynecologic Laparoscopists (NEAGL), and the Society for Laparoendoscopic Surgeons (SLS). Dr Robbins believes in personalized care & offers his patients unprecedented personal access for questions & concerns via email, cell phone & internet. In addition to his surgical skills, he is well known for his quiet, compassionate, caring demeanor. His patients travel to Maine from all over the country and around the world. Dr. Robbins has no disclosures.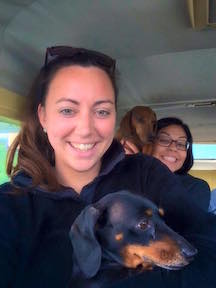 Julia Sayles LMHC
Julia received her Masters of Counseling Psychology from Northeastern University in Boston, MA. She currently splits her time between a community based early childhood mental health program and her private practice in Newton, MA. Julia provides clinical trainings to educator, clinicians, and parents across the state of Massachusetts and is a Master Cadre Coach for the Department of Elementary and Secondary Education. Additionally, Julia is an adjunct professor at Bridgewater State University where her graduate courses focus on promoting social emotional skills in young children and Co-Occurring Disorders in the school setting. Julia holds a certificate in Early Childhood Mental Health, is on the national roster for Child-Parent Psychotherapy (CPP), is trained in Sensory Motor Arousal Regulation Treatment (SMART), the CSEFEL Pyramid Model, and has recently consulted with the Boston Public Health Department on trauma informed early education and systems of care. Julia is dedicated to learning all she can about endometriosis and it's debilitating effects on young women and girls and is an instrumental support to parents caring for those affected. Julia Sayles has no disclosures.

Casey Berna,LCSWA
Casey is a licensed social worker with years of experience as a counselor, advocate, and community organizer. Casey provides counseling to patients suffering from endometriosis and infertlity in North Carolina. She runs patient-support groups through her affliliations with RESOLVE and EndoWarriors, and also supports, coaches, and educates patients worldwide through her participation in the online community. Inspired by her own struggle with endometriosis, infertlity, and recurrent preganancy loss, Casey has contributed to these communities for years as a writer and activist. Last year her documentary, Endotruths: The Impact of Endometriosis and Infertlity on Mental Health, debuted at The Unmentionables Film Festival in New York CIty. In her spare time, Casey supports and volunteers for non-profits working to improve the lives of patients in these communities. She is thrilled to be part of the movement. Casey Berna has no disclosures.
FAQs
Are there ID or minimum age requirements to enter the event?
There is no age requirement to attend the event. All particpants attending the breakfast and panel discussion must purchase a ticket regardless of age. An ID is not necessary but please print your tickets to show at the door for the panel discussion.
What are my transportation/parking options for getting to and from the event? Hampshire House and The Boston Common is easily accessible by public transportation and there is also parking available at the Boston Common Garage. Carpooling and taking public transporation is encouraged.
What if I want to attend just the march and not the panel discussion?

There are separate ticket options available when you register. Click on free ticket for the march for each participant in your group who will be marching. A suggested donation for marchers is $5 per particpant or a suggested donation of 25$ or more for a group of 4 people or more is appreciated. For people only attending the march there will be instructions on location and time to meet on the Boston Common posted on the Event Brite page as well as an email to all particpants prior to event.
Where are the proceeds going?
All proceeds will beneift the Endo What? School Nurse Initiative program to educate school nurses nationwide.
https://endowhat.com/school-nurse-initiative/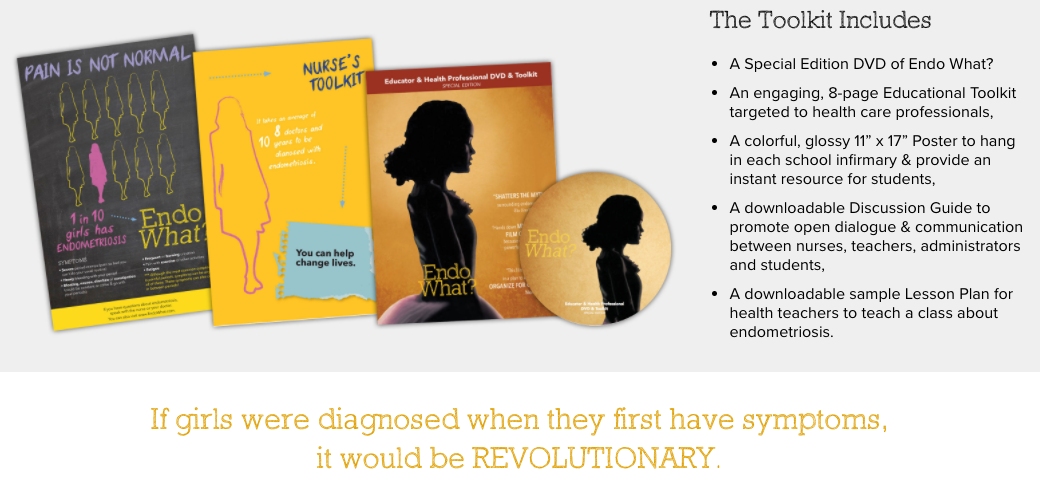 What if I can't make the panel discussion or the march but want to make a donation?
There is an option for donations only on the ticket options.
What if I need a tax deduction for my donation?
Please contact the organizer through the Event Brite site and we will get that out to you asap.
How early can I arrive at Hampshire House?
Doors open at 8:30 am for breakfast. Panel will start promptly at 9:30 am.
Guest comedian and local Endo Warrior Kristy La Fleur Nelson will be kicking off the march portion of the event. You won't want to miss this light hearted and fun start to an inspiring endometriosis awareness march on the Boston common!
THOSE ONLY ATTENDING THE MARCH ON BOSTON COMMON: RAIN OR SHINE! DRESS APPROPRIATELY! Please plan on meeting outside Hampshire House at 11:15 @ 84 Beacon Street , Boston. We will be gathering there and then marching across the street to the east side of Boston common to Parkman's Bandstand (pictured below) where we will gather for inspirational words and uplifting laughter from sisters of The Greater Boston Endo Group and others. We will proceed from there to march around the perimeter of the common ending at the State House for a picture. Together we shall rise.