Description
Welcome to the Greater Baltimore APIC Chapter's Annual Education Seminar.
November 13, 2018, 10:00am - 4:30pm
---
The Greater Baltimore Chapter of the Association for Professionals in Infection Control presents their 2018 Annual Education Fair. The fair boasts vendors, networking and educational sessions by Dr. Trish
Perl and Anne Boyer Flood. Educational sessions will address transmission of respiratory viruses and implementing a water safety plan. The fair will be held at Baum Auditorium at Harbor Hospital on November 13, 2018. The event will be held from 10:45-3:30 pm. We look forward to seeing you there!
---
Agenda:
10:00 – 10:45 - Vendor Check-in / Set Up
10:45 – 11:15 - Registration Check-in / Vendor Fair
11:15 – 12:15 - Speaker # 1, Dr. Trish Perl
12:15 – 1:15 - Lunch / Networking / Vendor Fair
1:15 – 2:15 - Speaker #2, Ann Boyer Flood
2:15 - 2:45 - Journal Article Presentation / Vendor Fair
2:45 – 3:00 - Conclusion
3:00 – 3:30 - Vendor Fair
3:30 – 4:30 - Take down/ Clean up
---
Opening Speaker - Dr. Trish Perl, MD
RESPIRATORY VIRUSES – DOES AIRBORNE TRANSMISSION OCCUR?


Dr. Trish Perl, MD
Chief, Division of Infectious Diseases
Jay P. Sanford Professorship in Infectious Diseases
Professor, UT Southwestern Medical Canter
Dr. Perl, who is a specialist in health care-associated infections, antimicrobial-resistant organisms, emerging pathogens, and infection prevention, previously served for 20 years on the faculty of Johns Hopkins School of Medicine, which was one of the first Centers of Excellence for health care-associated infections.
She earned her medical degree at the University of North Carolina School of Medicine, did her residency at Royal Victoria Hospital at McGill University in Montreal, and did her fellowship in clinical epidemiology and infectious diseases at the University of Iowa. Dr. Perl also did a two-year stint with the Canadian equivalent of the Epidemic Intelligence Service, and her first outbreak investigation – an encephalopathy caused by eating mussels – was published in the New England Journal of Medicine.
On July 1, she assumed her Infectious Diseases leadership post at UT Southwestern.
---
SPEAKER: Anne Flood Boyer
IMPLEMENTING A WATER SAFETY PLAN: A KEY STRATEGY TO REDUCE INFECTION RISKS FROM POTABLE AND UTILITY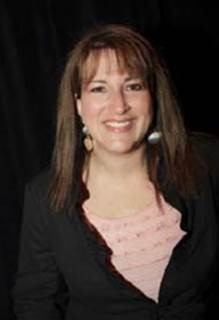 Ann Flood Boyer is a Water Safety District Account Manager for Nalco Water, Ecolab Inc., the global leader in water, hygiene and energy technologies and services that provide and protect clean water, abundant energy and healthy environments.
In her role, Ann works closely with Infection Prevention and Engineering teams to develop water safety programs and strategies for the prevention of waterborne pathogens in building systems to mitigate the risk of hospital and community acquired infections. Ann is a subject matter expert in developing ASHRAE 188 standard water safety plans for the healthcare market.
Ann has been working in the water treatment industry for 21 years focusing on the preservation of water, building asset protection and energy savings through innovative and industry leading technologies and capabilities.
Ann received a Bachelor of Science degree in Industrial Engineering from The Ohio State University. She is a member of The Association for Professionals in Infection Control and Epidemiology APIC.