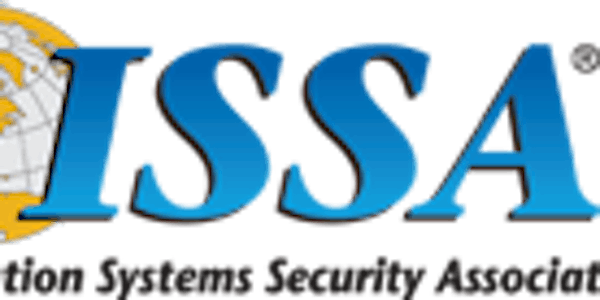 Greater Augusta ISSA Public Meeting featuring Seth Misenar
When and where
Location
Augusta University - Summerville Campus 2500 Walton Way University Hall - Room UH170 Augusta, GA 30904
Description
The Greater Augusta ISSA invites you to join us for our next meeting December 1, 2016 featuring Seth Misenar!
About the Speaker
Seth Misenar is a Cyber Security Expert who serves as a Senior Instructor with the SANS Institute and Principal Consultant at Context Security, LLC. He is numbered among the few security experts worldwide to have achieved the GIAC GSE (#28) credential. Seth teaches a variety of cyber security courses for the SANS Institute including two very popular courses for which he is lead author: the bestselling SEC511: Continuous Monitoring and Security Operations and SEC542: Web Application Penetration Testing and Ethical Hacking.
Seth's background includes security research, network and web application penetration testing, intrusion analysis, incident response, and security architecture design. He has previously served as a security consultant for Fortune 100 companies, as well as the HIPAA Security Officer for a state government agency.
In addition to serving as lead author for two SANS classes, Seth also co-authored Syngress CISSP® Study Guide, now in its 3rd Edition, the Eleventh Hour CISSP®: Study Guide and MGT414: SANS Training Program for CISSP® Certification. Seth has a Bachelor of Science degree in Philosophy from Millsaps College and resides in Jackson, Mississippi with his wife, Rachel, and children, Jude, Hazel, and Shepherd.
About the Greater Augusta ISSA
The ISSA is an international organization of Information Systems Security Professionals. Read more about the Global ISSA at http://www.issa.org. The Greater Augusta Chapter of the ISSA meets quarterly. We invite you to attend our meetings to meet with other local security professionals, to network, share ideas, receive technical training, and to have fun while you earn CPE's.
Members receive exclusive benefits such as discounts on training and social "meet and greet" opportunities with some of the industry's celebrities. The discounts on a single course can pay for your membership for the year! If you're not a member already, please see http://augusta.issa.org/p/membership.html.
Follow us on Twitter! https://twitter.com/augustaissa
Where
The presentation will be at Augusta University in University Hall room UH170. For a map showing the location of University Hall, please see the parking pass (which you'll need to print and place on your dashboard):
https://drive.google.com/open?id=0BzQ65xrcMwNESHFMamdJdjFVeU0
Pizza will be served at 7:00PM and the meeting will start at 7:30PM.
7:00 Pizza and networking
7:30 Opening remarks
7:35 Featured speaker
This is a FREE public meeting, but you must register to reserve your seat.
Thanks to the Augusta University Cyber Institute and Hull College of Business for providing the meeting space!