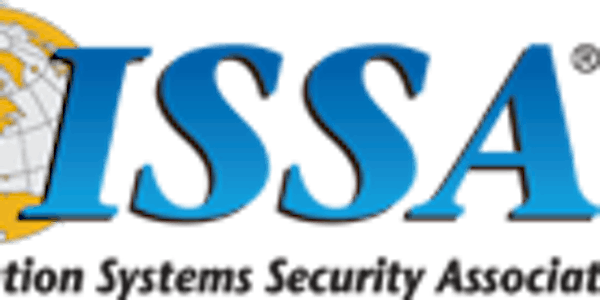 Greater Augusta ISSA Public Meeting featuring Jim Salter
When and where
Location
Augusta University - Summerville Campus 2500 Walton Way University Hall - Room UH170 Augusta, GA 30904
Description
The Greater Augusta ISSA invites you to join us for our next meeting. We are excited to have Jim Salter present "In The Wake Of Ashley Madison"!
38 million accounts and 9.7 million credit card transactions from the notorious adultery site leaked this year. How does this affect you? Probably more than you think, whether you were in AM's databases or not. What can we learn from the data exposed in the breach, and what does it tell us about the security posture of not only website owners, but internet users themselves?
About the Speaker
Jim Salter (@jrssnet) is an author, mercenary sysadmin, and father of three—not necessarily in that order. He got his first real taste of open source running Apache on his very own dedicated FreeBSD 3.1 server back in 1999, and he's been a fierce advocate of FOSS ever since. He's the author of the Sanoid hyperconverged infrastructure project (http://sanoid.net/). And he's written articles for Ars Technica on everything from next-gen filesystems to NAS distributions.
About the Greater Augusta ISSA
The ISSA is an international organization of Information Systems Security Professionals. Read more about the Global ISSA at http://www.issa.org. The Greater Augusta Chapter of the ISSA meets quarterly. We invite you to attend our meetings to meet with other local security professionals, to network, share ideas, receive technical training, and to have fun while you earn CPE's.
Members receive exclusive benefits such as discounts on SANS training and social "meet and greet" opportunities with some of the industry's celebrities. The discounts on a single course can pay for your membership for the year! If you're not a member already, please see:
http://augusta.issa.org/p/membership.html
Follow us on Twitter! https://twitter.com/augustaissa
Where and When
The presentation will be at Augusta University (formerly known as Georgia Regents University) in University Hall room UH170. Pizza will be served at 6:30PM and the meeting will start at 7:00PM. For a map showing the location of University Hall, please see the parking pass (which you'll need to print and place on your dashboard):
https://drive.google.com/file/d/0BzQ65xrcMwNEYzhxUUxNd1lRanc/view?usp=sharing

This is a FREE public meeting, but you must register to reserve your seat.
This meeting is sponsored by the Hull College of Business (http://www.gru.edu/hull/).