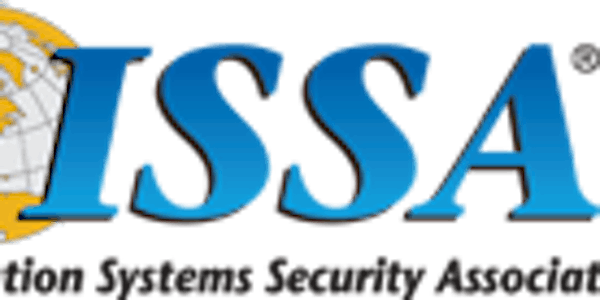 Greater Augusta ISSA Public Meeting featuring Jason Fossen
When and where
Location
Augusta University - Summerville Campus 2500 Walton Way University Hall - Room UH170 Augusta, GA 30904
Description
The Greater Augusta ISSA invites you to join us for our next meeting September 1, 2016. We are excited to have Jason Fossen present "Exploratory Surgery with Windows Process Hacker"!
Abstract
In this talk we'll rummage around inside the guts of Windows while on the lookout for malware using a free tool named Process Hacker (similar to Process Explorer). Understanding processes, threads, drivers, handles, and other OS internals is important for analyzing malware, doing forensics, troubleshooting, and hardening the OS. If you have a laptop, get Process Hacker from SourceForge.net and together we'll take a peek under the GUI to learn about Windows internals and how to use Process Hacker for combating malware. (http://processhacker.sourceforge.net)

About the Speaker
Jason Fossen is a principal security consultant at Enclave Consulting LLC, a published author, and a frequent public speaker on Microsoft security issues. He is the sole author of the SANS Institute's week-long Securing Windows course (SEC505), maintains the Windows day of Security Essentials (SEC401.5), and has been involved in numerous other SANS projects since 1998. He graduated from the University of Virginia, received his master's degree from the University of Texas at Austin, and holds a number of professional certifications. He currently lives in Dallas, Texas. Jason blogs about Windows Security Issues on the SANS Cyber Defense Blog.

About the Greater Augusta ISSA
The ISSA is an international organization of Information Systems Security Professionals. Read more about the Global ISSA at http://www.issa.org. The Greater Augusta Chapter of the ISSA meets quarterly. We invite you to attend our meetings to meet with other local security professionals, to network, share ideas, receive technical training, and to have fun while you earn CPE's.
Members receive exclusive benefits such as discounts on training and social "meet and greet" opportunities with some of the industry's celebrities. The discounts on a single course can pay for your membership for the year! If you're not a member already, please see:
http://augusta.issa.org/p/membership.html
Follow us on Twitter! https://twitter.com/augustaissa
Where
The presentation will be at Augusta University (formerly known as Georgia Regents University) in University Hall room UH170. For a map showing the location of University Hall, please see the parking pass (which you'll need to print and place on your dashboard):
https://drive.google.com/file/d/0Bw9tP9rBEM3Tb1B1UmVzdmRCeVk/view?usp=sharing
Pizza will be served at 6:30PM and the meeting will start at 7:00PM.

6:30 Pizza and networking outside UH170
6:55 Five minute warning in hallway that meeting will start promptly at 7:00 in UH170
7:00 Opening remarks. Chapter Business WILL be conducted as we will vote on whether or not to sponsor the BSidesAugusta Security Conference.
7:10 - 8:30 Presentation by Jason Fossen

This is a FREE public meeting, but you must register to reserve your seat.
Thanks to the Hull College of Business for providing the meeting space!