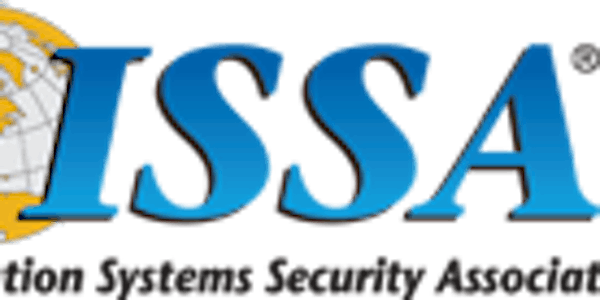 Greater Augusta ISSA Public Meeting featuring Dr. Johannes Ullrich
When and where
Location
Augusta University - Summerville Campus 2500 Walton Way Science Building - Room SCI W1008 Augusta, GA 30904
Description
The Greater Augusta ISSA invites you to join us for our next meeting on November 30, 2017 featuring Dr. Johannes Ullrich presenting "Keeping Track of Evil Things"!
Since November 2000, DShield and the Internet Storm Center have been observing and documenting the global "background radiation" of attacks inundating hosts connected to the Internet. This unique observatory was made possible due to the unprecedented cooperation from volunteers worldwide. You will learn how use this data to your advantage to assess attacks hitting your network, and how to contribute your own data to help improve the systems. We will illustrate the effectiveness of the system based on recent attacks against internet connected devices, crypto currency wallets, no-sql servers and other buzzwords that keep security professionals busy.
About the Speaker
Johannes is currently responsible for the SANS Internet Storm Center (ISC) and the GIAC Gold program. In 2000, he founded DShield.org, which is now the data collection engine behind the ISC. His work with the ISC has been widely recognized, and in 2004, Network World named him one of the 50 most powerful people in the networking industry. Prior to working for SANS, Johannes worked as a lead support engineer for a web development company and as a research physicist. Johannes holds a PhD in physics from SUNY Albany and is based in Jacksonville, Florida. His daily podcast summarizes current security news in a concise format.
About the Greater Augusta ISSA
The ISSA is an international organization of Information Systems Security Professionals. Read more about the Global ISSA at http://www.issa.org. The Greater Augusta Chapter of the ISSA meets quarterly. We invite you to attend our meetings to meet with other local security professionals, to network, share ideas, receive technical training, and to have fun while you earn CPE's.
Members receive exclusive benefits such as discounts on training and social "meet and greet" opportunities with some of the industry's celebrities. The discounts on a single course can pay for your membership for the year! If you're not a member already, please see http://augusta.issa.org/p/membership.html.
Follow us on Twitter! https://twitter.com/augustaissa
Where
The presentation will be at Augusta University in University Hall room UH170. For a map showing the location of University Hall, please see the parking pass (which you'll need to print and place on your dashboard):
https://drive.google.com/file/d/1Y3hH6gLBMd3xXocLJv4tge_tInYmSizX/view?usp=sharing
Pizza will be served at 6:30PM and the meeting will start at 7:00PM.
6:30 Pizza and Networking
7:00 Opening Remarks and Chapter Business
7:15 Featured Speaker
This is a FREE public meeting, but you must register to reserve your seat.
Thanks to the Augusta University Cyber Institute and Hull College of Business for providing the meeting space!
Thanks to SANS for sponsoring pizza!