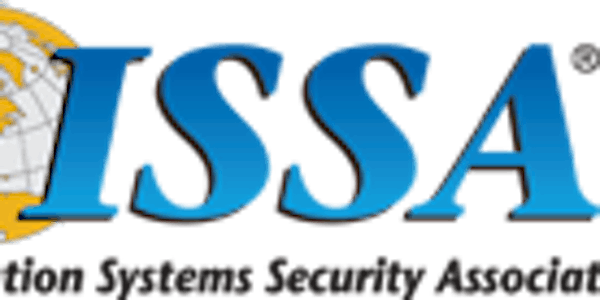 Greater Augusta ISSA Public Meeting featuring Cindy Murphy
When and where
Location
Augusta University - Summerville Campus 2500 Walton Way University Hall - Room UH170 Augusta, GA 30904
Description
The Greater Augusta ISSA invites you to join us for our next meeting on July 20, 2017 featuring Cindy Murphy!
Chapter Business
If you're an official member of the Greater Augusta ISSA, please make every effort to attend as we have some chapter business to conduct.
About the Speaker
Cindy Murphy served in law enforcement for more than thirty years, including twenty-five years at the Madison, Wisconsin Police Department, where she worked as a detective and a certified digital forensics examiner. While at MPD, she had the opportunity to serve as a detective and as a certified digital forensics examiner for over seventeen years. During her time as an investigator, she saw firsthand the emergence of mobile devices as the primary source of evidence in investigations. This pushed her to grow into the mobile forensics expert she is today and enabled her to co-author the SANS FOR585 Advanced Smartphone Forensics course. Just recently, Cindy took a leave of absence from the Madison Police Department to launch Gillware Digital Forensics, where she is co-owner and serves as president and lead examiner. As a life-long police officer, Cindy knows the transition from the public to the private sector to private will present new challenges, but she's looking forward to broadening her professional experience even further, which will benefit both Cindy and her students.
Throughout her career, Cindy has always looked for opportunities to help in meaningful ways. In one recent case, experts spent a year trying to unlock the phone of a 16-year-old girl who was killed in a tragic traffic accident. As the family prepared to spread the girl's ashes in a ceremony a year after her death, Cindy was given the victim's locked phone. She was able to unlock it, enabling the family to see their daughter's last photos. The family sent Cindy a thank you note that said: "We so appreciate this opportunity you've given us to hold onto a piece of our daughter's life we were sure was lost to us."
Digital devices have a huge impact in our world today, and Cindy believes mobile phones have become the diaries of people's lives. That's why mobile forensics is such a vital field. A thorough knowledge of these devices is thus crucial to investigations, since they can provide indispensable evidence that law enforcement can't afford to miss. Cindy knows the tools and programs that support digital forensics, has trained officers how to handle cell phone evidence, and knows how to take care of herself and others when working through tough cases like child pornography. Her extensive experience has given her both the real-world experience and the foundation in training that it takes to excel in the mobile forensics field and share her knowledge with others.
Cindy has been teaching digital forensics since 2002. In 2006, she helped develop the curriculum for a certificate program at Madison Area Technical College. Cindy has served as guest faculty for the National District Attorney's Association, testified as a computer forensics expert in state and federal court on numerous occasions, presented internationally on digital forensics topics, and written frequent articles and whitepapers. She as a master's degree in science degree in forensic computing and cyber crime investigation from University College in Dublin. Cindy is also a military veteran, a mother, an activist in defense of First Amendment rights, a musician (banjo, cello, tenor guitar, mandolin, and ukulele), and a Brittany Spaniel enthusiast.
About the Greater Augusta ISSA
The ISSA is an international organization of Information Systems Security Professionals. Read more about the Global ISSA at http://www.issa.org. The Greater Augusta Chapter of the ISSA meets quarterly. We invite you to attend our meetings to meet with other local security professionals, to network, share ideas, receive technical training, and to have fun while you earn CPE's.
Members receive exclusive benefits such as discounts on training and social "meet and greet" opportunities with some of the industry's celebrities. The discounts on a single course can pay for your membership for the year! If you're not a member already, please see http://augusta.issa.org/p/membership.html.
Follow us on Twitter! https://twitter.com/augustaissa
Where
The presentation will be at Augusta University in University Hall room UH170. For a map showing the location of University Hall, please see the parking pass (which you'll need to print and place on your dashboard):
https://drive.google.com/file/d/0BzQ65xrcMwNEeUZFbGF0cHkxdDA/view?usp=sharing
Pizza will be served at 6:30PM and the meeting will start at 7:00PM.
6:30 Pizza and Networking
7:00 Opening Remarks and Chapter Business
7:15 Featured Speaker
This is a FREE public meeting, but you must register to reserve your seat.
Thanks to the Augusta University Cyber Institute and Hull College of Business for providing the meeting space!
Thanks to SANS for sponsoring pizza!