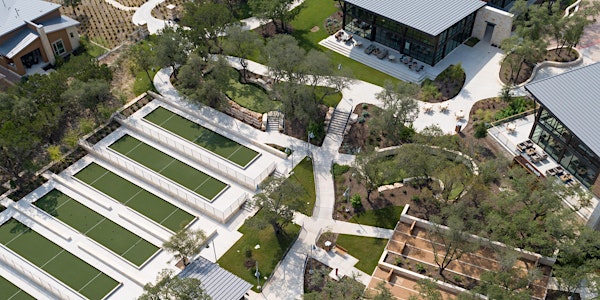 Great Texas Tour - 10 a.m. - 1:30 p.m.
When and where
Location
Kissing Tree 201 Kissing Tree Lane San Marcos, Texas 78666
Description
Free and open to the public on Saturday and Sunday!
"You might give some serious thought to thanking your lucky stars you're in Texas." We take that motto pretty seriously here at Kissing Tree. Whether you're a native Texan or new to town, Texas Monthly's How to Be a Texan interactive is sure to get you in the spirit. Tour eight models and witness the best of Texas come to life in each home. Relish the great outdoors at our amenity playground including horseshoes, bocce ball, putting course, hiking trails and more. We'll have cold drinks, savory snacks, live entertainment and prizes along the way.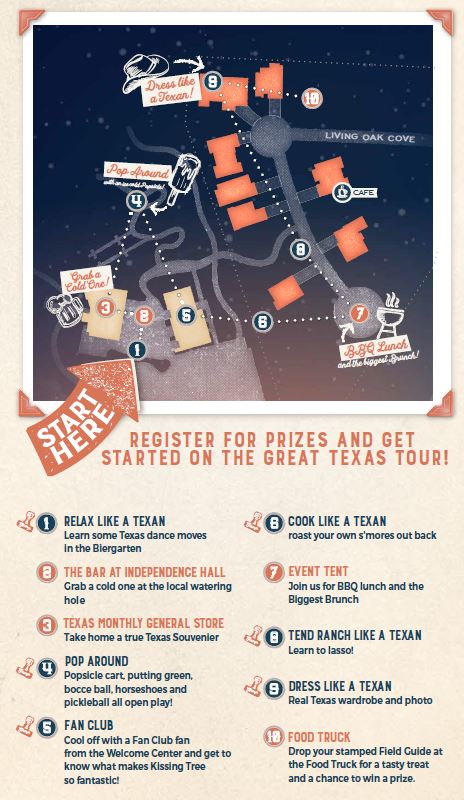 1. RELAX LIKE A TEXAN
Learn some Texas dance moves in the Biergarten with live music by Cory and the Boys!

2. THE BAR AT INDEPENDENCE HALL
Grab a cold one at the local watering hole

3. TEXAS MONTHLY GENERAL STORE
Take home a true Texas Souvenier

4. POP AROUND
Popsicle cart, putting green, bocce ball, horseshoes and pickleball all open play!

5. FAN CLUB
Cool off with a Fan Club fan from the Welcome Center and get to know what makes Kissing Tree so fantastic!

6. COOK LIKE A TEXAN
roast your own s'mores out back

7. EVENT TENT
Join us for BBQ lunch and the Biggest Brunch

8. TEND RANCH LIKE A TEXAN
Learn to lasso!

8. DRESS LIKE A TEXAN
Real Texas wardrobe and photo

10. FOOD TRUCK
Drop your stamped Field Guide at the Food Truck for a tasty treat and a chance to win a prize.