Sales Have Ended
Ticket sales have ended
Thank you for your interest in the 2018 National Park Photography Workshop Series. While registration for the Great Sand Dunes Workshop has closed, please check out all of our other available options here: http://nationalparktripsmedia.eventbrite.com
Sales Have Ended
Ticket sales have ended
Thank you for your interest in the 2018 National Park Photography Workshop Series. While registration for the Great Sand Dunes Workshop has closed, please check out all of our other available options here: http://nationalparktripsmedia.eventbrite.com
Description
Photo: Great Sand Dunes Golden Hour, Ellen Fitzgibbon
--SOLD OUT--
Overview
Picture a winding creek running past 700-foot dunes (the tallest in North America) with the majestic Sangre de Cristo mountains as the back drop. Combine that with clear night skies and almost no light pollution and you have the setting for one of the best night skies photography destinations in the country. This workshop will immerse you and a small group of participants into the art and science of night skies photography with an emphasis on capturing the Milky Way above the dunes. As an added bonus, Tamron USA will have their full complement of lenses available to loan out to you for the entire program, including their award-winning 15-300 (FX and DX in Canon, Nikon, and Sony mounts).
The workshop begins the evening of June 13, 2018, with a two-hour seminar at the host lodging property and will cover techniques for capturing your best sunset, night skies and sunrise images. We'll also cover light painting and lens selection.
After the seminar, we'll head to Great Sand Dunes National Park for the first shoot (sunset) followed by two to three night skies stops at three different locations within the park. We'll be in the field until approximately 1:30 a.m. After a rest break at the hotel, we will head back out the morning of the 14th to capture the sunrise. After the sunrise shoot, we'll return to the hotel for a post-shoot session which includes post-processing instruction of the images we took during the workshop.
National Park Trips Media (an Authorized Permittee of the National Park Service), Tamron USA and Alamosa Convention & Vistors Bureau have teamed up to offer the National Park Night Skies Photography Workshop in Great Sand Dunes National Park.
What's Included:
Expert instruction by Tamron photographers
In-the-field personalized instruction at up to five locations within Great Sand Dunes National Park
Full line of Tamron lenses available for all participants to use throughout the workshop
2-hour pre-shoot seminar (sunset, night skies, sunrise techniques + light painting)
1.5-hour post-shoot seminar (post processing)
Transportation to and from the host lodging property to all shoot locations (participants are required to travel with us in our vans)
Dinner and snacks on the 13th, breakfast on the 14th
Itinerary:
June 13, 2018
4:45 pm - 6:45 pm Pre-shoot seminar; lens loaner; dinner served during seminar
7:15 pm – 8:45 pm Sunset shoot (sunset is at 8:18 pm)
8:45 pm – 1:00 am Night skies shoots
1:30 am – 2:00 am Transportation back to host lodging property
June 14, 2018
4:30 am – 6:30 am Sunrise shoot (sunrise is at 6:00 am)
6:30 am – 10:00 am Post-shoot seminar with breakfast at host lodging property
Workshop Headquarters and Host Lodging Partner
Hampton Inn
710 Mariposa St, Alamosa, CO 81101
$139 + tax (2 queens) Special rate expires 5/25/18
Ask for the NPT Rate at 719-480-6023 (Ext. 0 bypasses to get direct to hotel reservations)
Or, here are the codes for the dates before, during and after the workshop
6/12/18 TO 6/13/18 CODE IS NPT
6/13/18 TO 6/14/18 CODE IS NPM
6/14/18 TO 6/15/18 CODE IS NTM
Transportation:
All participants must arrange transportation to the host lodging property. We will provide transportation from this location to all shoot locations within Great Sand Dunes National Park.
Meals:
June 13 - Dinner will be provided during the pre-shoot seminar
June 14 - Breakfast will be provided during the post-shoot seminar
**Please email Mikaela Ruland at MRuland@aimmedia.com if you have special dietary needs
Weather:
Mid-June in Great Sand Dunes National Park can see average low's in the low 40's with average highs just scraping 80 degrees F. Because we're shooting at night and in the early morning come prepared for cool temperatures. Historically, June in Great Sand Dunes yields clear crisp night skies and low precipitation, although afternoon thunderstorms may be a possibility.
Inclement Weather:
In the event weather prevents photographing the night's skies, we will have several contingencies.
What to Pack:
DSLR, tripod, wide angle and zoom lenses (Tamron will have their full complement of lenses available for all participants to use, in both full-frame and crop-sensor models, including the 15-30mm), extra memory cards, headlamp, light hiking shoes, winter clothes, rain jacket or shell, hat, sun glasses, and bug repellant. A laptop is heplful for the post processing class.
Fee:
$349 + processing fees. Includes workshop, transportation to and from shoot locations, and some meals. Airfare and lodging not included.
Your Instructors: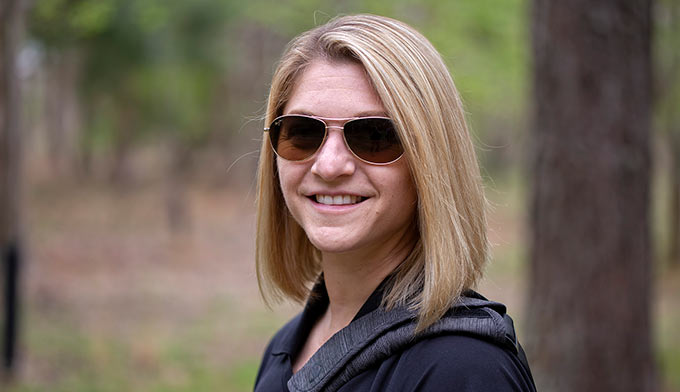 Erica Robinson
Erica Robinson has always had a strong passion for both photography and travel, but once merging the two together is where she found her true calling. After studying photography in college, her first adventure was working as a photographer for a cruise line. Trying to pursue a different genre she then worked with talented Boston wedding photographers while learning the technical side working for a local camera store. Photography is an incredible tool that allows us to stop a moment and relive it every time we look at that image. She genuinely enjoys teaching others how to capture that moment in the way it makes them feel, to relive it over and over again.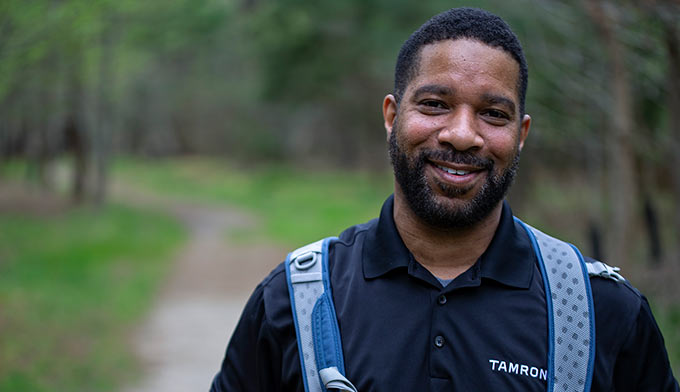 Damion Fearron
Damion Fearron has always been an avid admirer of the visual arts. His photography has been published in both solo and collaborative projects. As a Technical Representative, Damion's combined real world experience and extensive product knowledge will help inspire others to expand their interest in photography. With a strong in-depth understanding of the technology implemented in Tamron lenses, Damion is able to educate customers around the country. He enjoys the opportunities to travel on assignment, collaborating with his tech team members, and engage with photographers from beginner to professional.
Questions:
Please email Mikaela Ruland at MRuland@aimmedia.com.