Great Plains Cyber Summit Sponsored by The Garrett Group
Description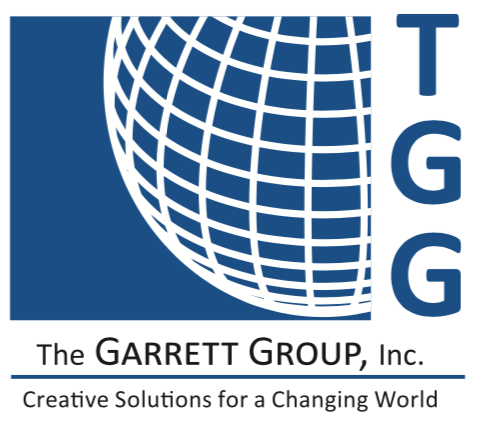 As we enter 2018, we close out another year plagued by large data breaches, damaging hacks, and massive cyber extortion campaigns. Forbes estimates cybercrime will cost the global economy $2 Trillion per year by 2019, and an average of $6 Trillion per year on average through 2021. Organizations across all industries and sectors are impacted by the growing cyber threat landscape. Addressing specific cyber risk to your organization requires maintaining knowledge and awareness on current and trending threats, as well as best practices to address your specific risks.
The Garrett Group is proud to sponsor the Great Plains Cyber Summit where we will present a broad range of cybersecurity topics to support you in assessing and reducing cyber risks to your organization. Speakers will also discuss information-sharing initiatives, threat response, proactive risk reduction concepts and future technologies. Join your local IT and security community for a unique opportunity to network and hear presentations from local and national Cybersecurity experts.
Agenda:
8:00 - Opening Remarks and Welcome
8:15 - Keynote: HHS Perspectives on Cyber Threat Information Sharing for Organizations Large and Small
Chris Wlaschin
Chief Information Security Officer
Executive Director, Information Security
U.S. Department of Health and Human Services
Chris Wlaschin oversees cybersecurity for the Department of Health and Human Services, a cabinet level department with a $1.1 trillion dollar budget including $14 billion in IT spending. HHS has 11 Operating Divisions including the FDA, CDC, CMS, NIH and others. As the Executive Director for Information Security and Chief Information Security Officer, he is responsible for leading cybersecurity efforts across HHS, as well as building collaborative relationships and sharing best practices for cybersecurity across the healthcare and public health sectors. Before joining the HHS team, Chris served as the Senior Director for Information Security and Infrastructure for NRC Health, and as the CISO for the University of Nebraska system. Prior to that, Chris was the Associate Deputy Assistant Secretary for Security Operations, Information Security for the Department of Veterans Affairs. Chris also served as Chief Information Officer (CIO) for the US Navy's Military Sealift Command. Chris is a member of the Executive Committee of the American Council on Technology (ACT), and is a Fellow at the Institute for Critical Infrastructure Technology (ICIT). Chris served with distinction in the US Navy for over 28 years in a variety of leadership roles.
9:15 - Networking Break
9:30 - Scott Christensen, Cybersecurity Manager for Information Security Operations and Vulnerability Management
Presentation: Vulnerability Management, it's not just patching
10:00 - Networking Break
10:15 - Andrew Swartwood, Director of Incident Response at a large Professional Services Organization
Presentation: Threat Response Maturity and Best Practices
10:45 - Networking Break
11:00 - Matt Morton, Chief Information Security Officer for the University of Nebraska
Presentation: Cryptocurrency and the Future of Money
11:30 - Panel Discussion and Questions
Moderated by Andrew Munger, Chief Technology Officer and Director of Cybersecurity with The Garrett Group
12:00 - Closing Remarks
Refreshments will be served.