Actions and Detail Panel
Great Passion Play Eureka Springs/Branson Mo
Thu, Jul 27, 2017, 6:00 AM – Sun, Jul 30, 2017, 12:00 AM CDT
Event Information
Location
Great Passion Play
Eureka Springs, AR
Description
Come Join Elite Xscapes for 2 night/3 day bus trip for the enite family for

a life time experience you don't want to miss. Great for the entire family, church family, youth department, etc.
The Great Passion Play in Eureka Springs, Arkansas is "America's #1 Attended Outdoor Drama" according to the Institute of Outdoor Theatre and Drama of East Carolina University at Greenville. Eureka Springs is just the place to relive The Greatest Story Ever Told! This an excperience you don't want to miss.
Staged in an outdoor amphitheater, the multi-level set, special lighting and sound effects, live animals, and a cast of 150 Biblically costumed actors come together to create the thrilling epic drama of Jesus Christ's last days on earth. This Christian attraction has been performed since 1968 in the beautiful Ozark Mountains in Eureka Springs, Arkansas. After experiencing the Great Passion Play head to Branson Mo. for 2-night stay at Grand Plaza-Branson MO
Full Hot Breakfast Beffet Daily

Indoor Corridors & Elevators

Plaza View Restaurant & Plaza View Lounge

Refrigerators in Every Room

Game Room & Fitness Center
Hot Tub, Indoor Pool, Sun Deck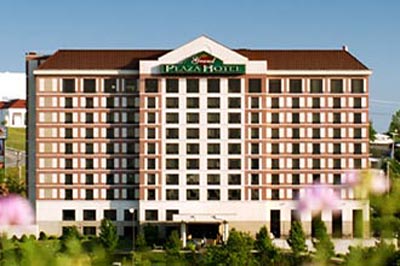 Thursday July 27,2017
Great Passion Play-Eureka Springs
Dinner
Tour of the "Holy Land"
Friday July 28, 2017
Showboat Branson Belle Lunch-Branson, MO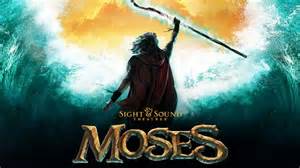 Moses
"Moses" brings the Bible tale to life in Branson in 2016! This epic adventure... this powerful story...this biblical tale of one man's journey from humble and broken to the follower of God who delivers the children of Israel from enslavement, is shared by a phenomenal cast, astonishing sets, a brilliant score, and stunning costumes. You'll quickly let go of the world outside as the production pulls you into the saga; it parts the red sea around the audience, and lets you experience the celebration of the Israelites as they travel the path to freedom. Nowhere else in Branson can you experience quite the same combination of feelings - awestruck, surprised, relieved, beautifully inspired - as you'll experience in this tremendous production!
Price- Includes roundtrip transportation from DFW (location TBD) via Motor-Coach to Eureka Springs and Branson, Hotel Accomudations, Tickets to listed events.
Single Occupancy-$548..14
Double Occupancy $432.84
Triple Occupancy $394.41
Quad Occupancy $375.30
Children 3-11 rates $221.39
Prices are subject to change until Deposits are received.
Quotes are availbale for other departure cities based on number of travelers.
Date and Time
Location
Great Passion Play
Eureka Springs, AR