Great Midwest Book Fest 2011

Saturday, June 18, 2011 from 1:00 PM to 4:00 PM (CDT)
Event Details
The Great Midwest Book Fest 2011 will be hosted at Terri Lynn's On Bradley (4740 W Bradley Road) in Milwaukee, WI on Saturday, June 18, 2011 from 1pm to 4pm. 

ADMISSION IS FREE! 
The Headline Authors for this year's book fest are:
 

 

 Best-Selling Author of



The Deal, The Dance, and The Devil



Other titles include:

Lady Jasmine, Grown Folks Business, Too Little Too Late, and more


Naleighna Kai


Best-Selling Author of



The Pleasure's All Mine

Other titles include: Every Woman Needs A Wife


Other Featured Authors for this year's book fest are:  
 
Author of



Second Time Around

Other titles include: Congratulations, Still Crazy, and more

 

 

  
Author of



Snapped

Other titles include: Deep Deception, All That Drama, Dubious, Fool Stop Trippin' and more

 


Author of



Couples' Therapy

Other titles include: Keeping Misery Company, Faith, and more

Monica Marie Jones


Author of



Swag

Other titles include: Floss, Taste My Soul, and The Ups And Downs of Being Round


 


Author of



Inside Rain

Other titles include: Who Is He To You




  
Author of



Now You Wanna Come Back

Also:  Luck of the Draw, Between The Sheets anthology

Venesha


Author of



Mirror Miror: 16 Sweet Tips To A New And Improved You

Other titles includes: Mistress Me and Notorious
 

Pheare Alexander


Author of



Str8 Laced



 
Admission is absolutely FREE! 

All of the featured authors will have a limited number of books available for sale. They will vary from Contemporary Fiction, Women's Fiction, Non-Fiction, Christian Fiction, Poetry, Street Lit, and more.  This event will be CASH ONLY.  The book vendor may be taking other forms of payment, but they will only be carrying a small selection of books by the two headline authors.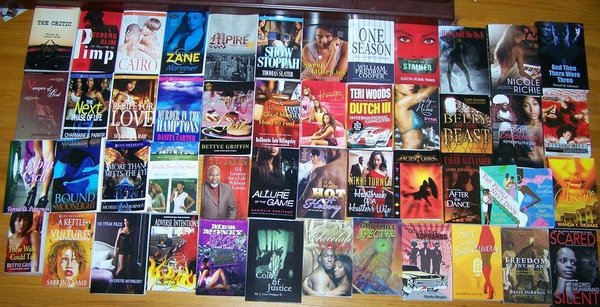 Buy at least one featured author's book at the event from the authors themselves or from the book vendor and receive a SWAG BAG filled with promo items (pens, bookmarks, postcards, etc) as well as a random FREE BOOK from one of our sponsors! Buy 2 or more books, get 2 free books in your SWAG bag. Limit 1 Free SWAG bag per attendee and there will only be 100 bags available...so buy your books early! 

 Be sure to Register/RSVP Today to be entered into the drawing for the...
RSVP GIFT BASKET.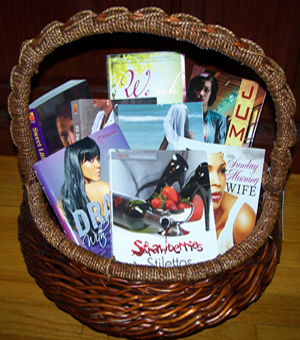 CONTENTS OF THE RSVP BASKET INCLUDE 8 BOOKS AND A $25 GIFT CARD!
Books include "Wench" by New York Times Best-Selling Author Dolen Perkins-Valdez, "Sweet Little Lies" by Michele Grant, "Jump" by Terra Little, "Drama With A Capital D" by Denise Coleman, "All Up In My Business" by Lutishia Lovely, "Crowning Glory" by Pat Simmons, "The Sunday Morning Wife" by Pamela D. Rice, and "Strawberries, Stilettos, and Steam" by Imani True and Dreama Skye.  ALL BOOKS ARE SIGNED BY THE AUTHORS!


In order to even be qualified for the RSVP GIFT BASKET,
you MUST do the following two steps:

1) RSVP RIGHT NOW on the site or send your full name and city/state to
gmbf-rsvp@urban-reviews.com by JUNE 17TH, 2011. 

2) CHECK IN AT THE RSVP CONFIRMATION TABLE at the event to show that you actually made it to the event.  We will then hand you an index card to fill out your name and some sort of contact info (mailing address, phone number, or email address).  Once completed, it will be folded in half and placed in the drawing bucket. 

If you failed to RSVP by JUNE 17TH, 2011, you will not be eligible to win the gift basket...
so register today and save the date! 

The drawing for the RSVP GIFT BASKET will be held at 3:30pm on the day of the event.  If you will not be able to stay for the drawing, that's fine.  As long as you left your contact info on the index card, we will contact you or mail your prize to the mailing address provided! 

Everyone in attendence will receive a Souvenir Ad Program featuring author bios, a complete listing of books released by each of the featured authors, information on our sponsors for the event, and contact info for those that want to learn more about the featured authors, the sponsors, or Urban Reviews.  
BONUS:  The first 100 people through the door will receive a complimentary copy of the June issue of Sister 2 Sister magazine!  We would like to thank Sister 2 Sister for sponsoring our event!

There will also be Door Prizes given out to those that pose for a picture for the website, give their video comments about the event, or who are simply picked out at random.  The prizes can be anything...like a free T-Shirt, a free book, etc! 

PLEASE take the time now to help spread the word about this event.  There are links on this page as well as on your RSVP confirmation page that enable you to send out emails to your friends, family members and co-workers as well as post the information straight to your Facebook, Twitter, or Myspace accounts.  We will be doing agressive promotion via the community newspapers, libraries, Facebook advertising, and flyers around town. 

We really want this event to be a success, not only for ourselves and the featured authors, but for Milwaukee as a whole.  We would love to continue hosting this event every year, and we need the support of our fellow Milwaukee book lovers to spread the word.  Based on the success of this event, who knows how big the Great Midwest Book Fest could be one day. 

If you have any questions, please feel free to email us at gmbf@urban-reviews.com or at the contact link at the top of the page.

Visit our official GREAT MIDWEST BOOK FEST event page! -
http://www.GREATMIDWESTBOOKFEST.com


Urban Reviews
http://www.UrbanReviewsOnline.com
http://www.urban-reviews.com
http://www.blackbookreleases.com
http://twitter.com/UrbanReviews
http://tinyurl.com/urbanFB
http://tinyurl.com/URYahoo
Attendee List
Sort by:

Date

|

First Name

|

Last Name
When & Where

Terri Lynn's On Bradley
4740 W Bradley Road
Milwaukee, WI 53223


Saturday, June 18, 2011 from 1:00 PM to 4:00 PM (CDT)
Add to my calendar
Organizer
UrbanReviewsOnline.com is a website dedicated to providing reviews on new and upcoming African-American Fiction titles.  The site also provides many resources for visitors to use to help them decide what books are worthy of their money, including comprehensive release lists, author interviews and Q&A's, and more.  Learn more by visiting http://www.urbanreviewsonline.com