Description
Join us for the Paeticle Photon and Internet of Things workshop of the Great Miami Makeathon, a hackathon for makers, designers, and coders looking to create any product or space-design that will be useful to one our three project partners - The Miami Science Barge, The Wynwood Yard, and The Cuban Diaspora Museum.
Power Tools and Basic Techniques with Fabio Alvino Roca
The focus of the workshop is how to safely operate the power tools that will facilitate the fabrication process for your project.

We will begin the with a walk through of the main power tools and how to safely operate them. You will experience how the tools behave and what they do to the material so that you can see the potential of each tool.

After understanding the tools we will talk of basic joinery and theory which will inform you on various options and methods to assemble. The last part of the workshop is open for discussing your personal project and questions on making it happen as smoothly as possible.
By the end of the workshop you will have learned how to use:
- Table Saw
- Chop Saw
- Drill Press
- Band Saw
- Belt Sander
- Lathe
Facilitators
Fabio Alvino Roca, Wood Working, Metal Fabrication, and Prototyping Expert, Owner at Fabio Designs Inc,

Check out his website: http://fabio-designs.com/
Follow Fabio on:
Instagram
LinkedIn
If you haven't done so yet, don't forget to register for the Great Miami Makeathon: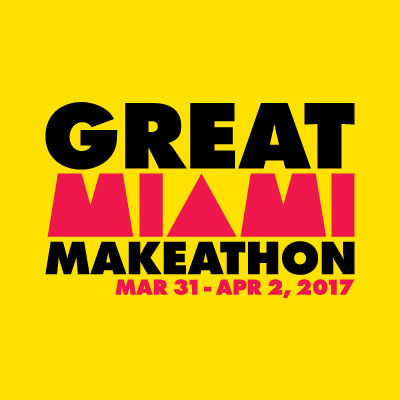 And as always make sure to follow all our updates via Twitter:
https://twitter.com/MiamiMakeathon
Sponsored by: