Description
Join us for the Particle Internet Button and Internet of Things workshop that prepares you for the Great Miami Makeathon, a 48-hour event for makers, designers, and coders looking to create any product or space-design that will be useful to one our three project partners - The Miami Science Barge, The Wynwood Yard, and The Cuban Diaspora Museum.
Don't know what a Particle Internet Button is? Here check it out:
https://www.particle.io/products/hardware/internet-button
Particle Internet Button and IoT with Mario The Maker Cruz
This IoT Workshop will be a 3-hour prototype event that will show you how to program and send data with a Particle Internet Button. We will be using the Particle Build system as the IDE (Integrated Development Environment).
By the end of the workshop you will have learned the following things:
- What an Internet Button is, and what is the technology behind it.
- How to connect the Internet Button to your computer and get started with its cloud based IDE.
- How to flash your first program into the Internet Button.
- How to build a form to control your Internet Button via the internet.
Facilitators
Mario The Maker Cruz, Hacker, Maker, and inventor from Miami. Working out of Moonlighter Makerspace.
Follow Mario on:
Instagram
Twitter
LinkedIn
If you haven't done so yet, don't forget to register for the Great Miami Makeathon: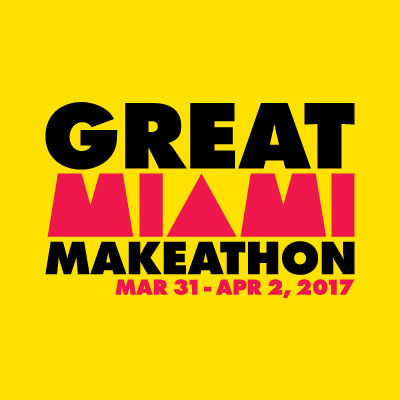 And as always make sure to follow all our updates via Twitter:
https://twitter.com/MiamiMakeathon
Sponsored By
Special thanks to Particle for supporting the Miami Makeathon and this workshop!