Description
Join us for the Autodesk Fusion 360 workshop that prepares you for the Great Miami Makeathon, a 48-hour event for makers, designers, and coders looking to create any product or space-design that will be useful to one our three project partners - The Miami Science Barge, The Wynwood Yard, and The Cuban Diaspora Museum.
Autodesk Fusion 360 with Werner Blumenthal
We're excited to have Werner Blumenthal join us for this workshop! In this interactive two-hour session you will be introduced to Fusion 360, the latest tool in 3D product design.
About the Facilitator
Werner Blumenthal is a biomedical engineer and seasoned entrepreneur. Founder of WB Engineering, he develops products for both the medical device and aerospace industries, as well as your everyday inventors. He brings us his expertise in engineering, 3D printing, and product design.
Follow Werner on:
If you haven't done so yet, don't forget to register for the Great Miami Makeathon: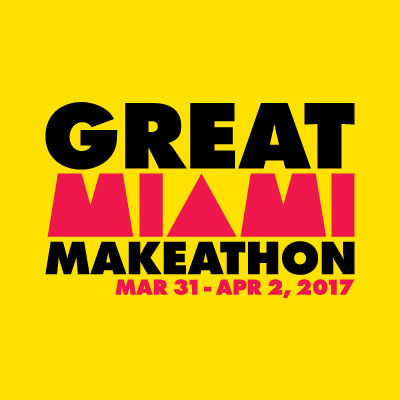 And as always make sure to follow all our updates via Twitter:
https://twitter.com/MiamiMakeathon
Sponsored by: