Description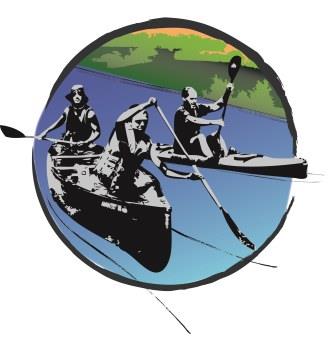 The seventh annual Great Iowa River Race includes race and recreational paddle divisions for canoes, kayaks, paddle boards, youth, and more. Participants will paddle nine miles from Sturgis Ferry in Iowa City to Hills Access in Hills. Following the race, an award ceremony and lunch will be provided for registered participants at Hills Access. A free shuttle will offer transportation of participants back to their vehicles located at Sturgis Ferry. The purpose of this event is to provide recreational opportunities on the Iowa River and build an interest in protecting and improving the river. This event does not serve as a fundraiser, and any money gained from the event will be added to a fund to purchase kayaks for the race and other public programs. All participants are required to wear a life jacket or personal floatation device.
When:
Saturday, June 11, 2016
Check in between 8:00-9:15 a.m., Race Instructions at 9:30 a.m., Race begins at 10:00 a.m.
Where:
Check in at Fin and Feather, 125 IA-1, Iowa City, IA 52246
Race starts at Sturgis Ferry Park, Iowa City, IA 52246
Race ends at Hills Access, 4210 520th St SE, Hills, IA 52235
Registration:
Early Bird Registration
• Open from March 15-May 27
• $30, shirt guaranteed
• Rental option of $20 Canoe/Kayak, $15 Paddleboard
Regular Registration
• Open from May 27- June 3
• $40, shirts available while they last
• No rental options
Company Challenge:
The Company Challenge allows any company to race as a team against other companies. This division is only open to canoe racing. Each company need only have two team members; additional company employees who wish to race will need to sign-up separately or register the company again. Canoes are available for rental until May 27th for a fee of $20 as canoes last.
Check in Information:
• Participants must check in at Fin and Feather (125 IA-1, Iowa City, IA 52246) between 8:00-9:15 a.m. to receive their boat number.
• All participants should be at Sturgis Ferry by 9:30 a.m. to receive race instructions and have equipment checked. The race will begin at 10:00 a.m. and will include several heats.
• A "second run" will be available to interested participants starting at 8:00 a.m. If participating in this category, racers must check in at Sturgis Ferry at 7:30 a.m. Email Kristen at kmorrow@co.johnson.ia.us for more information.
Boat Regulations:
• Recreation Canoes of 18' or less, 55 lbs minimum
• Sea Kayaks of 18' or less, 40 lbs minimum
• Touring Kayaks of 20' maximum
• Recreation Kayaks of 16' maximum
Questions:
For questions, call Kristen Morrow at 319-645-1011 or email kmorrow@co.johnson.ia.us. Visit www.johnson-county.com/conservation for more information.